It is a special privilege to see the culmination of a group of youngsters' hardship, toil and grit that is a Passing Out Parade. This is especially true for the Matetsi Victoria Falls 'Amaganyane' anti-poaching team (their name meaning ' Wild Dogs ' in Ndebele) who marked the completion of their two – month initial training with an exceptional parade given on the banks of the mighty Zambezi River. This is the first team to be trained here at Matetsi Private Game Reserve and this not only marked the end of a gruelling training course but also the beginning of a new security team and the confirmation of the family owner's continued dedication to conservation efforts with on our majestic Matetsi Private Game Reserve concession and further afield.
The Scouts training has been arduous; daily wake up before sunrise with a dealers' choice of physical activity spanning from ten kilometre plus runs and body weight circuits to hand to hand fighting and 'battle physical training'. Then the learning happened with varied lectures and practical training spanning tracking, drill, first aid, Zimbabwe Law, patrolling, dangerous game handling, boat skills , close protection and radio procedure amongst many more topics.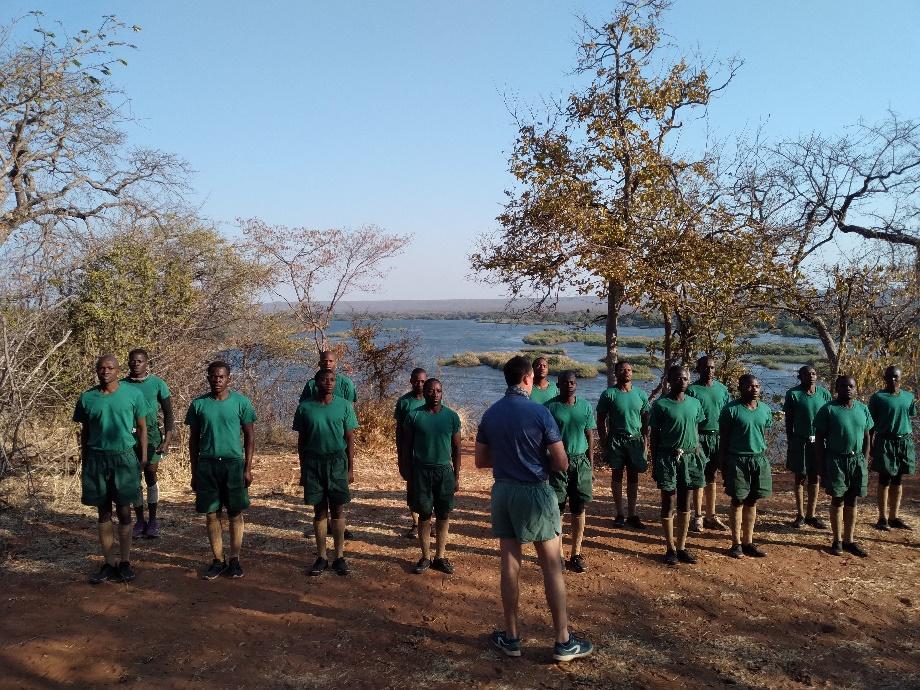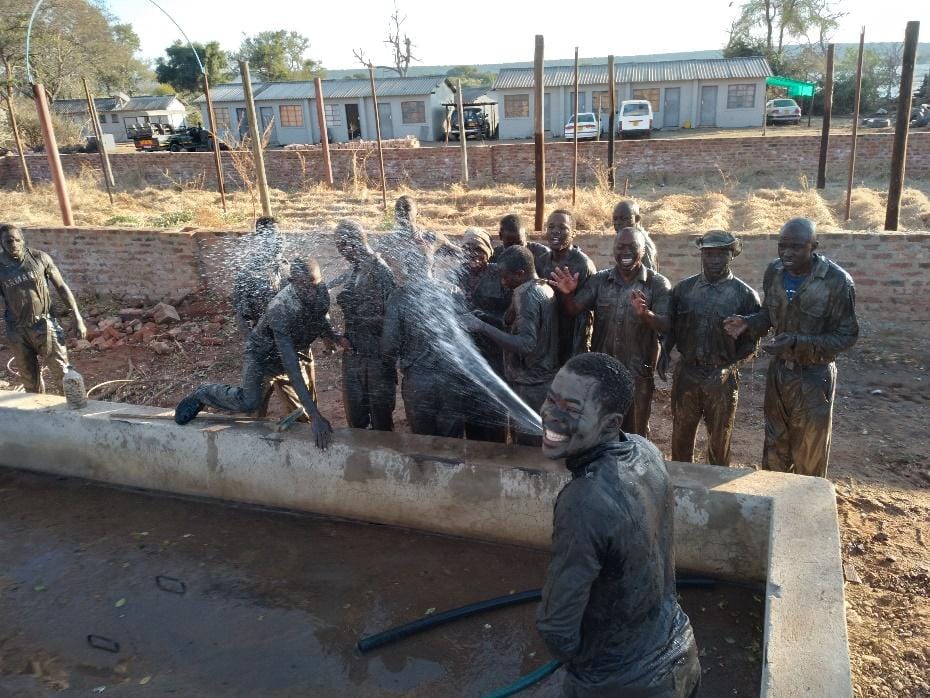 This helped to produce Scouts who are well rounded with good discipline, courage, integrity and determination. They were pushed at times to test their limits, for instance; crawling through freezing cold mud at dawn or spending two months living in tents in winter in a bleak quarry surrounded by dangerous game (a buffalo even slipped down into the quarry one night), and through this collective hardship a loyalty was forged to the team and to protect Matetsi Private Game Reserve.
Amaganyane – Wild Dogs – "relentless pursuit of excellence"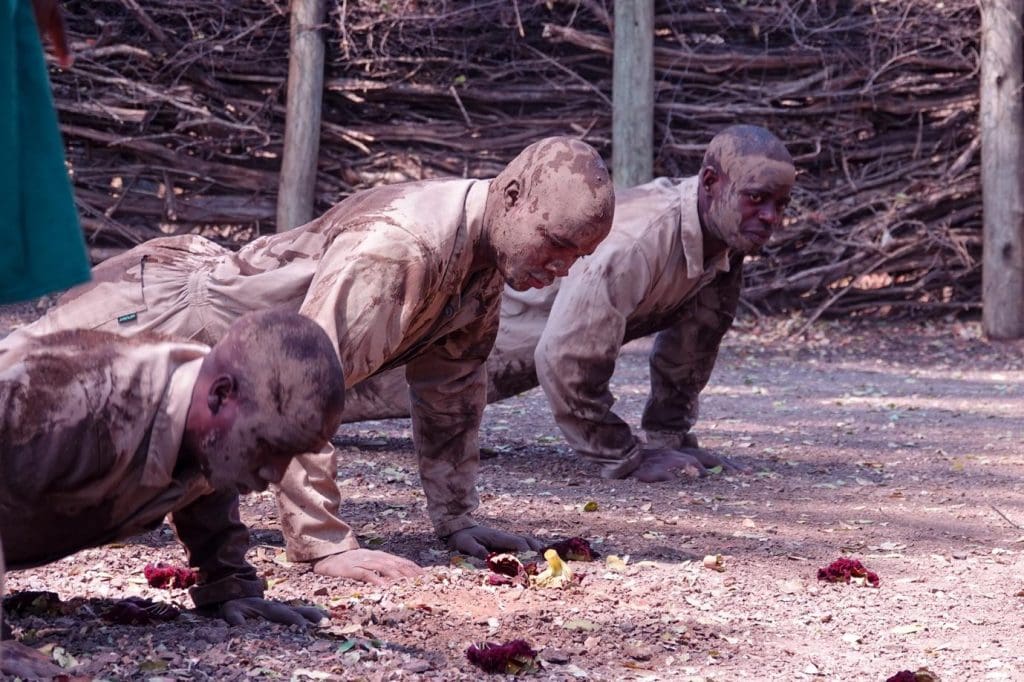 The Passing Out Parade, captured in this video, gave an insight into what it takes to train as and become a scout, and highlighted their core values: Courage, Determination, Integrity and Loyalty.
Congratulations to these gentlemen on the successful completion of their training. There was huge competition to entry to the scout training, and not all candidates completed the rigorous training. Special congratulation go to Marlon Musariri, who was awarded the accolade for Fittest Scout, and Blessmore Mupande who received Best in Class.
"I congratulate you the Amaganyane! Track swiftly and true and never forget our values of Courage, Determination, Integrity and Loyalty." – Brian Gurney, Conservation and Security Manager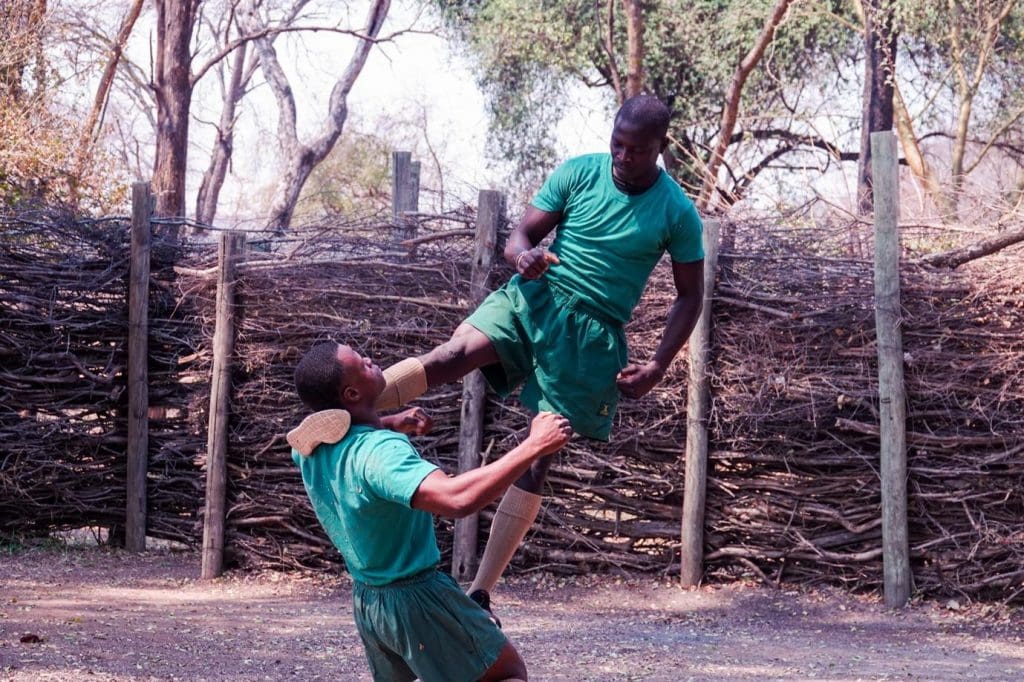 The passing out parade, which took place on 08 September 2021, was attended by senior representatives from Zimbabwe National Parks and Wildlife Authority as well as police, local officials, the Lake Captain, journalists and individuals from across all departments at Matetsi Victoria Falls.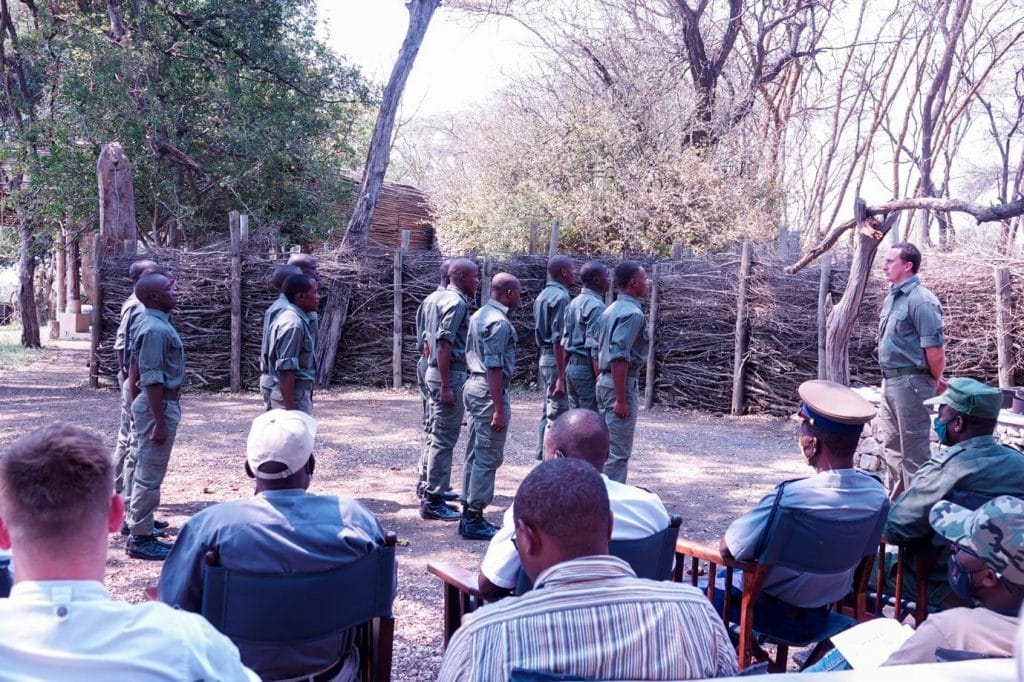 Thanks to Conservation and Security Manager for leading the ceremony and for putting together this blog post for us. To stay connected, follow us on our social media channels: Facebook, Instagram, LinkedIn.