Culinary experiences these days are so much a part of your overall travel experience. And it's not simply about the food, it's undeniable that these culinary experiences are enhanced by the setting. In line with this, Matetsi Victoria Falls offers a variety of dining experiences to delight any guest. Though it should be noted that some of these are dependent on conditions, such as weather, and so cannot be guaranteed.
Many of the most magical moments in life are those that are unexpected, and so the team at Matetsi Victoria Falls will often try to organize these special dining experiences as a surprise to make them even more memorable.
The Classic Matetsi Victoria Falls Breakfast
Breakfast served under the shade of remarkable indigenous trees. There are no boundaries around the luxury safari lodge, and so this setting is very much at one with nature.
Rangers Breakfast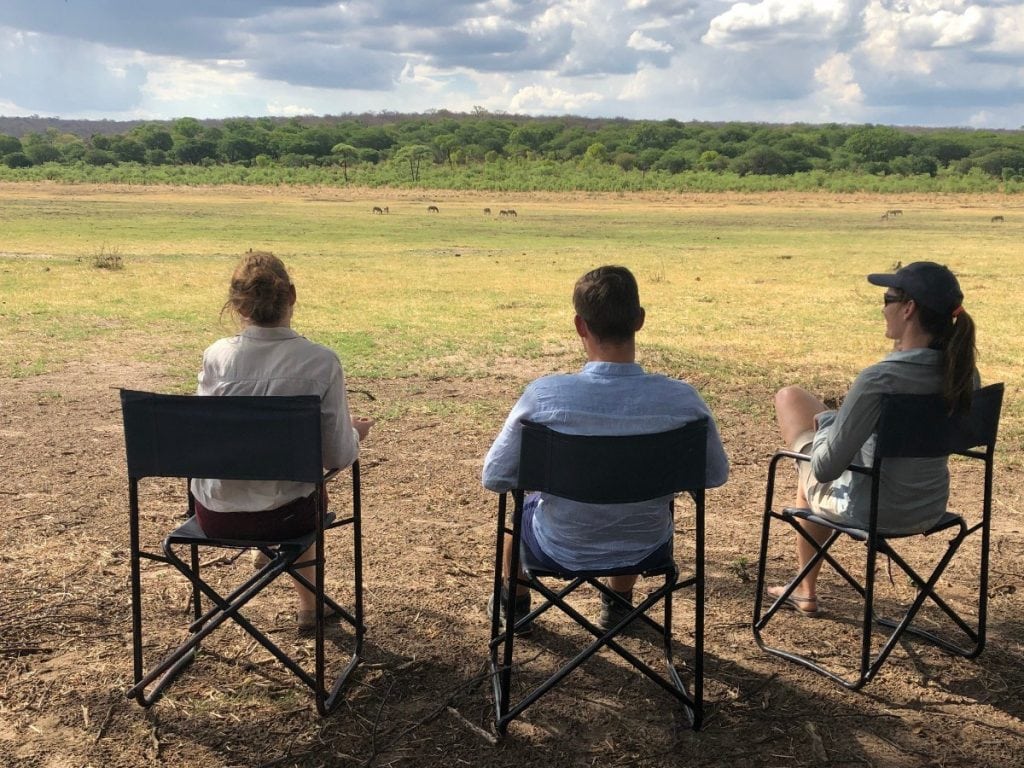 With 55,000 hectares of private game reserve to choose from, there are a number of idyllic locations for a breakfast in the wilderness. Whether on the river bank, miles from civilization, or overlooking a waterhole, bush breakfast is always a good idea. Best enjoyed with a Ranger's Coffee (think Mocha with Amarula).
The Classic Matetsi Victoria Falls Lunch
On the banks of the Zambezi River, listening to the sounds of the hippos and watching the incredible birdlife along the river, including Giant Kingfishers and Africa Fish Eagles. With a choice of main courses and delicious dessert prepared daily by Matetsi's pastry chefs, lunch is a leisurely affair.
Lunch Cruise on the Zambezi River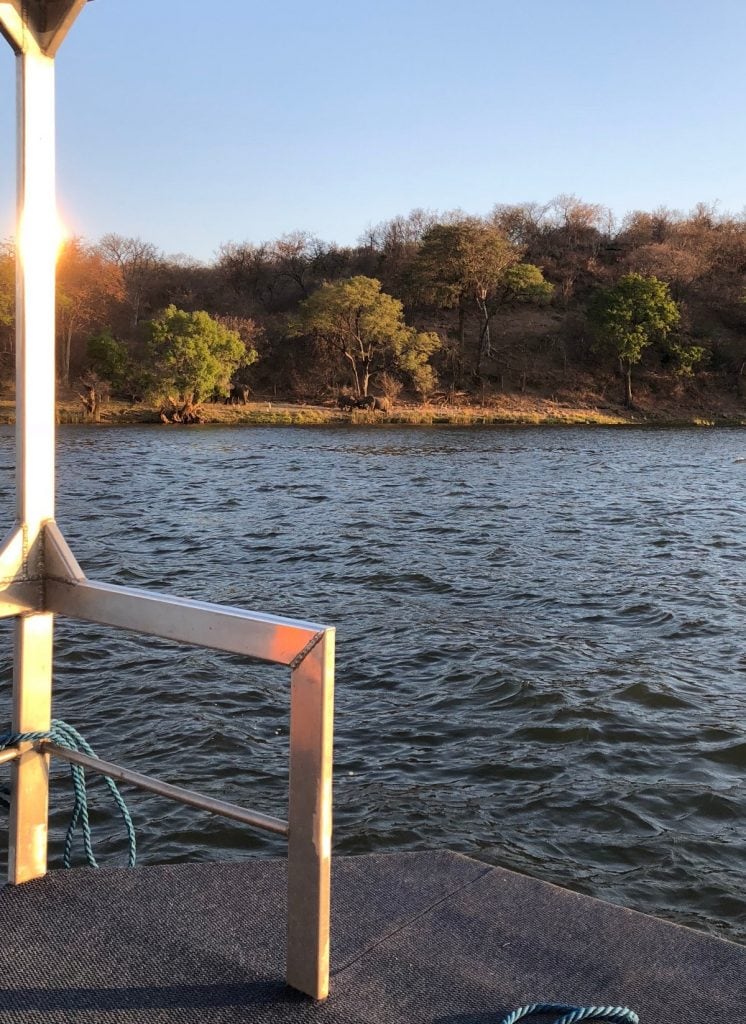 Cruising along the Zambezi River, with the cooling breeze off the water, the boat captain navigates and points out the wildlife drinking on the banks of the river. Idyllic.
Bush Picnic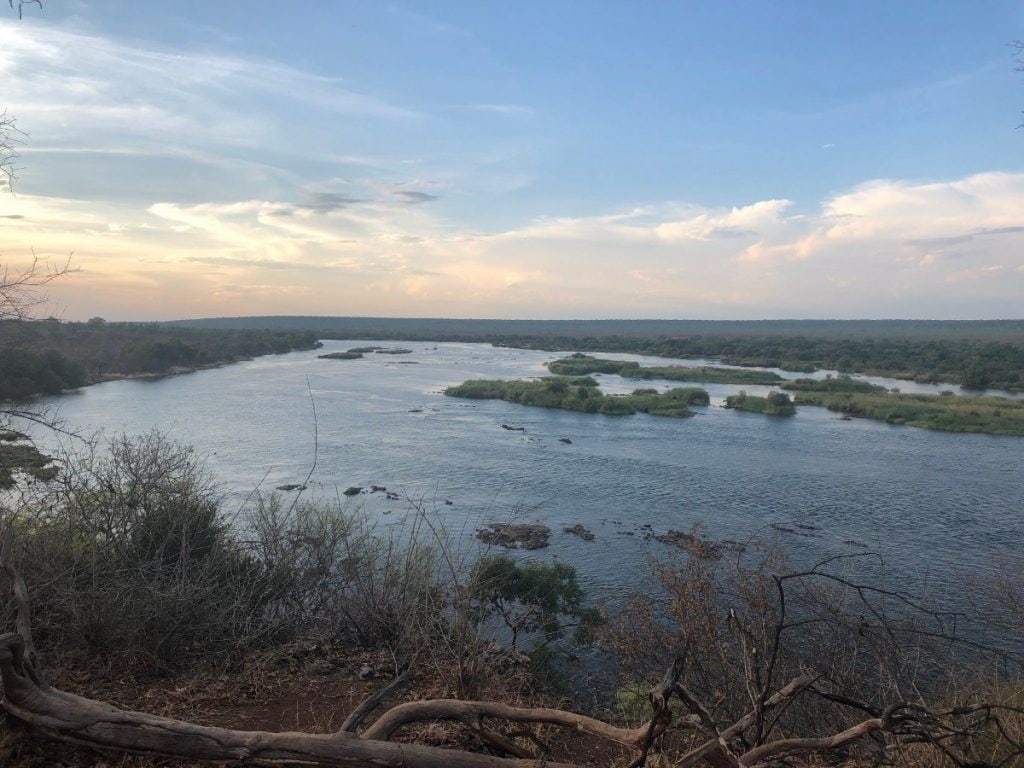 When out on an all-day game drive, a simple yet delicious packed lunch can be enjoyed at one of Matetsi Private Game Reserve's many scenic locations. Enjoy this meal while watching zebras graze on Westwoood Vlei or atop the cliffs, overlooking the Zambezi River.
Matetsi Victoria Falls Wine Cellar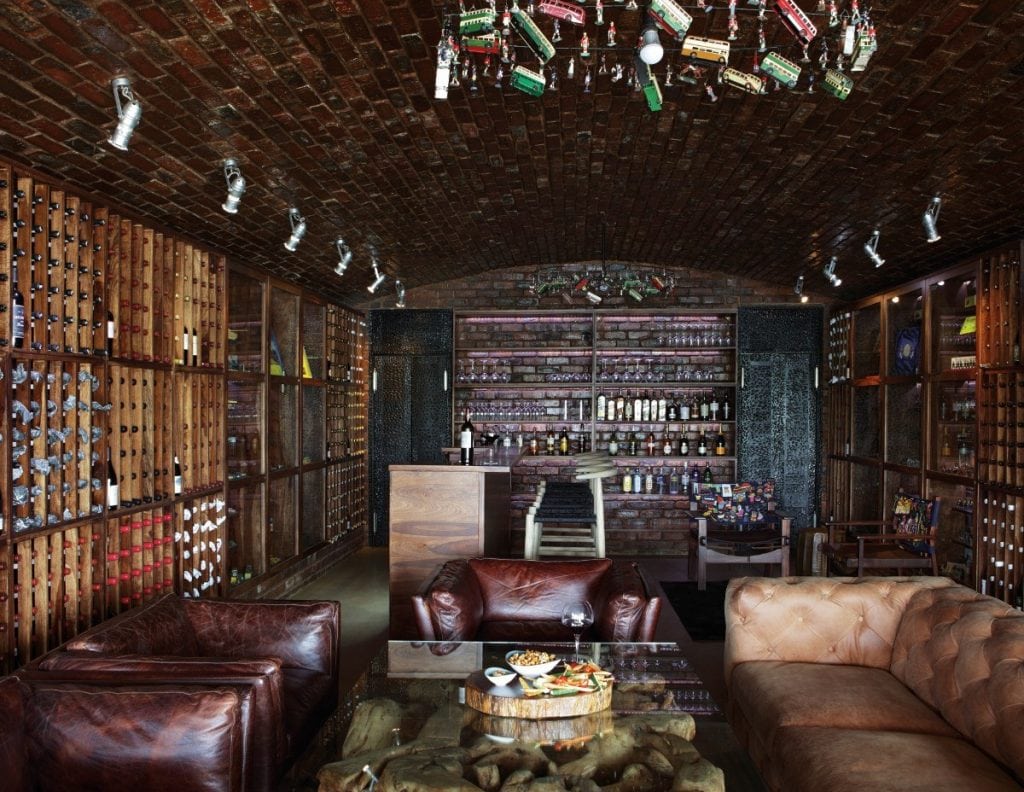 Matetsi Victoria Falls wine cellar holds the Owners' Collection of Interesting and Iconic Wines from Southern Africa (as well as French Champagne, of course). The cellar has been designed as a social space, with intricate design details. The large baobab root table, surrounded by comfortable leather loungers and a classic Chesterfield provides the ideal setting for a tapas-style lunch. A large table on the terrace outside the wine cellar, constructed from a series of doors handcrafted by local the Tonga peoples, is ideal for a dinner gathering.
Matetsi Victoria Falls Family Dining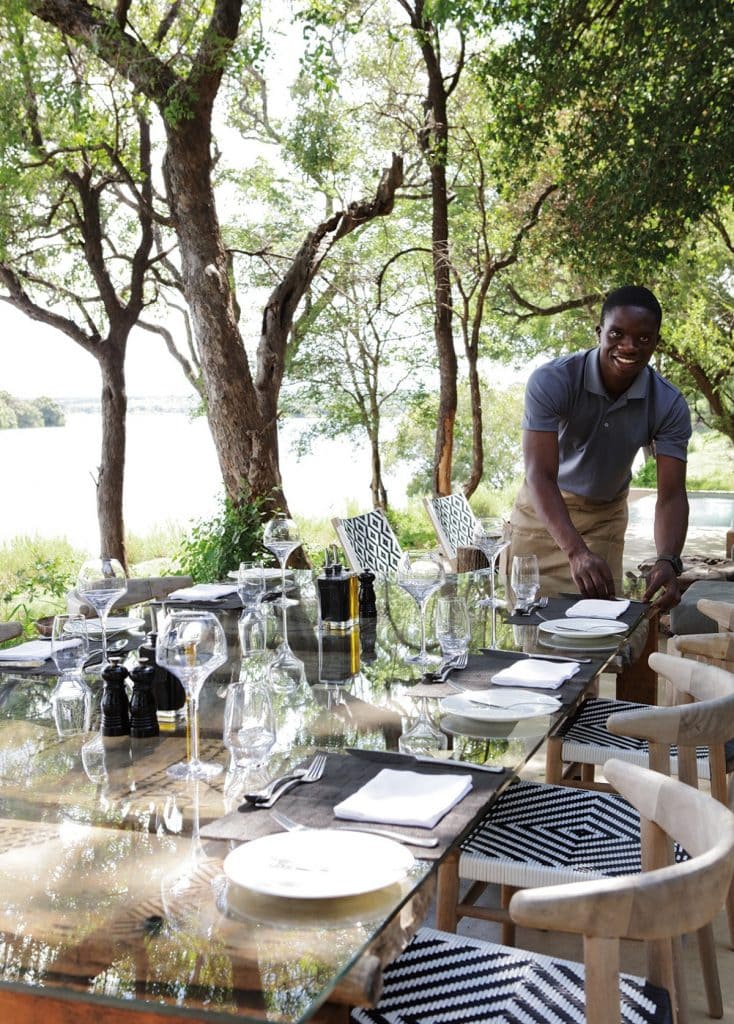 Family-travel is becoming more and more popular, and as a family-owned property, Matetsi Victoria Fall welcomes children of all ages. With its offering of 2-bedroom River Lodge family suites and the 4-bedroom River House private villa that can both be combined with River Lodge suites, the lodge can accommodate families of a range of different sizes.
Whether guests are staying at the villa, or the River Lodge suites, Matetsi's team can organize family-style dining to suit any preference, whether that's a homely lasagna to share or simple chicken and chips for the children while the parents enjoy the á la carte offering.
The Classic Matetsi Victoria Falls Dinner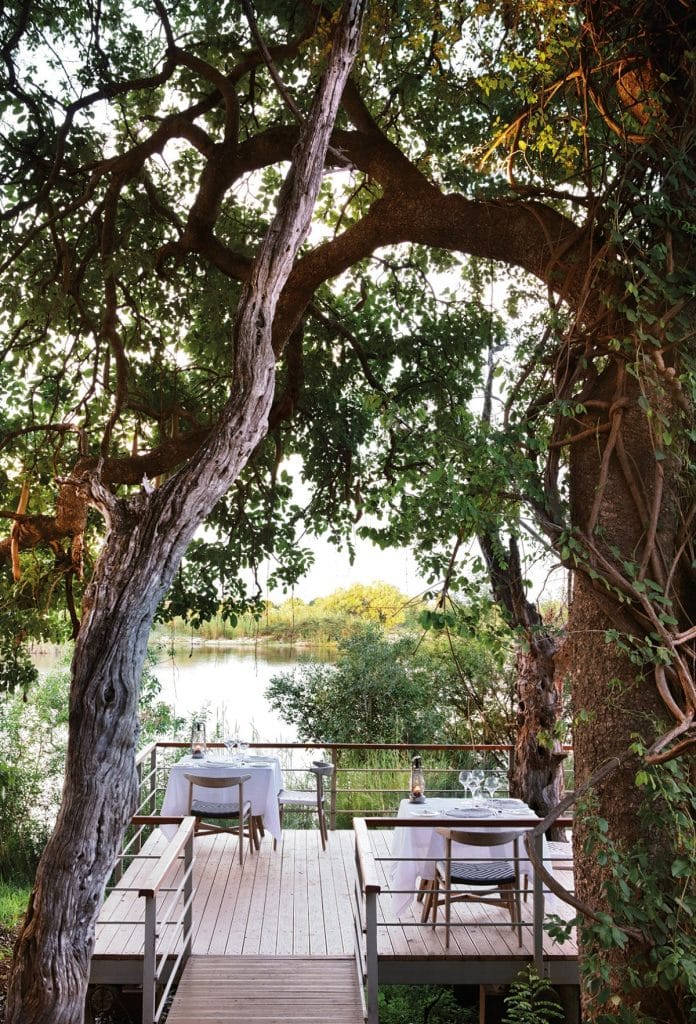 The copper bar areas provide stunning locations for pre-dinner drinks, while light from lanterns creates a beautiful ambience around the dining tables, set with white linen ready for the evening's service. Matetsi's chef prepare exceptional menus daily, showcasing regional favourites, such a Doper lamb and Zimbabwean beef, with a selection of starters and mains, and dessert to make your mouth-water every time.
Matetsi Victoria Falls Private In-room Dining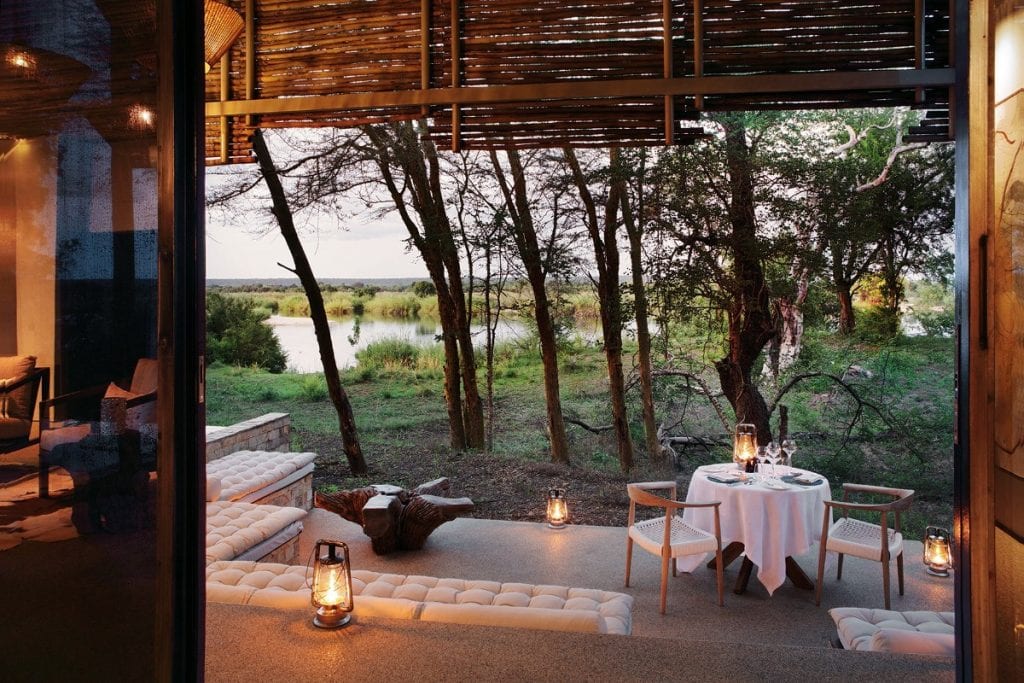 With a table set in the spacious suite, or on the private terrace overlooking the Zambezi River, the chefs' wonderful daily menu items can be served to and enjoyed in the privacy of the guests' own suite This dining option provides the ideal intimate setting for couples, the perfect recipe for a romantic evening.
Matetsi Victoria Falls African Themed Dinner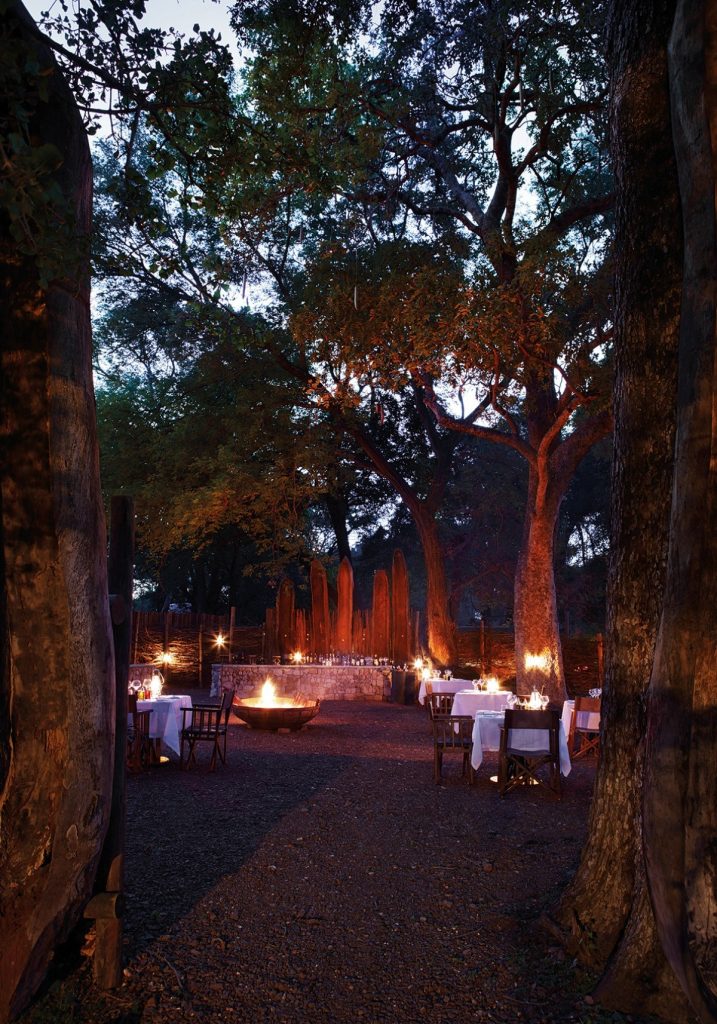 This dining experience adds a cultural element, through food, song and dance. For this evening, the chefs' more traditional Zimbabwean offering gives guests the opportunity to try local cuisine, including sadza (the local staple) as well as some favourites such as peanut butter rice and/or peanut butter spinach (more delicious than it sounds). For those who might not be so adventurous, there are always more classic dishes on offer as well as a delicious salad bar.
Bush Dinner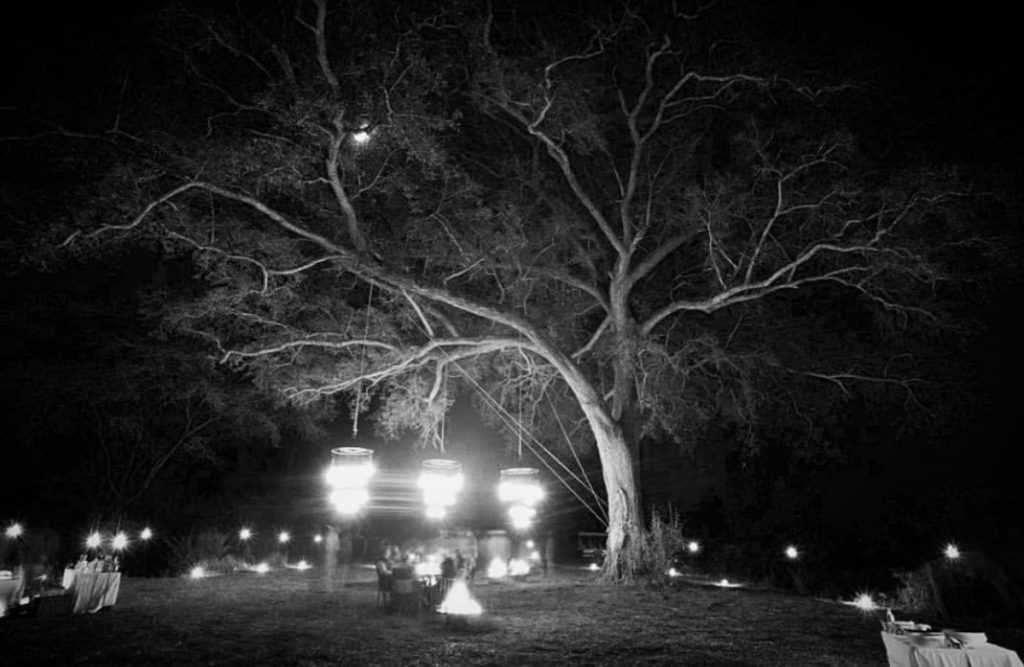 Imagine dining under the stars, while listening to the sounds of the bush. It might be thought that there is nothing more wonderful in the world. Now add hanging chandeliers, with hundreds of lanterns, and Matetsi's chefs creating delicious dishes in front of your eyes – in the middle of a natural wilderness. No photograph can really capture this experience. It truly is magical. Matetsi Magic.
This selection of unforgettable dining experiences goes some way to showing the Matetsi Victoria Falls guests' experiences. However, if you are yearning for some more Matetsi Magic, watch the video below.