Victoria Falls, locally known as 'The Smoke That Thunders' is an internationally renowned tourist attraction, and has even been named one of the world's natural wonders. Travelers flock from all over the world to witness the world's largest sheet of flowing water.
Victoria Falls on a Map
We have created an interactive map showing The Fall's major attractions, exciting activities, important points of interest, as well as recent game sightings. Besides providing exact locations and vital information, our graphically interactive map can provide real-time directions using Google Maps.
This will help visitors find their way around Victoria Falls as well the surrounding area, much of which is covered by nature reserves such as Victoria Falls National Park, Zambezi National Park and Matetsi Private Game Reserve. These untouched stretches of African savannah teem with life, making them safari hotspots.
Ultimately, ensuring you do not miss out on anything. Our map has you covered, from the closest airports to the most spectacular viewpoints, whitewater rafting, and even the latest leopard sighting.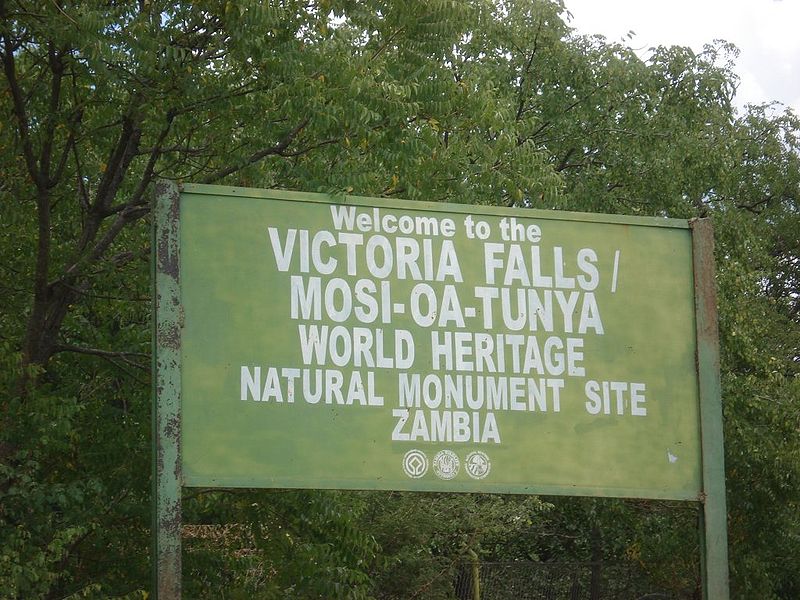 How to get to Victoria Falls
Most travelers fly into the town of Victoria Falls, while many South Africans and regional visitors embark on road-trips from their home country. There are two airports near Victoria falls- Zimbabwe's Victoria Falls Airport and Zambia's Harry Mwanga Nkumbula International Airport (Livingstone Airport).
Our Traveling to Victoria Falls guide will inform travelers of the most efficient and effective routes available.
Zambezi River Map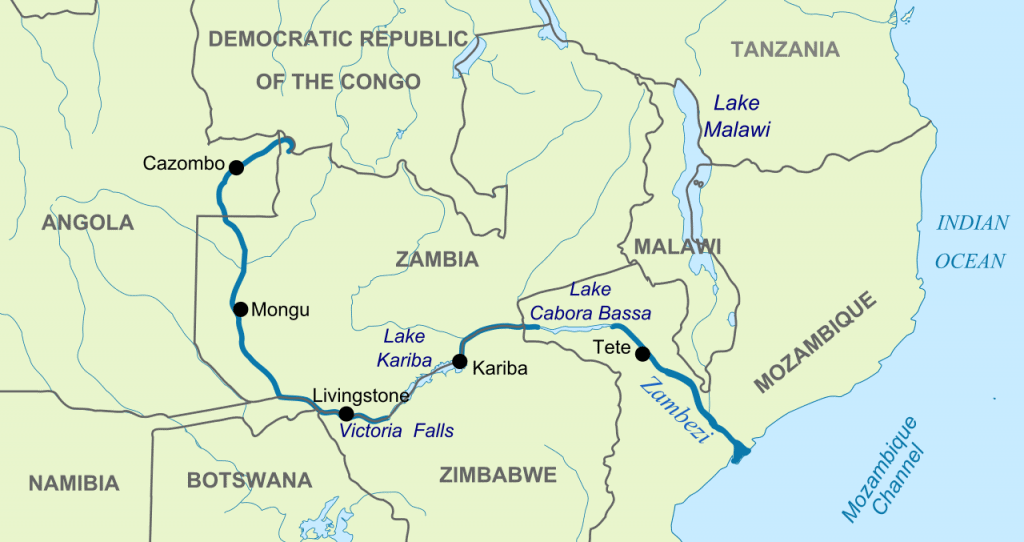 The Zambezi River is the 4th longest river in Africa. Its source lies in Zambia, 1,524 m (5,000 ft) above sea level, near the country's most Eastern border with the Democratic Republic of the Congo.
From there, it travels through part of Angola, back into Zambia, and along much of Zimbabwe's northern border before dissecting Mozambique in half. At the end of this journey awaits the warm Indian Ocean.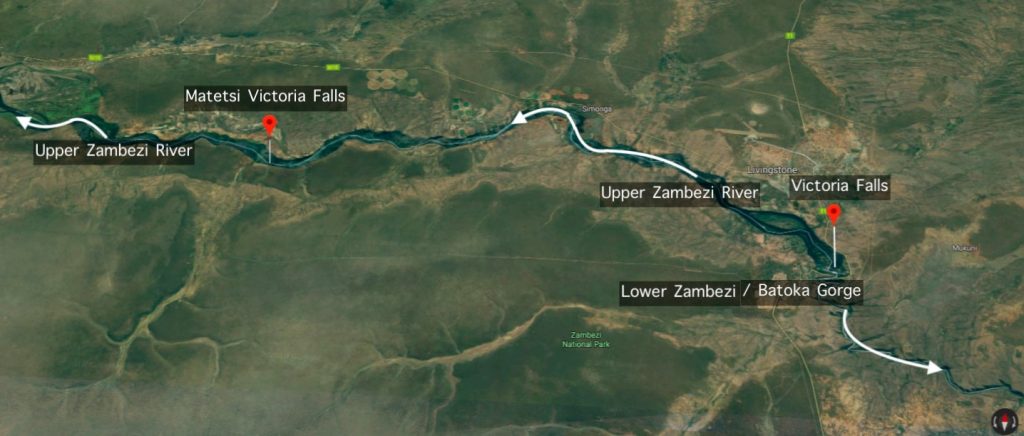 The Zambezi River, ebbing inflow as the wet season passes. After heavy rains, the great river swells, threatening to burst its banks. This is when Victoria Falls becomes most violently spectacular. These seasonal changes are summarised in our guide titled Best Times to Visit Victoria Falls.
Throughout the year, sports fishermen flock to the town of Victoria Falls. They usually have one thing in mind, catching a prized Tigerfish. They are mainly caught along the Upper Zambezi River, with fishermen also treated with the possibility of big game sightings as they fish. In the nature Reserves around Matetsi Victoria Falls, fishermen have a chance of seeing 4 of the Big 5 – lion, elephant, leopard, and buffalo.
Our Zambezi River Fishing Guide will help fishermen acquaint themselves with the area. Please bear in mind that Tigerfish are strictly caught on a catch-and-release or CPR (Catch, Photograph, Release) basis. Deviating from this rule is not tolerated under any circumstances.
Victoria Falls Africa Map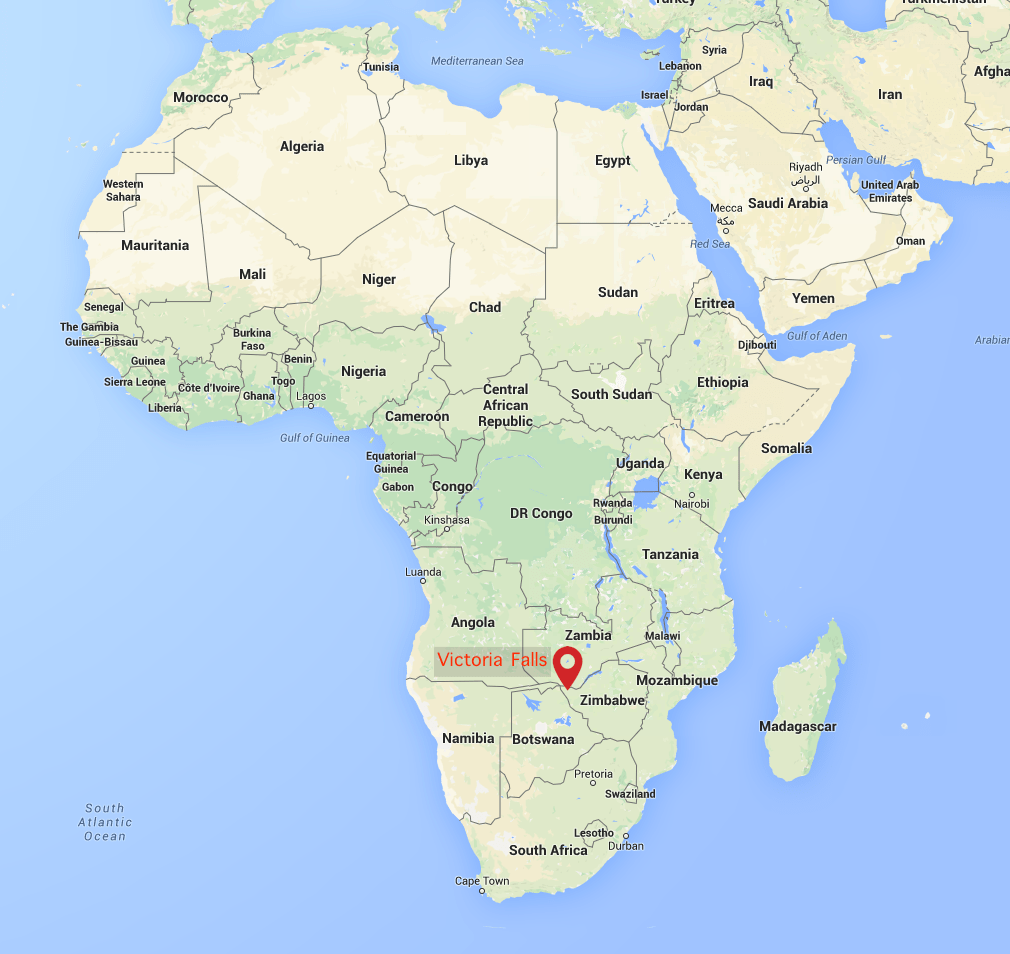 The town around the falls is called Victoria Falls. It is located in West Matabeleland North, a province on Zimbabwe's most Western border with Zambia and Botswana.
Victoria Falls itself, and a sizeable section of the Upper and Lower Zambezi River, mark the border between Zambia and Zimbabwe. When viewing The Falls, it is advisable to do so from both the Zimbabwean and Zambian side.
While the Zimbabwean side can sometimes provide better views, the Zambian side can, on other occasions, be a more violently thrilling experience. This depends on the seasonal conditions explained in our seasonal guide titled Best Times to Visit Victoria Falls.
Viewing the falls from both sides means that you need to secure access to Zimbabwe and Zambia. From our experience, the best way to do so is through a Kaza Visa. It is a single Visa permitting entrance to both countries. Everything you should need to know about your Kaza visa is included in our Kaza visa summary.
Africa Climate Map
Climate Zones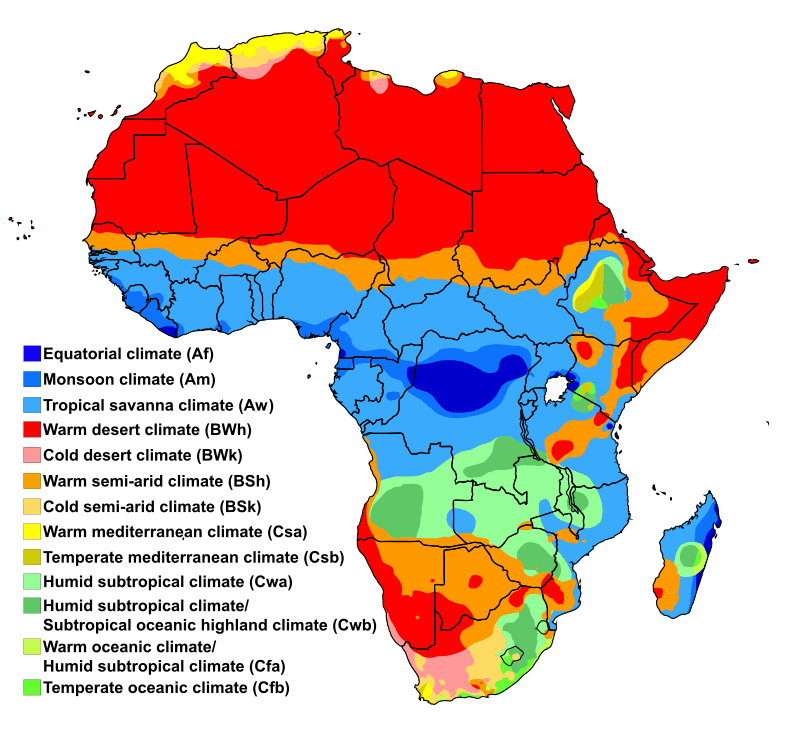 Africa is a large continent stretching over all three major lines of latitude – the equator, the tropic of cancer, and the tropic of Capricorn. This has created a diverse landmass containing the 13 climate types pictured above, in the Africa Weather Map
Positioned around the equator, Africa is tropical with dense humidity and high temperatures common. But again, the continent's great diversity means that arid areas such as Northern Africa and the West Coast of Southern Africa also exist. Furthermore, much of the northern and southern coast is associated with a Mediterranean climate.
Best Times To Visit Victoria Falls is a comprehensive guide detailing the Victoria Falls area climate and seasonal changes.
Africa Precipitation Map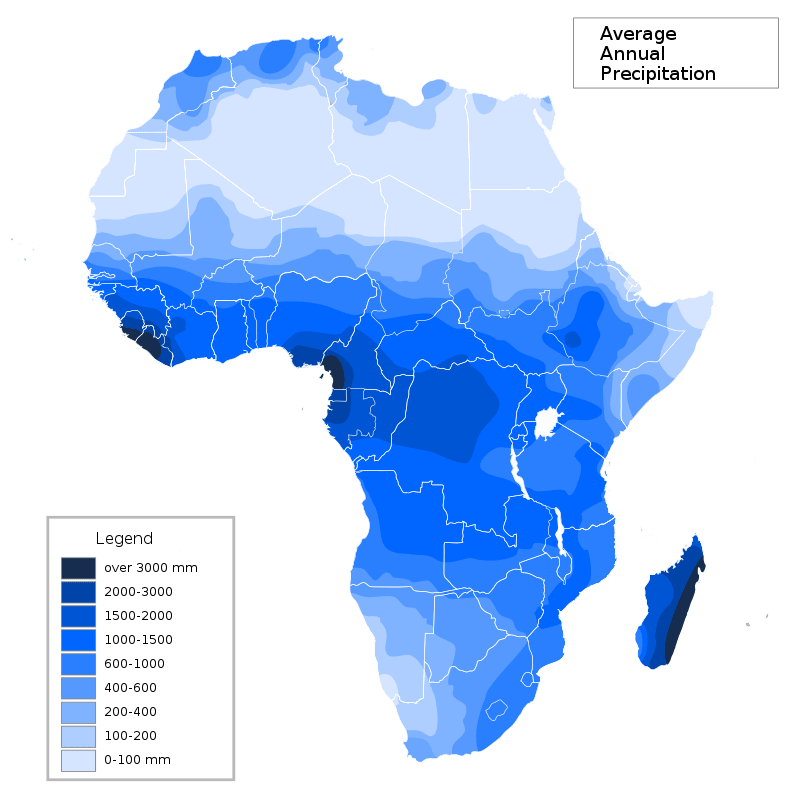 The tropical center of Africa sees the most rain, with over 3000 mm of rain per year in some areas of West Africa. Drier areas are found on either side of the equator, with a general trend of less rain as one moves away from the equator, as shown on the above Africa Rainfall Map.
Africa's two major deserts are the Sahara and Kalahari. The Sahara desert is the world's largest non-polar desert. This North African sand patch is one of the hottest and driest places known to man.
The Kalahari Desert is a result of the Drakensberg Mountain range. This great sheet of rock rises above the clouds, affecting wind patterns. Ultimately this prevents moisture-rich air, fed by the warm Indian Ocean, from venturing inland.
Africa Map Facts
The total number of African countries is 54
The African continent is made up of 13 different climatic zones
The total population of Africa is approximately 1.216 billion people
It's estimated that there are between 1,500 – 2,000 languages in Africa