Victoria Falls is a spectacular natural phenomenon attracting visitors from all corners of the globe. Tourists flock to Western Zimbabwe to witness its unforgettable beauty and experience its immense power.
Locally known as 'The Smoke that Thunders', Victoria Falls can be seen and felt for miles. But what is the best way to get to The Falls, what documentation will you need, and what should you be sure not to miss?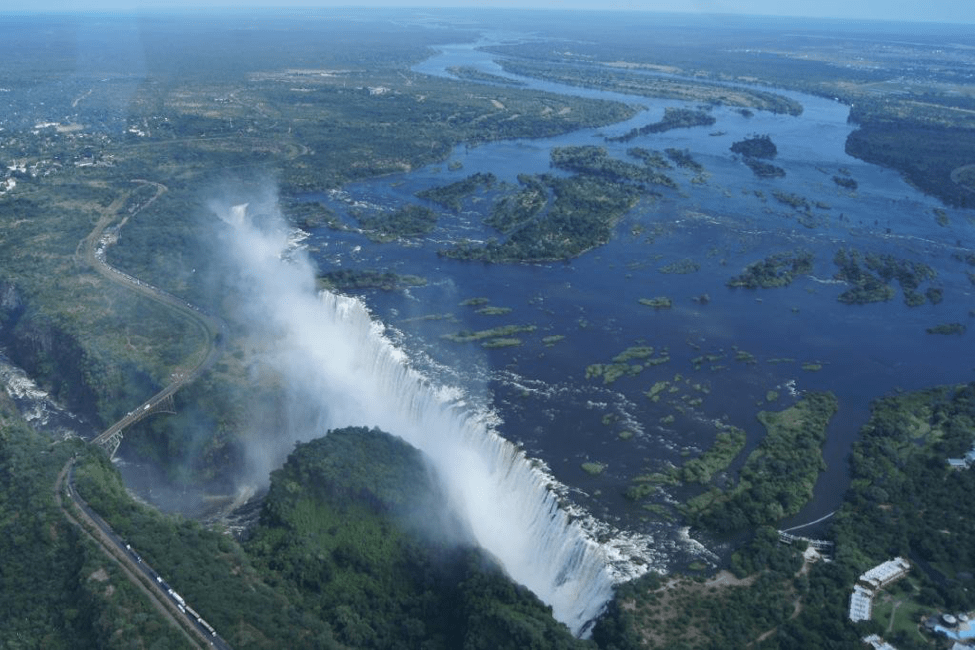 Victoria Falls Facts
Water plummets 108m from the waterfall edge to the gorge below.
The Falls stretch 1,708 meters wide, making it the world's largest sheet of falling water
Traditionally known as 'Mosi Oa Tunya' or 'The Smoke That Thunders'.
Lies on the border between Zambia and Zimbabwe.
Introduced to Western history in 1855 by David Livingstone, a Scottish explorer and missionary.
One of the seven Natural Wonders Of The World.
Travellers have the option of flying into Zimbabwe's Victoria Falls International Airport or Zambia's Harry Mwanga Nkumbula International Airport.
A KAZA Visa grants you access to both the Zambian and Zimbabwean side of Victoria Falls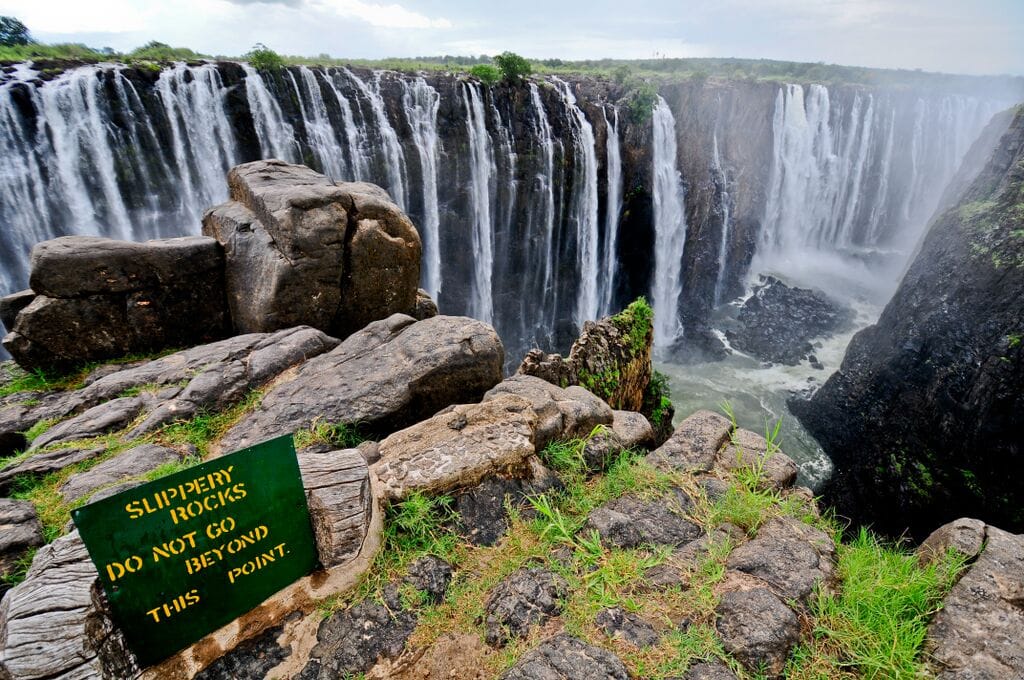 Flights/flying to Victoria Falls
Victoria Falls is the world's largest sheet of flowing water. This natural wonder acts as a border, sandwiched between Zambia and an appropriately named Zimbabwean town – Victoria Falls. Tourist flock to the town of Victoria Falls to witness this awe-inspiring natural wonder.
International Fliers have the option of two nearby airports – Victoria Falls Airport in Zimbabwe, and Zambia's Harry Mwanga Nkumbula International Airport, once known as Livingstone Airport. Both are less than 20 km (12.5 mi) from Victoria Falls. Domestic fliers already in Zimbabwe can fly to Victoria Falls from Harare and Bulawayo.
Victoria Falls also has direct flights from Johannesburg and Cape Town, in South Africa, as well as Nairobi (Kenya), Windhoek (Namibia), Gaborone (Botswana), and Addis Ababa (Ethiopia). Many of these are fantastic hubs for connections to America, Europe and Asia.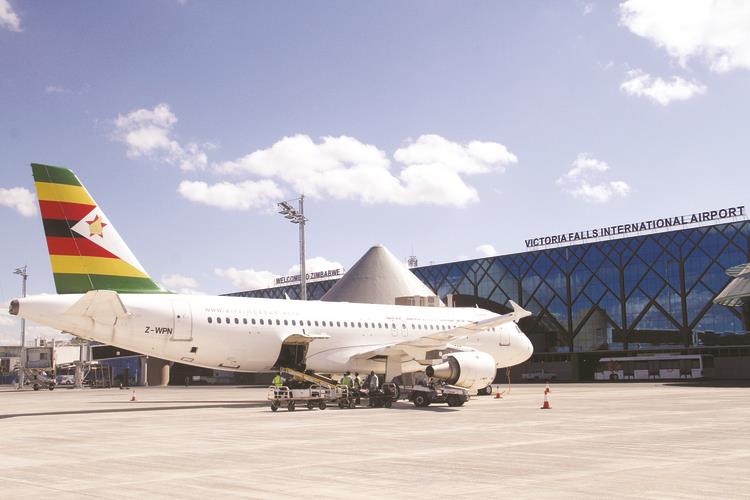 Driving to Victoria Falls
Many South Africans opt to drive, mainly from Johannesburg, to Victoria Falls. This 1300 km journey can be completed in one ±18 hour drive, but a majority of travellers choose to make the journey over two days.
More adventurous travellers may choose to make a road trip of the journey. The various routes leading to Victoria Falls are breathtaking, immersing travellers in a relatively untouched African wilderness. Short stopovers can turn into week-long detours as you fall in love with the destinations you pass en-route.
From Johannesburg, the most direct route heads into Zimbabwe and through the city of Bulawayo, before making its way to Victoria Falls. However, many people avoid driving through Zimbabwe, and make their way up to Victoria Falls via Botswana. The advantage of the less direct route is a better road surface, but additional VISAs may be needed to cross the multiple borders.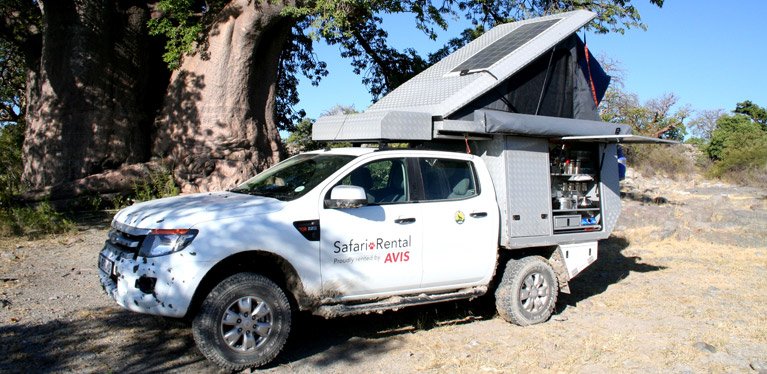 Victoria Falls Bridge
Travellers interested in viewing The Falls are encouraged to do so from both sides, as this is an incredible way to fully experience 'The Smoke that Thunders'. The Zimbabwean side is associated with better views, while the Zambian side provides a violently immersive experience after significant rain.
Our Seasonal Victoria Falls Guide explains how seasonal conditions influence Victoria Falls viewing experiences.
Victoria Falls Bridge, finished in 1905, stretches over the Second Gorge of The Falls, connecting Zimbabwe and Zambia. It facilitates viewing The Falls from either side, with nothing but the lack of a KAZA visa stopping your passage.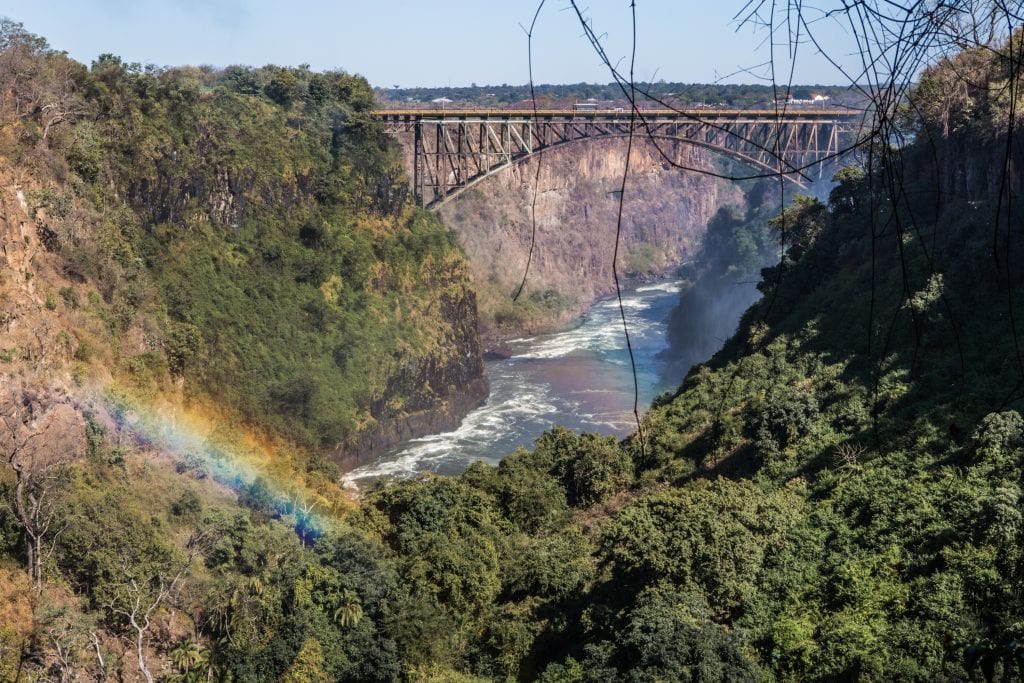 After viewing The Falls from both sides, adventurous travellers would enjoy experiencing this powerful natural phenomenon from above. Hop in a helicopter of microlight for the "Flight of Angels", aptly named so after David Livingstone described Victoria Falls as "a sight so lovely it must have been gazed upon by angels in their flight".
KAZA visa
A KAZA visa permits travellers to move between Zambia, Zimbabwe, and do day trips to Botswana. KAZA is an acronym standing for Kavango-Zambezi Trans-Frontier Conservation Area. Ultimately, the visa facilitates travel between these Southern African safari hotspots, therefore promoting tourism.
Our Kaza Visa Guide summarises how the visa works and how one should apply, links to relevant information about application forms, and unpacks the fee structure.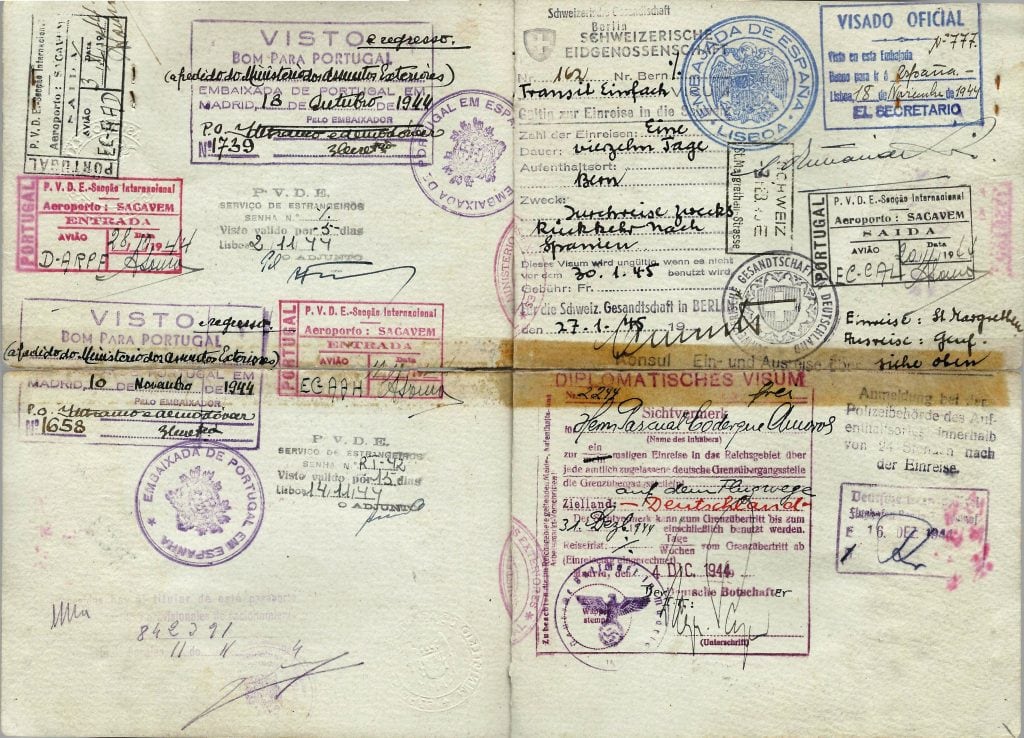 Zambezi National Park
The Zambezi National Park is located upstream from Victoria Falls. It's northern border is formed by the great Zambezi River, which also acts as the border between Zambia and Zimbabwe. In total, the reserve stretches 56 000 hectares.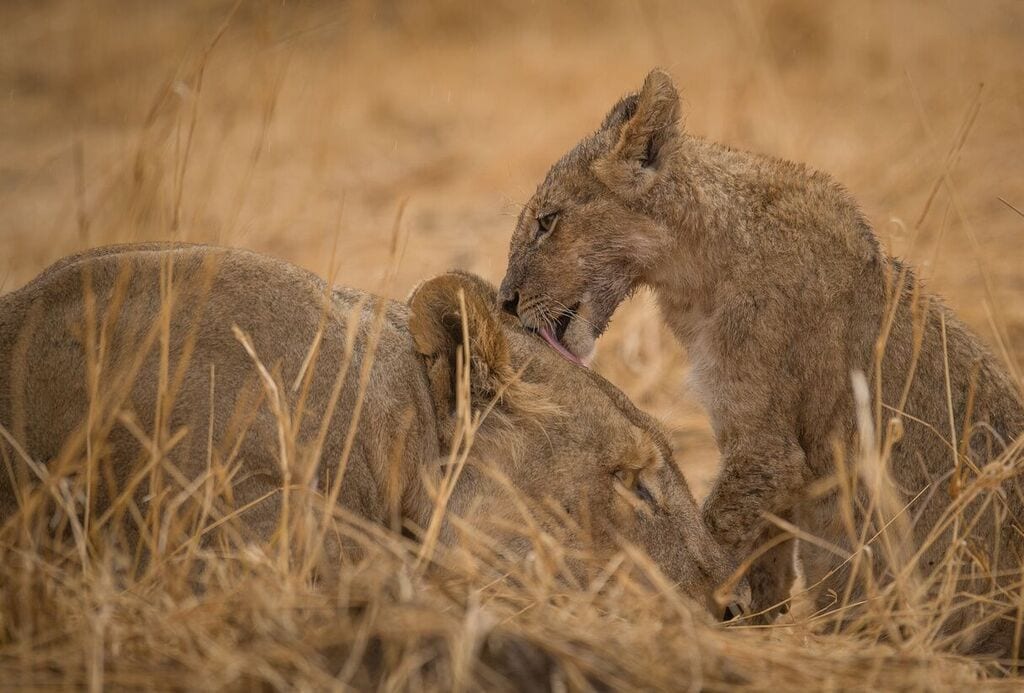 On the most Western border of the Zambezi National Park, lies Matetsi Private Game Reserve, covering an area of 55 000 hectares and stretching 15 km Westwards along the Zambezi River toward Botswana.
The parks are healthy, teeming with life. One finds 4 of the Big 5 – lion, leopard, elephant, buffalo – as well as zebra, sable antelope, baboon, waterbuck, wildebeest, eland, hippopotamus, impala, giraffe, wild dogs, African python, hyena, crocodile, kudu and many smaller animals.
Matetsi Private Game Reserve is known for an abundance of elephant and sable antelope, as well as night safaris tracking the local predators as they hunt.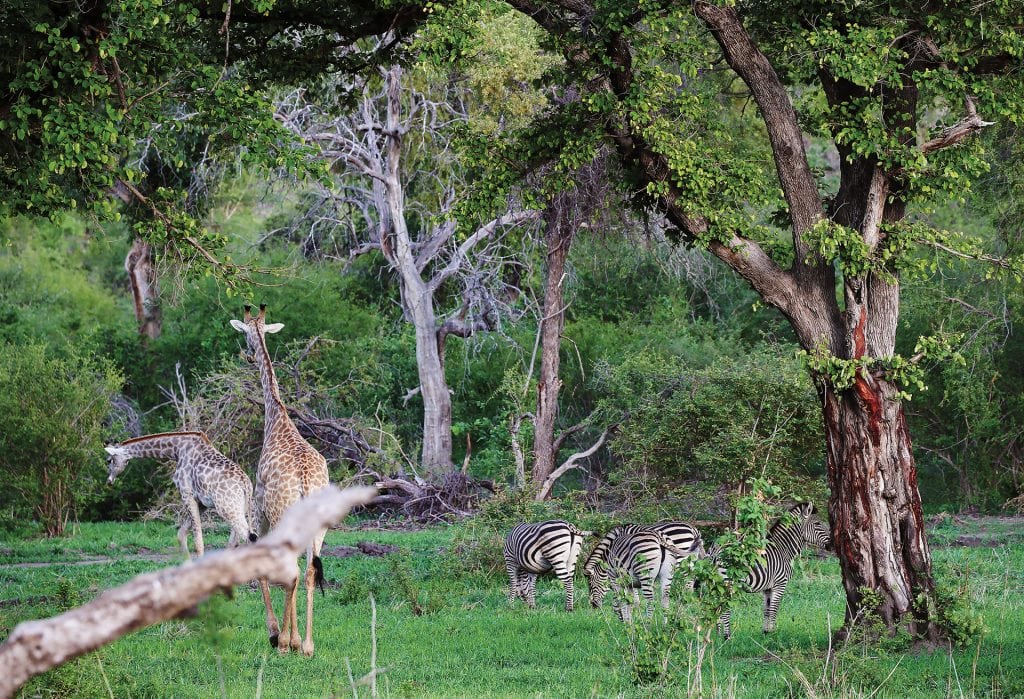 In Summary
With the travel information and advice summarised above, you are well equipped to head out on your Zimbabwe luxury safari near Victoria Falls.