Answers to all your questions relating to the KAZA univisa and Zimbabwe visas.
What, how, when and where?
We often get asked about this new KAZA visa (also known as the KAZA univisa), so we thought we'd share our insights with you.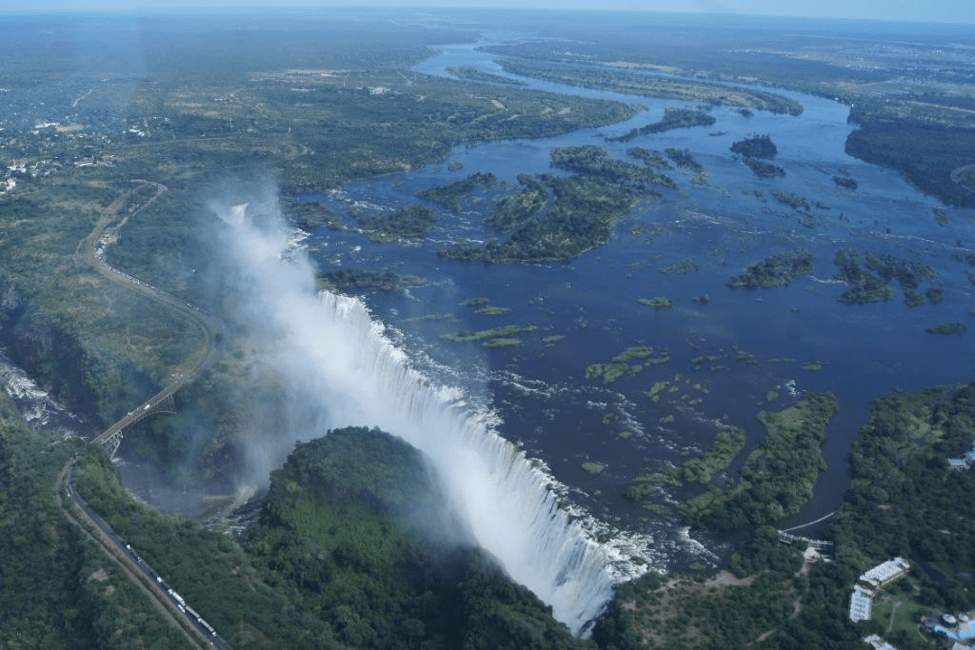 What is KAZA?
The term KAZA comes from the Kavango-Zambezi Trans-Frontier Conservation Area, which extends across the countries of Botswana, Zambia, Zimbabwe, Angola and Namibia.

What is the KAZA UNIVISA?
The KAZA visa has been established for the purpose of multi-country travel within this beautiful region.
Currently, the KAZA visa program is in the Stage 1 pilot phase, which means it's a Zambia Zimbabwe visa, and can also cover guests for day trips into Botswana.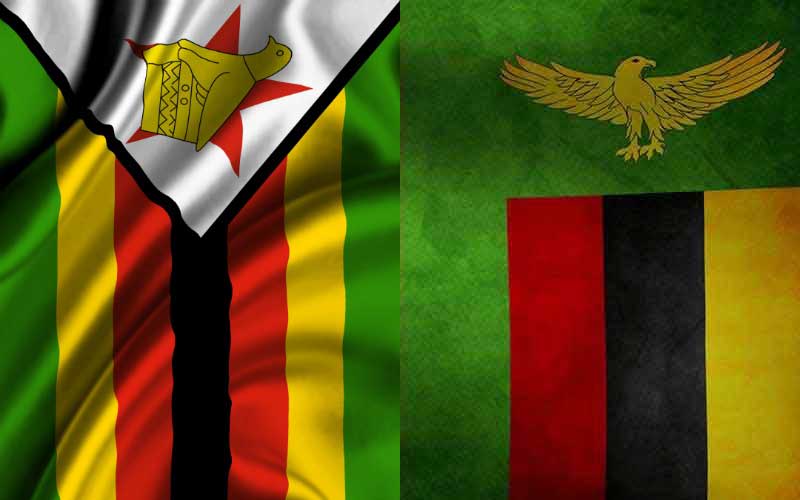 Stage 2 of the KAZA visa program will see the visa extended to all 5 KAZA countries, including Botswana, Angola and Namibia. A common visa (or univisa) for this region will eliminate the need for multiple visas and so encourage cross-border travel.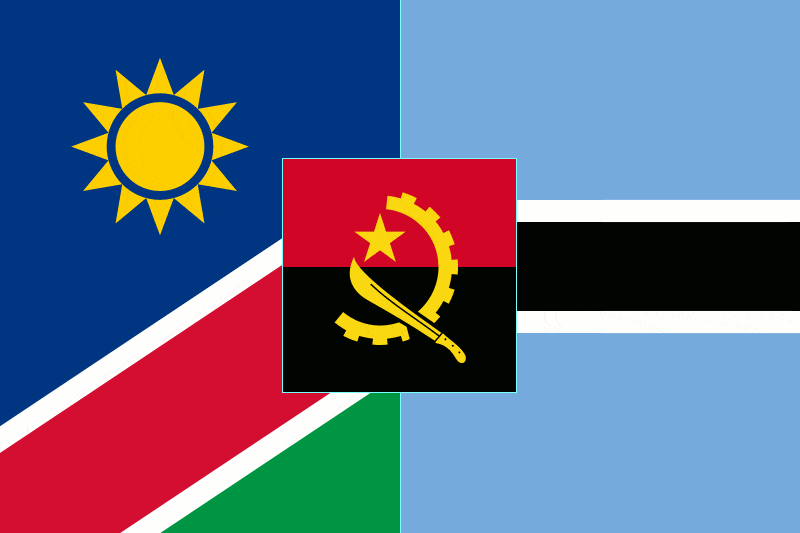 The visa is valid for nationals of 65 countries. You can find out more information from the official KAZA visa website here: http://www.kazavisa.info
What are the Zambia Zimbabwe Visa costs?
The KAZA univisa costs around US50$.
How does the Zambia Zimbabwe Visa work?
The KAZA univisa is valid for up to 30 days. As long as you remain within Zambia and Zimbabwe. It also covers those who visit Botswana for day trips through the Kazungula borders.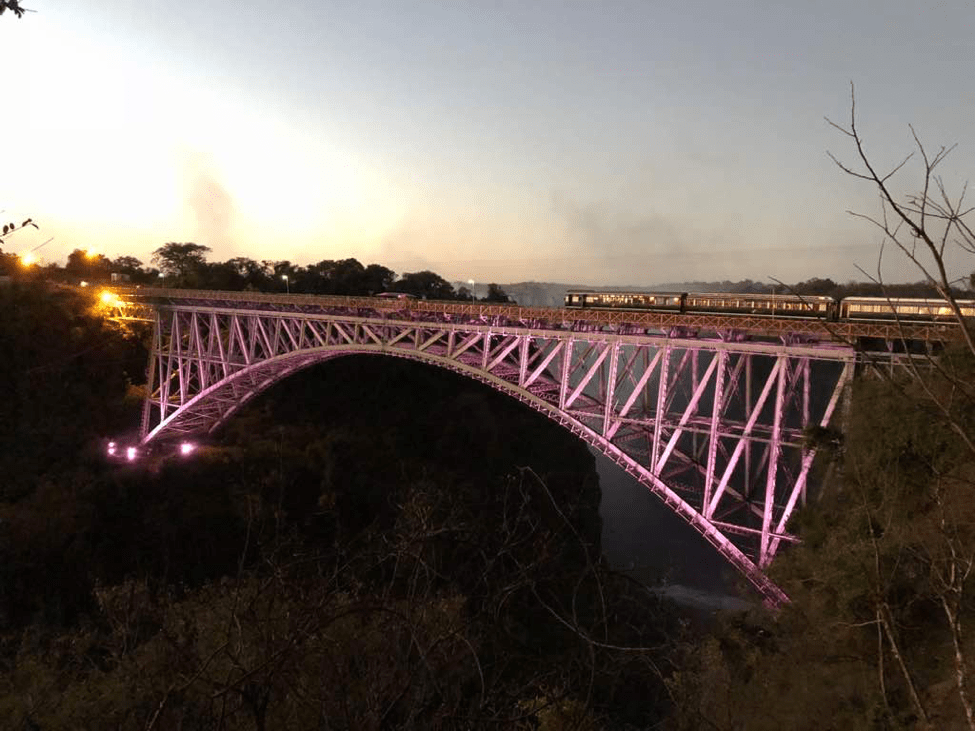 The KAZA visa is available at a port of entry into Zambia and Zimbabwe. Below is a list of locations where you should be able to obtain a KAZA visa on entry into Zimbabwe or on entry into Zambia.
Ports of Entry
Zambia
Harry Mwaanga Airport (Livingstone),
Victoria Falls Land Border,
Kazangula Land Border (Botswana Zambia border),
Kenneth Kaunda Airport (Lusaka)
Zimbabwe
Victoria Falls Airport
Victoria Falls Land Border
Kazangula Land Border (Botswana)
Harare Airport
However, it is important to note that the physical visa is not always available.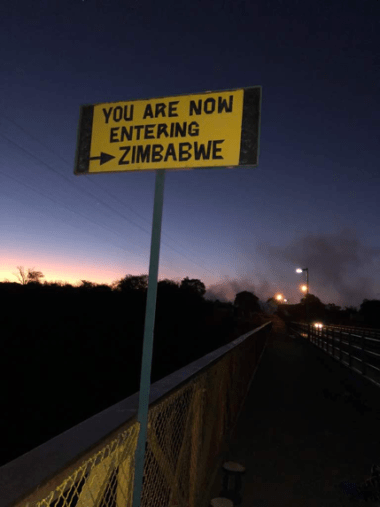 What to do if the KAZA Univisa is not available?
If the Visa is not available at your port of entry in Zimbabwe and you plan to do a daytrip to Botswana or Zambia, then we highly recommend that you obtain a double entry visa for Zimbabwe (if available to you).
How does the Zimbabwe Visa application work?
Zimbabwe uses a three-tier visa model. The model is classified into categories A, B and C. As detailed here: https://www.evisa.gov.zw/#/VisaRegime
Category A:
visa Exempt. Nationals of Zimbabwe, as well as nationals of the countries, do not need a visa to enter Zimbabwe. If you're one of these lucky few, read no further.
Angola, Antigus & Barbuda, Aruba, Bahamas, Barbados, Belize, Botswana, Cayman Islands, Cyprus, DRC, Fiji, Ghana, Grenada, Hong Kong, Jamaica, Kenya, Kiribati, Leeward Islands, Lesotho, Madagascar, Malawi, Malaysia, Maldives, Malta, Mauritius, Montserrat, Mozambique, Namibia, Nauru, Saint Lucia, Saint Vincent and The Grenadines, Samoa Western, Seychelles, Singapore, Solomon Islands, South Africa, St Kitts and Nevis, Swaziland, Tonga, Trinidad and Tobago, Turks & Caicos Islands, Tuvalu, Uganda, Tanzania, Vanuatu, and Zambia.
Category B:
Nationals can be issued visas at the port of entry on payment of visa fees. USA, UK, Australia, Canada and many European countries are currently under category B.
Algeria, Andorra, Argentina, Australia, Austria, Azerbaijan, Belarus, Belgium, Bermuda, Bosnia and Herzegovina, Brazil, British Virgin Islands, Brunei Darussalam, Burundi, **Canada, Cape Verde, China, Comoros, Cook Islands, Croatia, Cuba, Czech Republic, Denmark, Dominican Replublic, Egypt, Equatorial Guinea, Estonia, Finland, France, French Polynesia, French W/Indies, Georgia, Germany, Gibraltar, Greece, Haiti, Hungary, Iceland, Indonesia, Iran, Ireland, Israel, Italy, Japan, Kazakhstan, Korea (South), Kuwait, Kyrgyzstan, Latvia, Liechtenstein, Lithuania, Luxembourg, Macao, Marshall Islands, Micronesia, Moldova, Monaco, Netherlands, New Caledonia, New Zealand, Northern Mariana Islands, Norway, Palau Island, Palestine, Papau New Guinea, Poland, Portugal, Puerto Rico, Russian Federation, Rwanda, Samoa (America), Sao Tome and Principe, Serbia, Slovakia, Slovenia, Spain, Suriname, Sweden, Switzerland, Tajikistan, Turkey, Turkmenistan, Ukraine, UAE, *UK & N. Ireland, USA, Uruguay, Uzbekistan, Vatican, and Virgin Islands.
Category C:
Nationals must apply for visas prior to travel. And therefore do not qualify for the KAZA univisa.
Afghanistan, Albania, Anguilla, Armenia, Bahrain, Bangladesh, Benin, Bhutan, Bolivia, Bulgaria, Burkina Faso, Cambodia, Cameroon, C'ôte d'ivore, Central African Republic, Chad, Chile, Cina (non-tour), Colombia, Conakry, Congo Brazzaville, Costa Rica, Democratic People's Republic of Korea, Djibouti Replublic, Ecuador, El Salvador, Eritrea, Ethiopia, French Guiana, Gabon, Gambia, Guam, Guatemala, Guinea, Guinea-Bissau, Guyana, Honduras, India, Iraq, Jordan, Kosovo, Lao People's Democratic Republic, Lebanon, Liberia, Libyan Arab Jamhiriya, Mali, Mauritania, Mexico, Mongolia, Montenegro, Morocco, Myanmar, Nepal, Nicaragua, Niger, Nigeria, Norfolk Island, Oman, Pakistan, Panama, Paraguay, Peru, Philippines, Qatar, Refugee, Reunion, Romania, San Marino, Saudi Arabia, Senegal, Sierra Leone, Somalia, South Sudan, Sri Lanka, Sudan, Syria, Taiwan, Thailand, the Former Yugoslav Replublic of Macedonia, Togo, Tunisia, Venezuela, Vietnam, and Yemen.
Where can I find the Zimbabwe Visa application form?
If you are within Category C, you can apply online of the evisa through the following website: https://www.evisa.gov.zw/#/Home
How much does the Zimbabwe Visa cost?
For the standard Zimbabwe visas (not KAZA), the visa costs are as follows:
Single Entry Visa: US$30.00
Double Entry Visa: US$45.00
Exceptions to Visa Fees:
British and Irish passport holders

Single Entry Visa: US$55.00
Double Entry Visa: US$70.00

Canadian passport holders
NB: Visa fees are subject to review, Fees are taken from the Zimbabwean Immigration website and this should be checked for the most up-to-date information http://www.zimimmigration.gov.zw/
In Summary
We hope this has answered some (if not all) of the questions you might have about the KAZA univisa and visas to Zimbabwe. We look forward to welcoming you to our beautiful country!
Disclaimer: whilst every care has been taken in the preparation of this informative document, we cannot be held responsible for any errors or inaccuracies which may inadvertently occur, or for changes made subsequent to the release of this document. You can find all current visa Information on the Zimbabwe and Zambia Immigration websites.