The more time we spend in nature, the more we see, the more we experience and the more we understand, and so we become in tune with our natural surroundings. April, May and June all offered extraordinary game viewing experiences, and although it's not all about seeing, as the months pass since the last rains and the bush dries out, we benefit from increased visibility.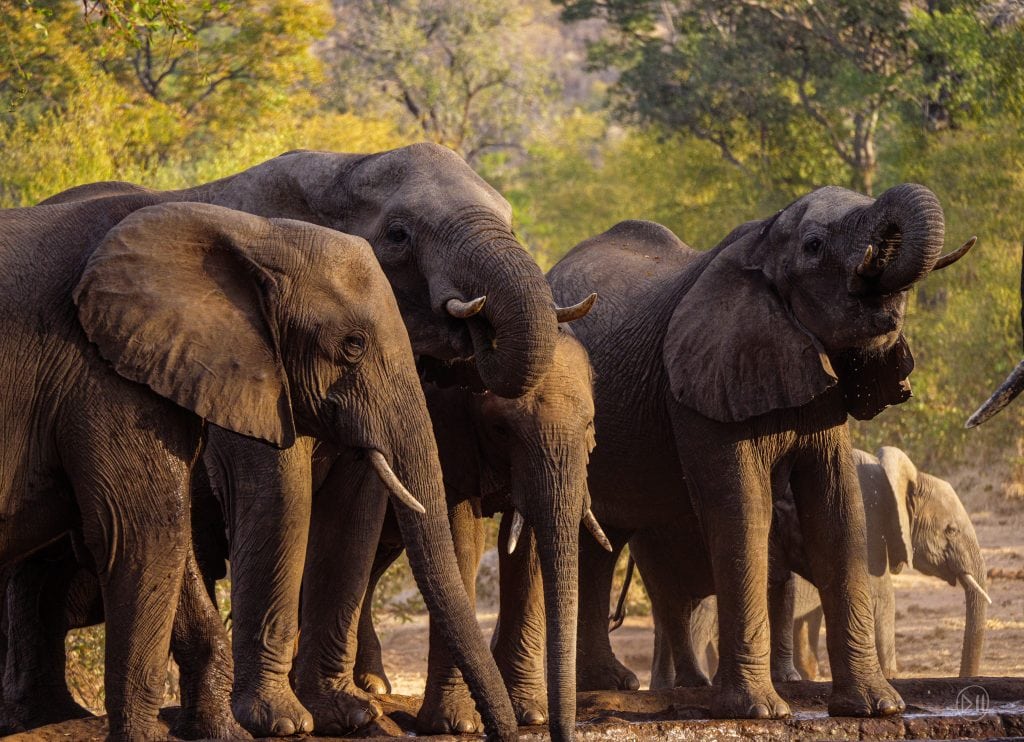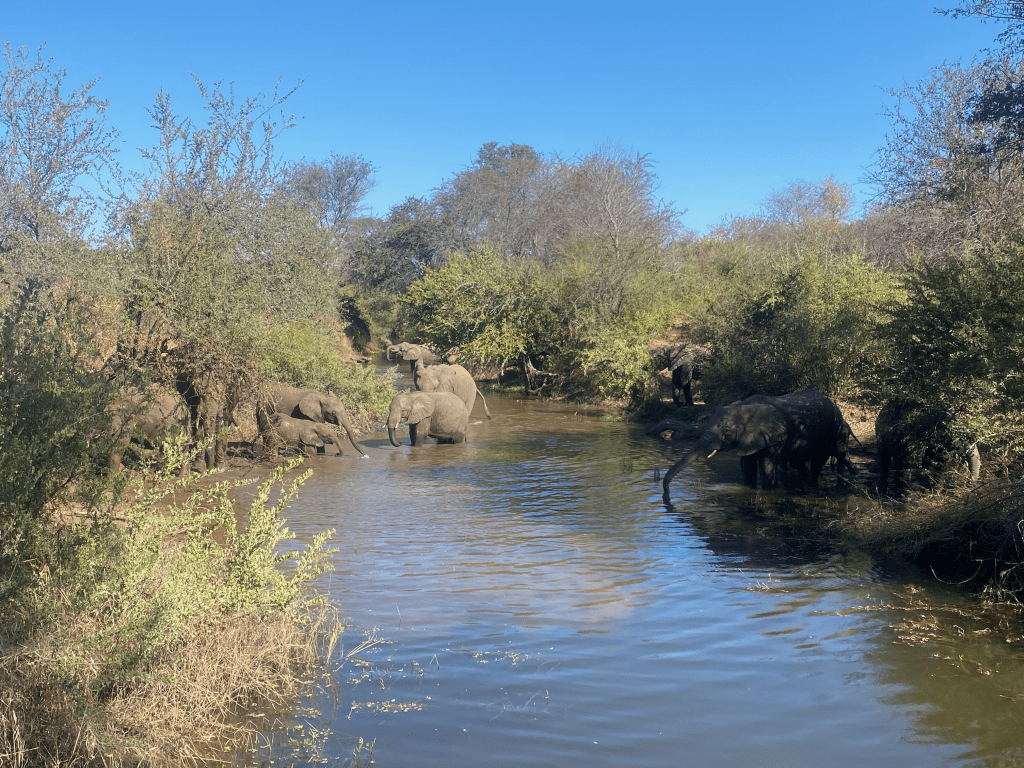 As the natural pans and water sources dry out inland, breeding herds of elephant and buffalo start to congregate around the solar-powered waterholes once again, with massive herds of both species observed in the north and the south of Matetsi Private Game Reserve. To give an idea of what we mean by "massive", estimated numbers of buffalo per breeding herd exceeded 400 and even 800 on some occasions.
In addition to the breeding herds, solo male elephants as well as small askari groups were also frequently sighted on game drives. In April, Ophious noted an intense sighting of two male elephants, both in musth, fighting. There is also an old male "dugga boy" buffalo who has taken up residence close to Namaqua pan (and somehow survived the threat of lions for months…).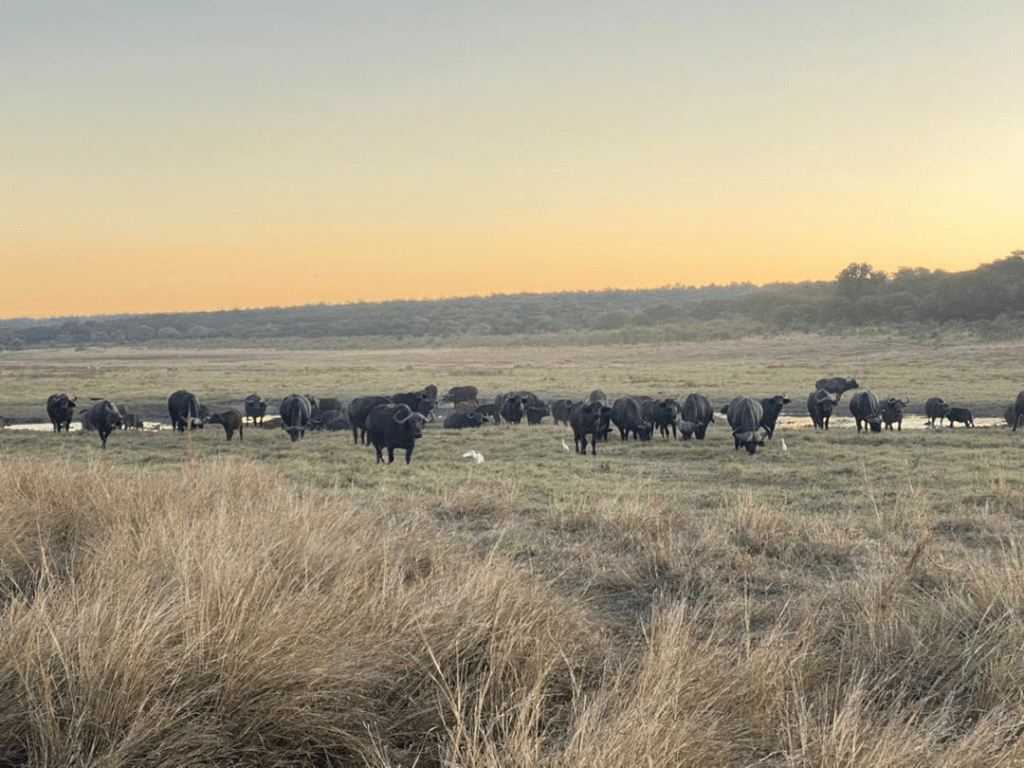 Having picked up in March, lion sightings continued to be frequent throughout. Early April saw numerous lion sightings in the northeast of the property: at Sable pan, Namaqua pan, 7 lions on Zhou Road (special thanks to Titus for sharing this particular sighting) and even around camp… Later in the month and throughout May and June, lions were seen along various parts of Kudu Alley, including two lionesses on a baboon kill, three drinking at December pan and also relaxing at Mischek's pan (which seems to be a favourite area for lions), and three lionesses and one male lion were on a giraffe kill on Vlei North for four days in nearly June.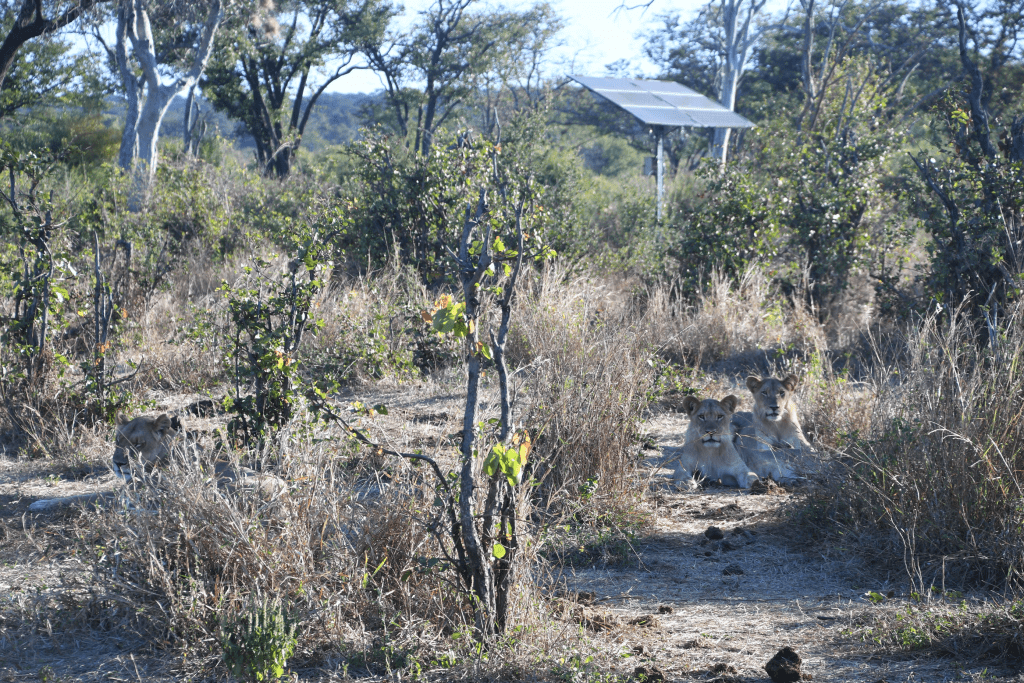 The behaviour of the resident leopards on Matetsi Private Game Reserve is undoubtedly affected by the movement of lions in their areas, forcing them to be more elusive in order to protect themselves from attack by those dominant predators. However, over the last few months our guides happily reported great leopard sightings in a variert of locations, including mid-way down kudu alley, close to Namakana pan, close to the tunnel, and numerous sightings reported on Westwood vlei, including on an iconic camel thorn, which is an ideal leopard tree if we ever saw one. One day, guests on their departure transfer saw not one, but two leopards, and quite a few sightings of leopard have been reported along Katombora east, most often in an area that Tour Guide Tinashe has fondly nicknamed, Leopard Curve.
02 May 2021: "I came for a walk and saw three leopards in a single day. Two with guests and one on our way back to town. Let alone elephants, giraffes, and buffalo. You are so lucky to have such sightings in your area." – Paul (walking guide)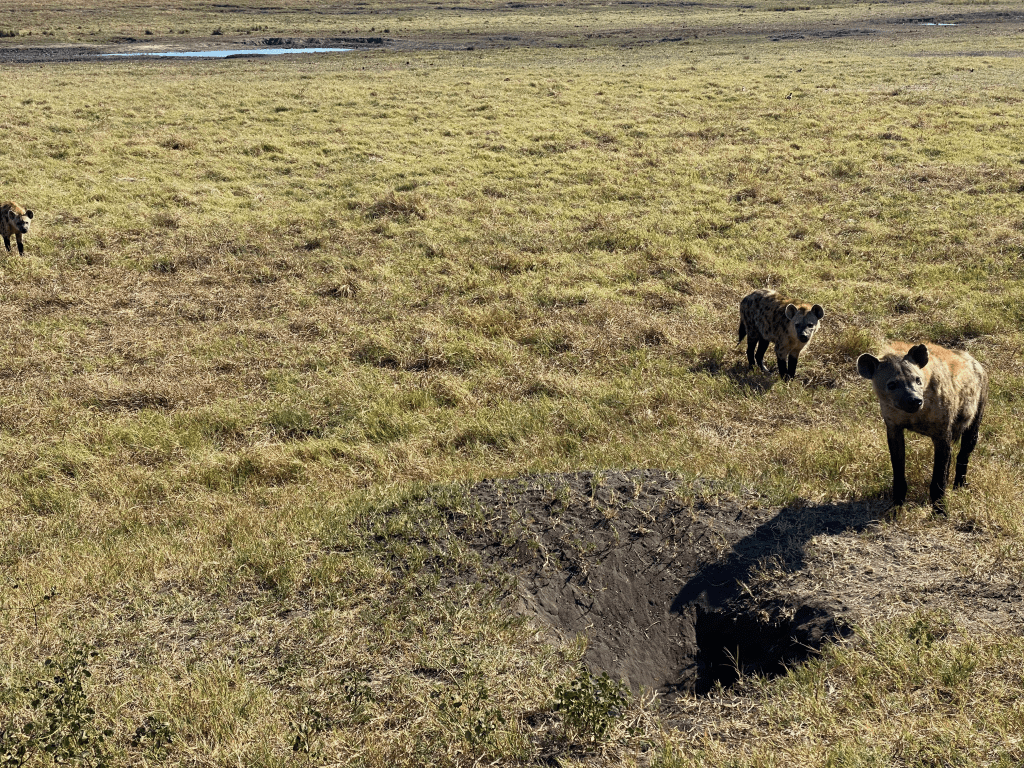 We are delighted to share the news that a clan of spotted hyenas are denning within Matetsi Private Game Reserve, and that they have had a couple of sets of pups (first noted in late May)! Hyenas as a species have a pretty bad reputation (thanks to the Lion King most likely!), however, the sight (and sounds) of their adorable pups and watching the interaction of the mothers nad pups will warm the coldest of hearts and even bring tears of joy to the eyes of softer souls.
Black-backed jackals are still a common resident on Westwood vlei, as well as more frequent sightings in the noth, along Kudu Alley – no jackal pups reported (yet).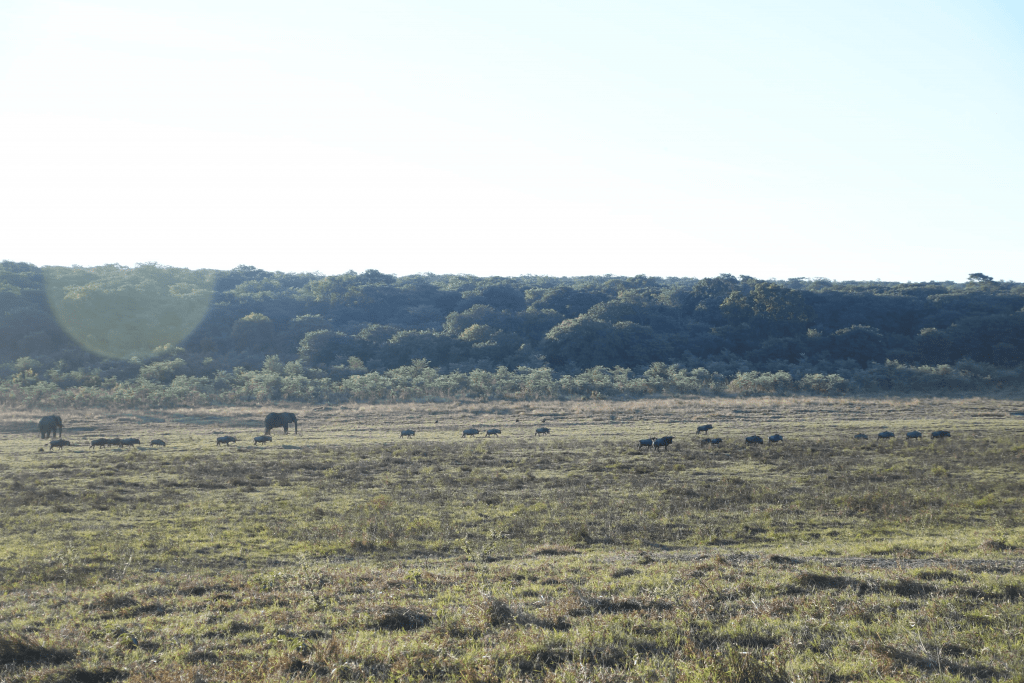 It seems the number of wildebeests on Westwood vlei continues to grow (we've counted more than forty at once!) and they seem to settle even more as each month passes.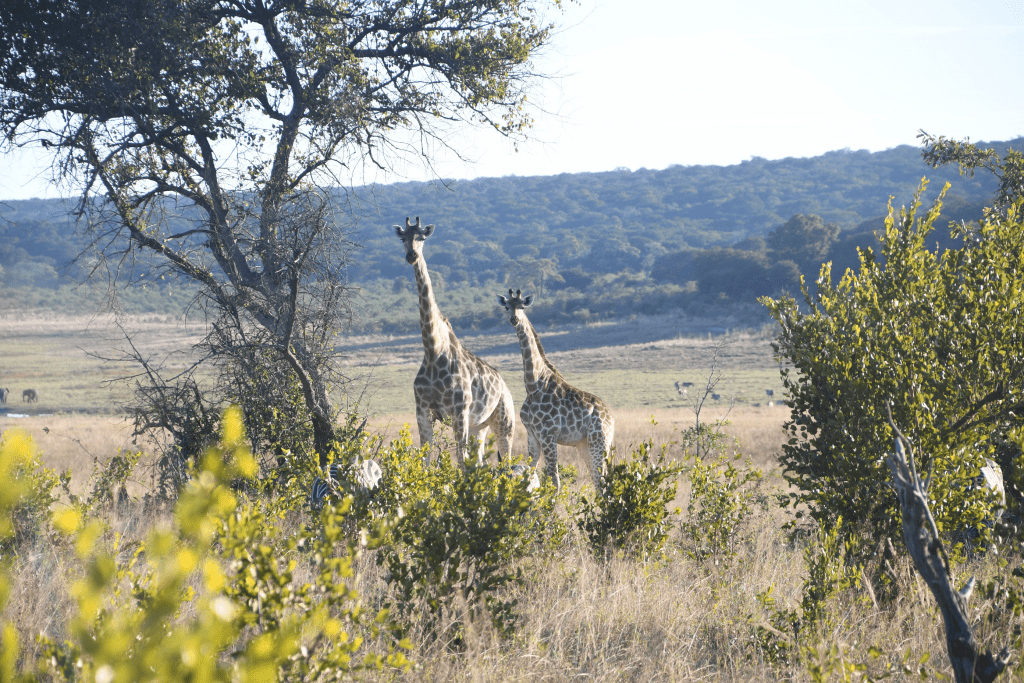 Giraffes continue to impress with their sizable population, and the number of zebras is certainly increasing as we head further into the dry season, the same goes for the kudu – of which reports of breeding and bachelor herds were frequent.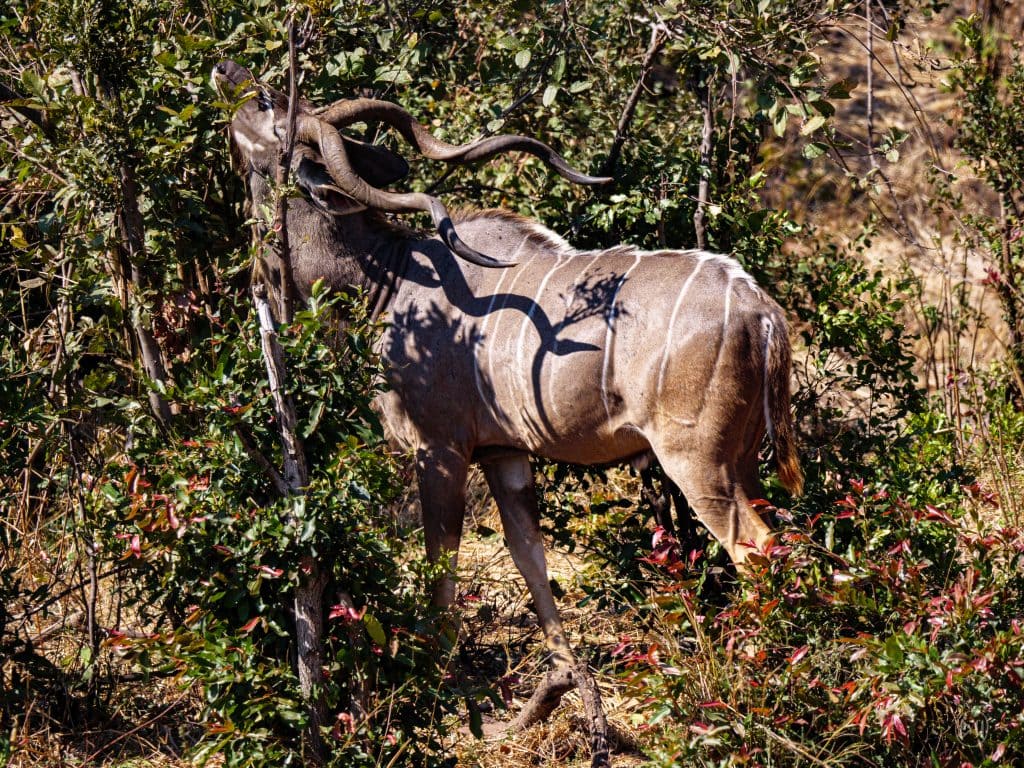 Impala, warthogs and baboons are a common and always delightful sight on game drives across all areas of Matetsi Private Game Reserve. In addition to having fascinating behaviours that can be watched for hours, including an occasion of a whole troop swimming in a natural pool, baboons can also be particularly useful as their alarm calls often alert our guides to a predator presence.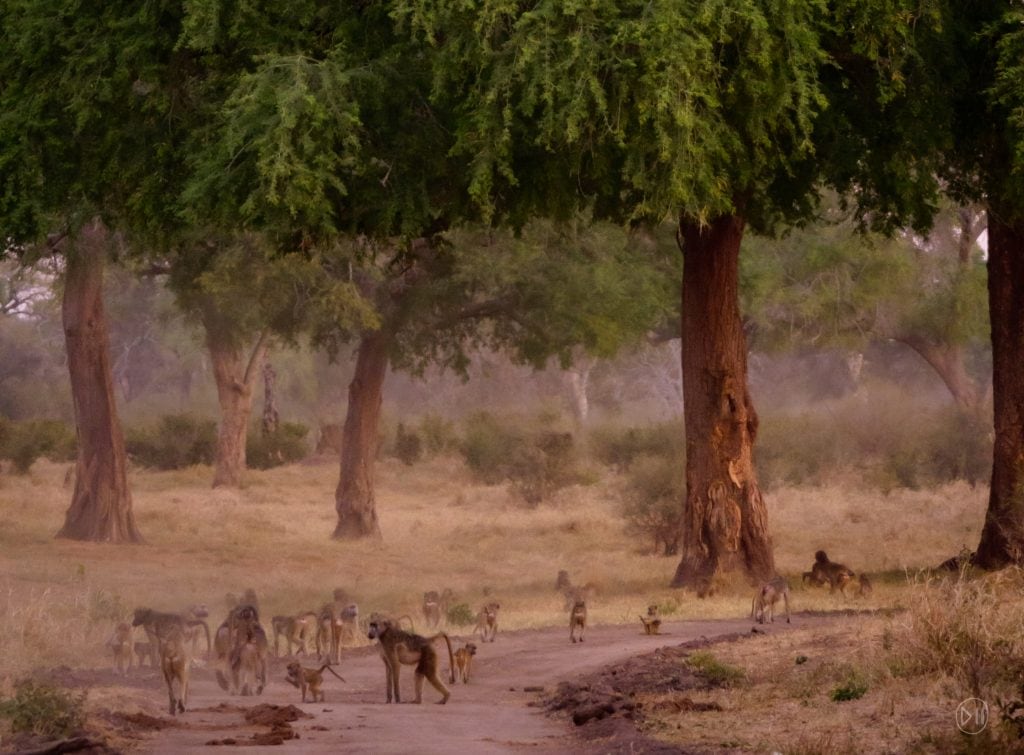 Along the river, hippos are loving the sand banks across from the lodge, and crocodiles can often be seen basking in the area. Water monitors remain active on the banks of the river around the lodge and otters have been seen on a couple of occasions swimming in the shallows by our River House Private Villa and also on the sand banks close to West Camp. As usual, the warthogs and bushbucks are still very much present and relaxed around the lodge – with a few new bushbuck foals leaping around.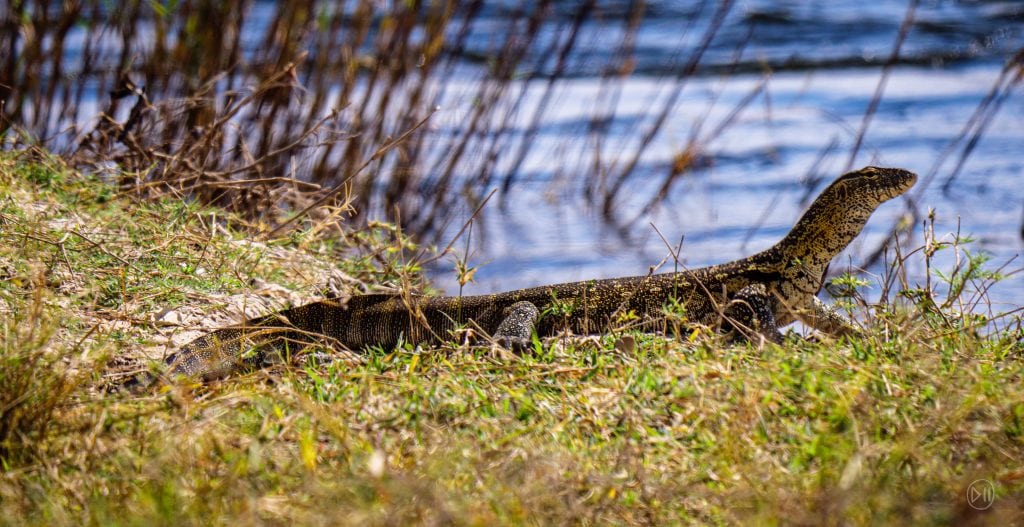 In early May, our guiding team took part in the eBird Global Big Day – for which we did a dedicated blog write-up. The birds listed in the report give an idea of some of the species that call Matetsi Private Game Reserve home at this time of the year but is by no means an exhaustive list.
Other highlights over the last few months included: 12 Kori bustards and 1 Denham's bustard sighted at vlei on one day (02 April), a flock of Abdim's storks on Mpisi West (09 April), Secretarybirds, Verreaux's Giant Eagle Owls, Lizard Buzzards , African Hawk Eagle, Brown Snake Eagles, Saddle-billed stork (at Namakana pan)… The list goes on…
Perhaps the most notable birding moment came on 03 June when a very large flock of Pelicans flew over Namakana!! (For those that are curious, they then turned east at the vlei towards Wenela and Ridge roads – Pelicans are known to reside on the upper Zambezi, but this is certainly not a common sight!)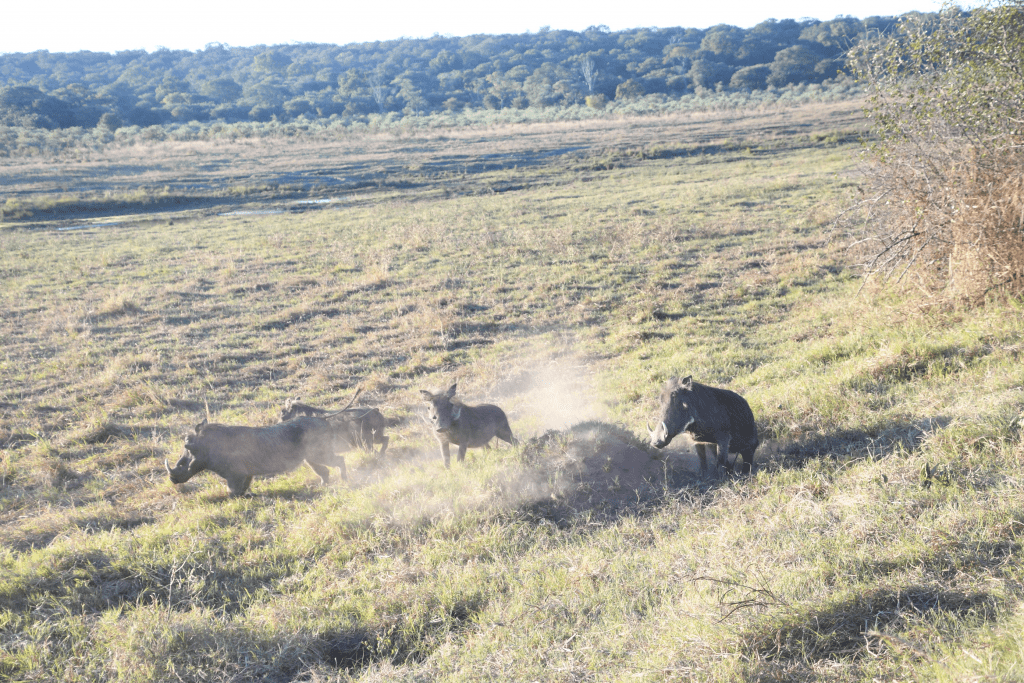 Nocturnal sightings have certainly picked up in the dry winter months, and sightings were reported of Honeybadgers, Africa Wild Cats, Servals, Lesser Galagos (bush babies), Large Spotted Genets, and Porcupine,
Other special sightings (for us) over the last few months included Sable along Twiza as well as one lone male waterbuck and separately a lone female waterbuck at various locations in late April and early May. One sighting was actually close to the helipad by camp (thanks to Givemore for sharing this one!).
We were also delighted to have our first sighting of African Wild Dog in many months – three Wild Dogs were sighted on vlei south on 08 May 2021.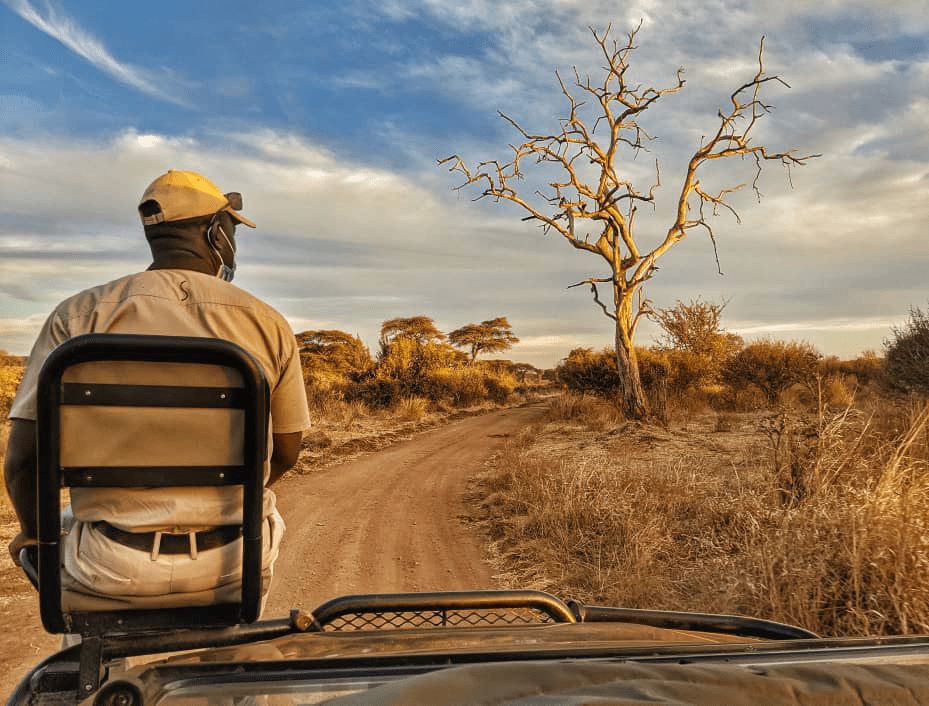 Particular thanks to Ophious, Thabo, Lance, Ophias, Trymore, Mike and Crawford for taking the time to write up the weekly sightings reports and to the whole guiding team for their contributions. Special thanks this time to Kim & Dave and Gary Douglas (of Douglas and Francis Safaris) for sharing photos / video, as well as many Matetsi family members for sharing photos, stories and sightings with us as well, including Charles Gardiner, Sara Ellis and Daniel Hargrove (most of whose images are watermarked bottom right).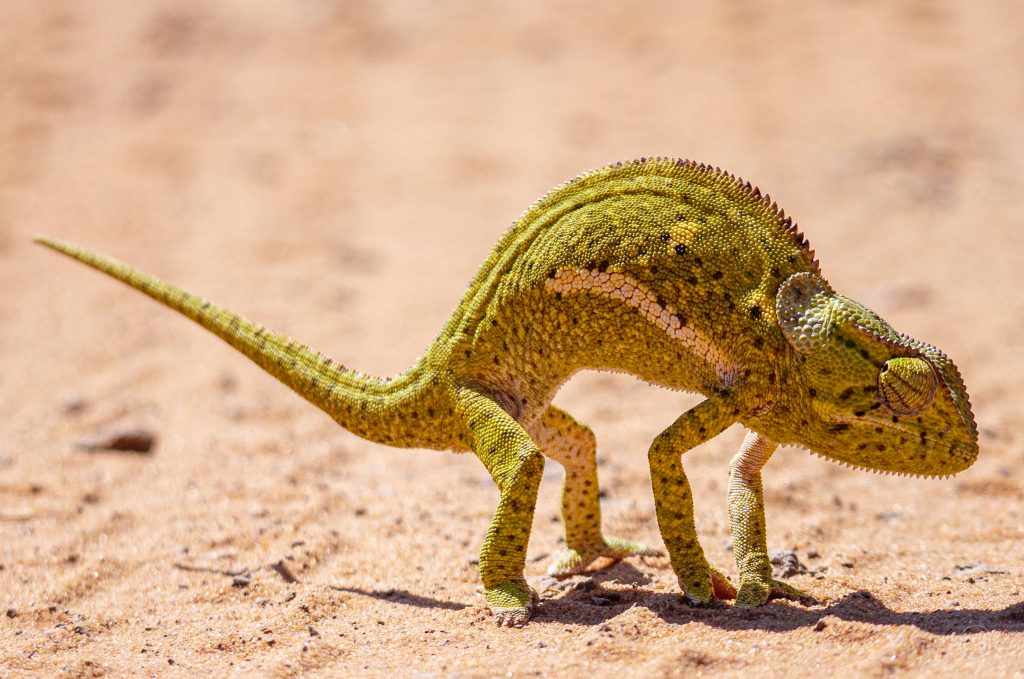 April – June Wildlife Sightings Gallery