We started the year with our wildlife sightings reports as we do NOT mean to go on. Please consider forgiving the "author" for the tardiness, and that to ensure that we have January, February and March covered for this year, we have decided to compile them into one report. Thank you for your patience and understanding. We hope to get back on track from April, and we also hope that before too long you'll be here at Matetsi Private Game Reserve, enjoying these wonderful sightings with us.
"There's no rush in Africa."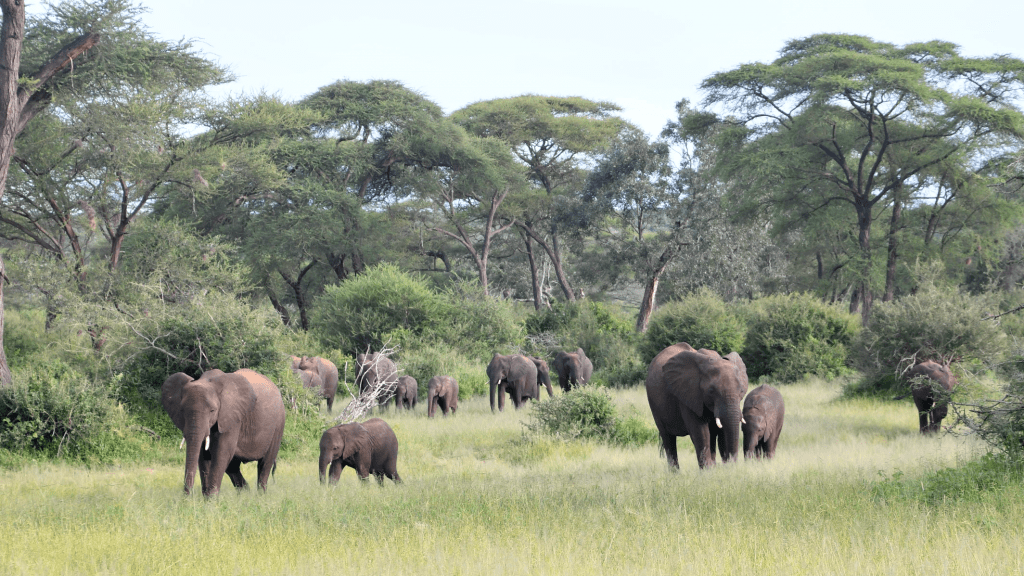 January, February and March saw breeding herds of elephants continuing to thrive on the lush vegetation of the green season. They were seen almost anywhere between the lodge itself and down in the Southern section of the concession, sometimes in herds of more than hundred. A favourite route for several herds seemed to be to make their way up along Kudu Alley, from the forested areas, to the Zambezi river, where they often enjoyed a late afternoon swim.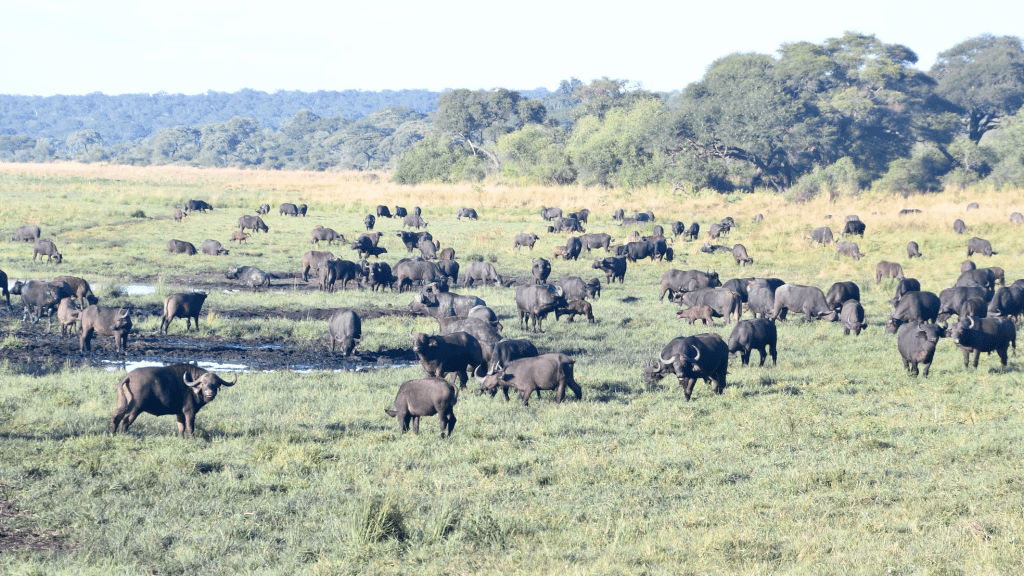 Regular sightings of buffalo were reported, from the more forested areas on the Eastern boundary to the open plains of Westwood vlei, and of course a number of old dugga boys continued to stay close to camp.
Lion sightings were less frequent through the first couple of months of 2021 than they had been in late 2020, with 2 female lionesses being the most active in the area. Lion activity picked up in March, with lions sighted in the north, along Nungu road (where they killed a kudu) and Namakana areas, as well as a mating pair on Westwood vlei, and others sighted as far south as Mabuza vlei. The month of March wrapped up with daily lion sightings and with three lions on an (unsuccessful) impala hunt.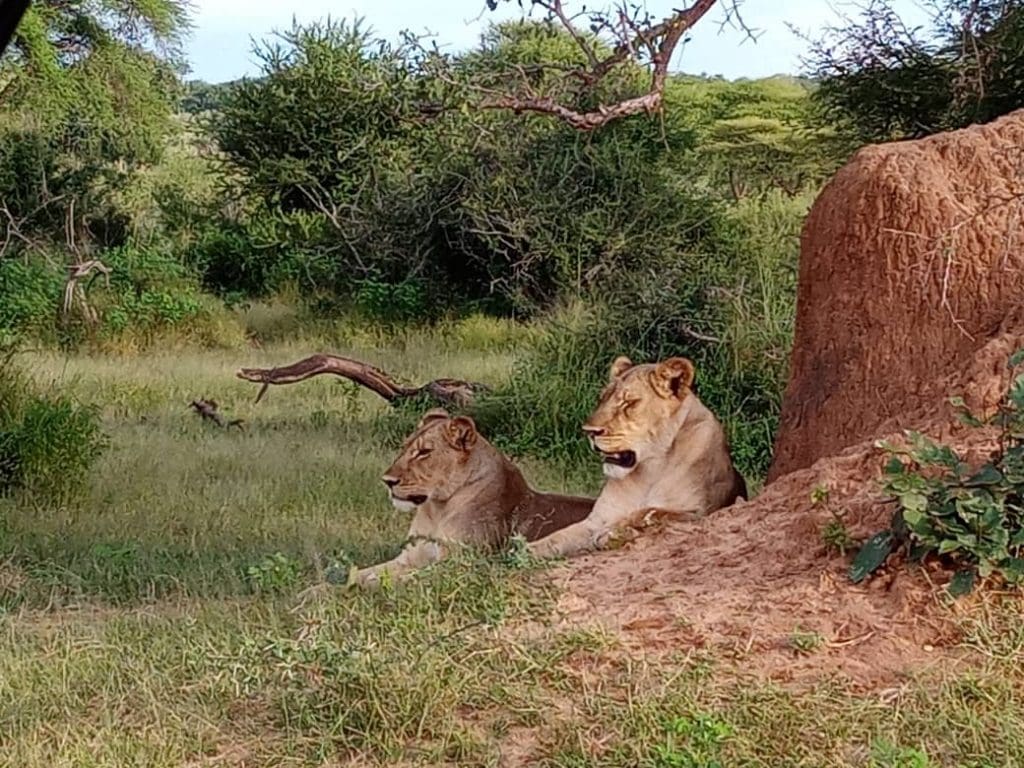 Leopard sightings continued to surprise and delight us with their high frequency throughout January, February and March. With regular sightings of different leopards on Westwood vlei (solitary leopards), along kudu alley (a pair) and close to camp (a mother with two cubs!).
Spotted hyenas and black backed jackals continue to be seen most often in the open vlei systems.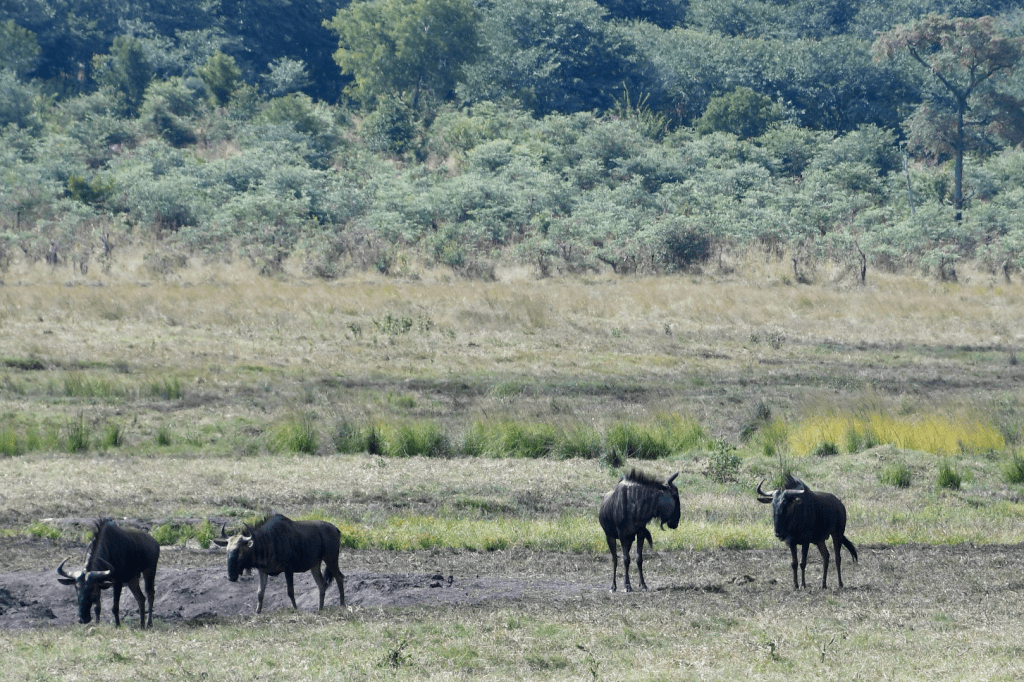 The early months of 2021 also saw the return of the wildebeests to Westwood vlei (they had moved off for a short time). This species becomes more and more relaxed each year – though they are threatened by lions who favour them as prey. They seem comfortable around the giraffes, zebras and kudus that often keep company with them.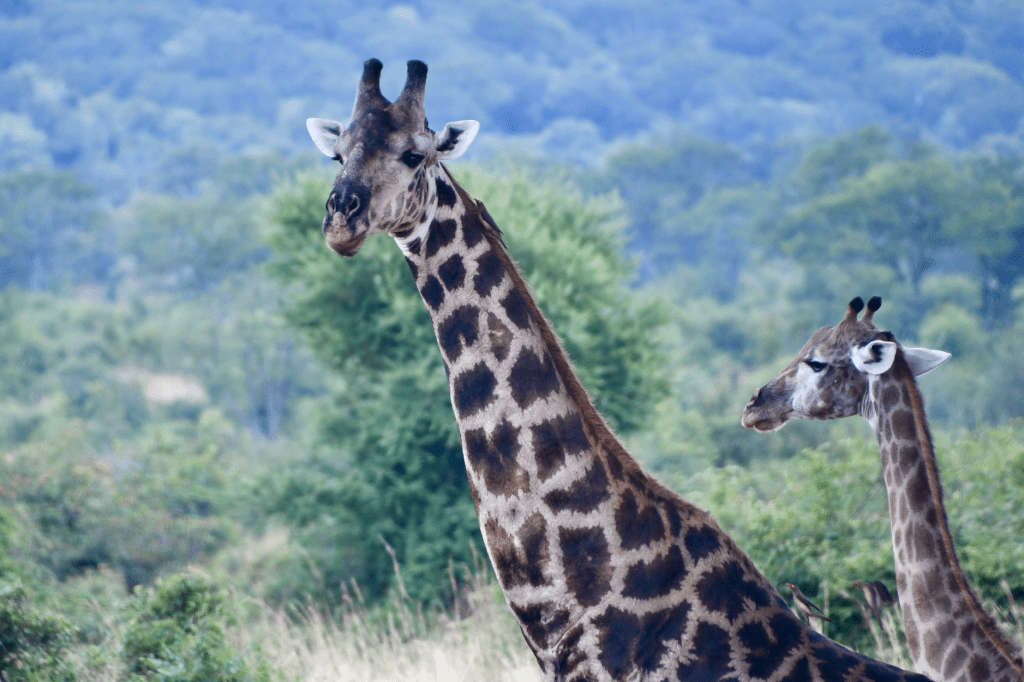 Speaking of giraffe and zebra, they, along with impala, warthogs and baboons, have been in abundance. All species have had a successful breeding season and the "tiny babies" of all shapes and sizes are growing up quickly.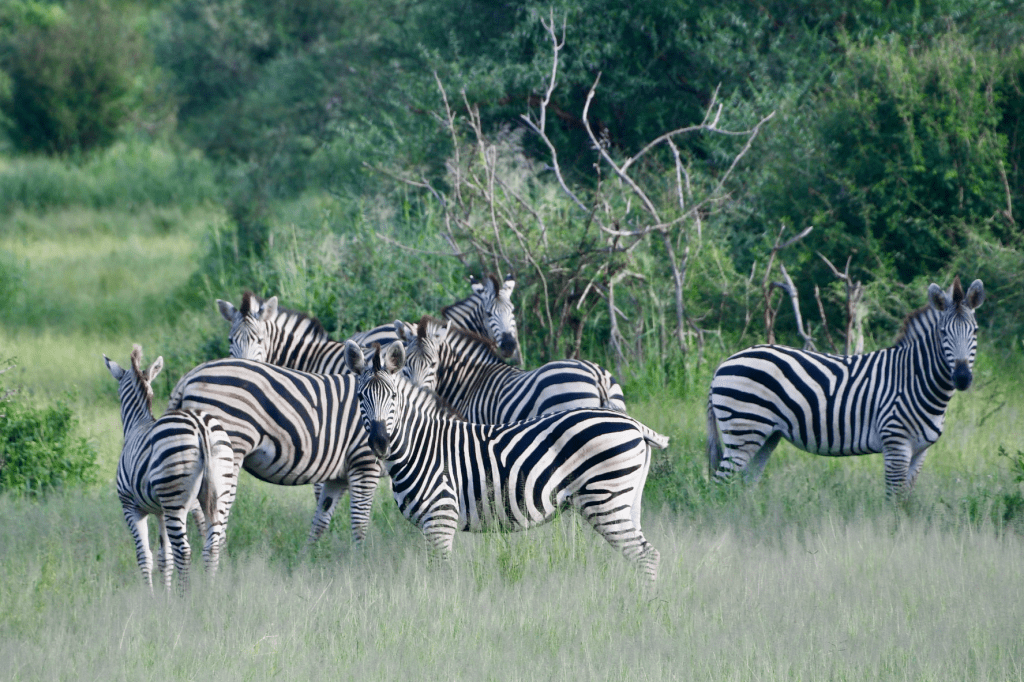 With the rainfall from the season, and the boreholes pumping well, a crocodile happily took up residence at December pan, and another in a natural pan along Kudu alley. Here they took unsuspecting prey, including impala, with less competition than they might have on the Zambezi. Though as the pans naturally begin to dry up, these two will make their way back to the Zambezi river, where this species is more regularly sighted, along with hippos of course.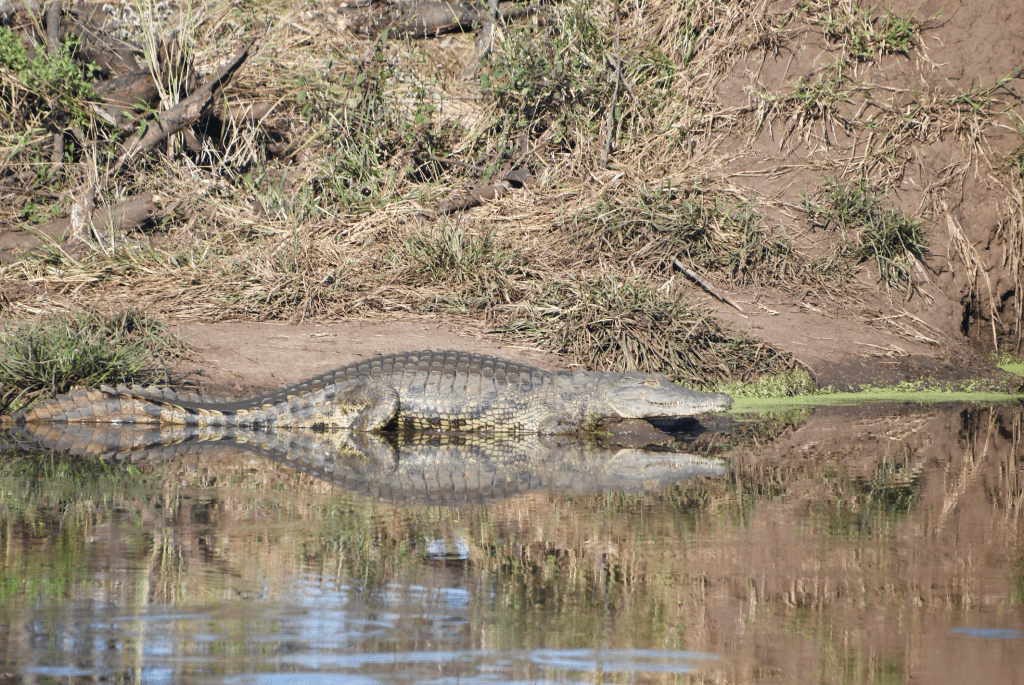 Around the lodge, not a day went by that we didn't see our "permanent residents" – the warthogs and the bushbucks, who enjoy the relative safety from predators that our human presence provides.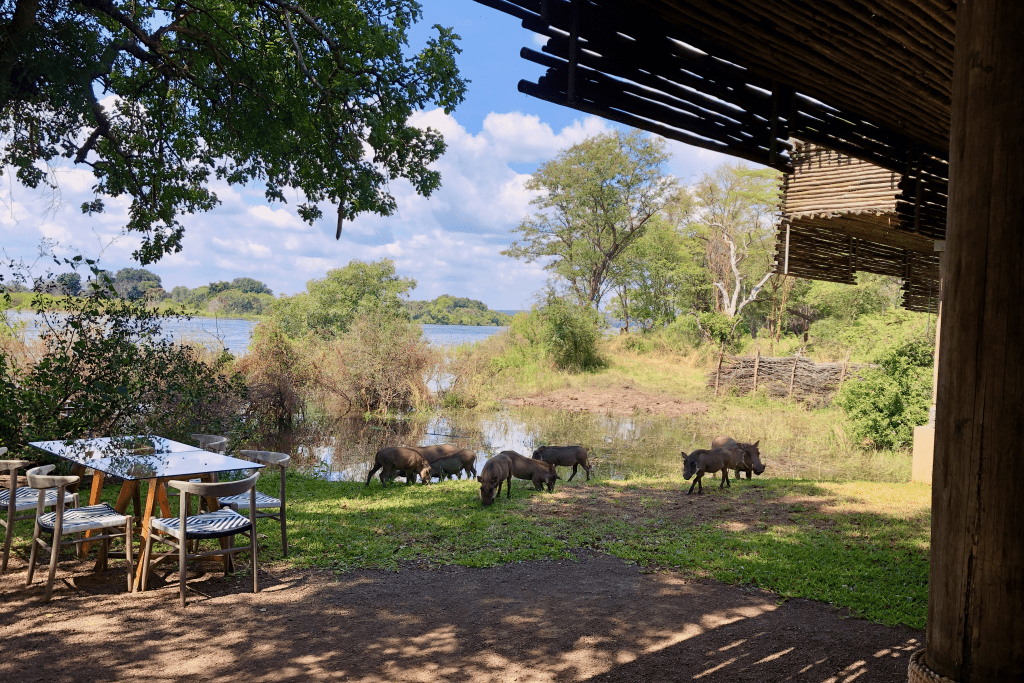 Birding continued to be exceptional throughout the beginning of the year, and we couldn't resist putting together a special Bird Image Gallery (see below). Raptor highlights included the iconic African Fish Eagle, Bateleur, African Hawk Eagle and Wahlberg's Eagle. Denham's bustard and Kori bustard, both Special Protected Species, were sighted in the vlei systems. Temminck's, Three-banded and Bronze-winged courser birds happened to all be sighted on one particular evening. Nocturnal sightings included Verreaux's Giant Eagle Owl, African Scops Owl as well as the Pearl-spotted and African Barred Owlets. And our guiding team was very excited to report the sighting of a white-headed vulture in flight.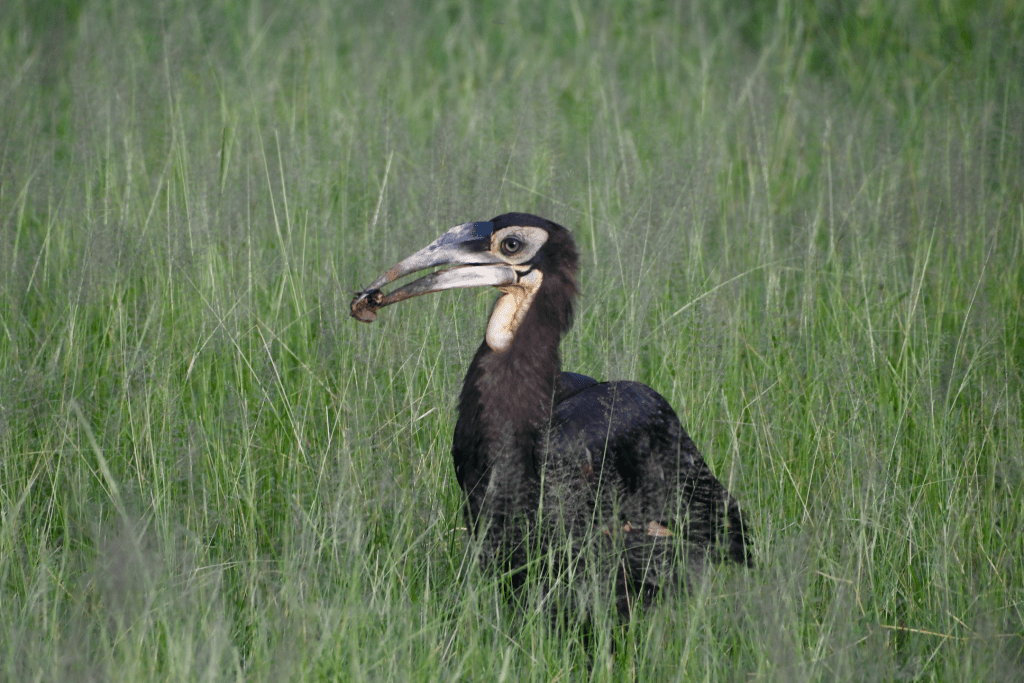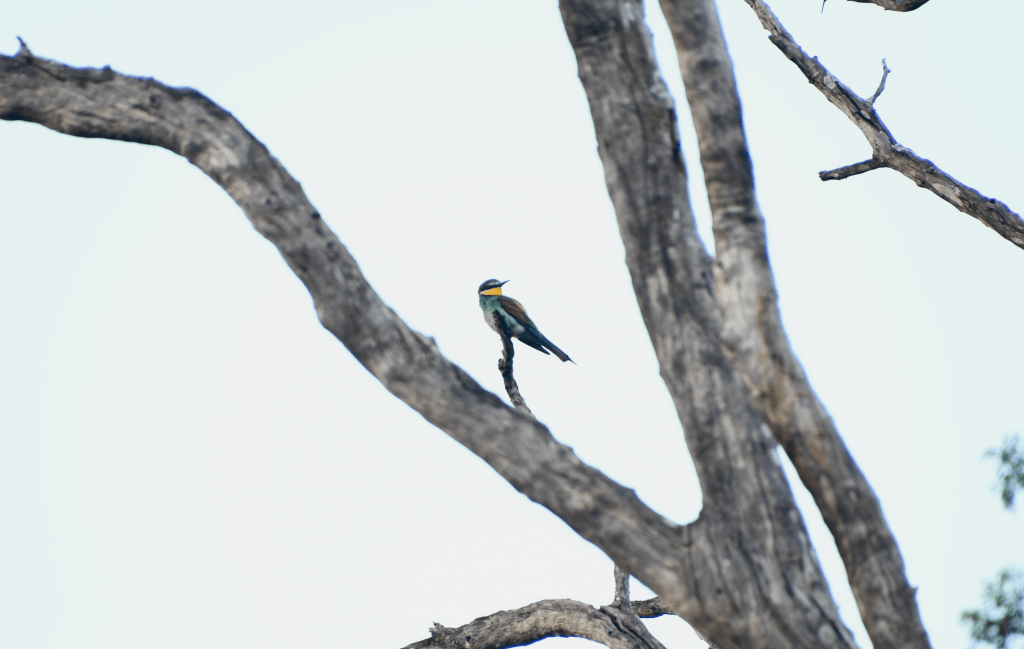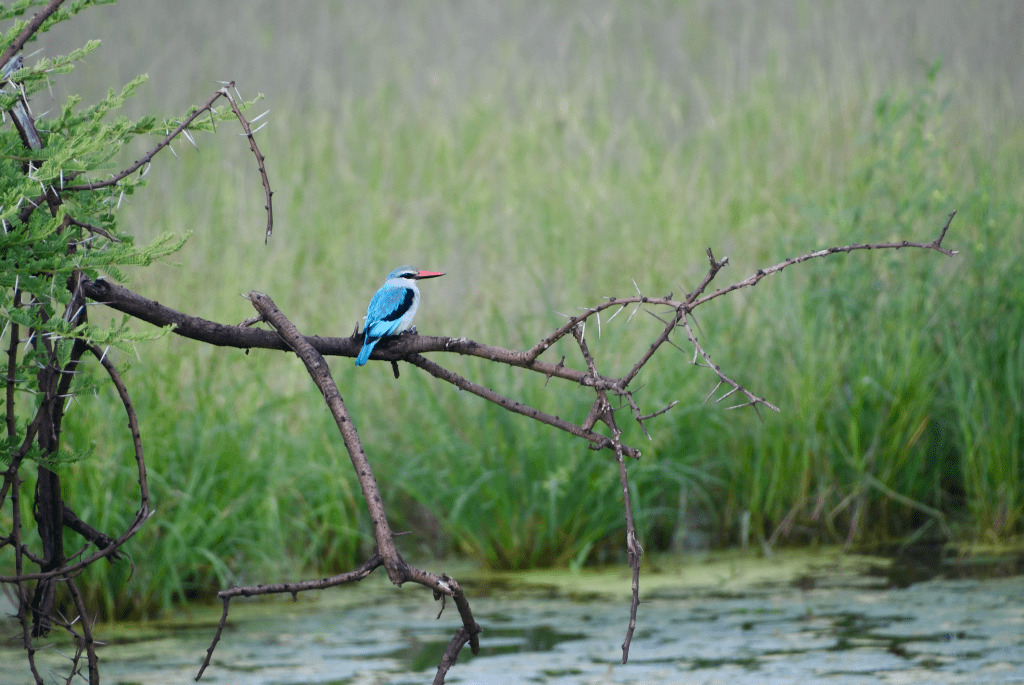 Special sightings over the last few months included Sables at Sable Pan, Eland on the Eastern Boundary, and some of the small antelope, including steenbok and Sharpe's grysbok in various locations. At this time of the year, the bush is filled with all sorts of different butterflies and dragonflies. And of course, we had the nocturnal sightings that included porcupines and bushbabies.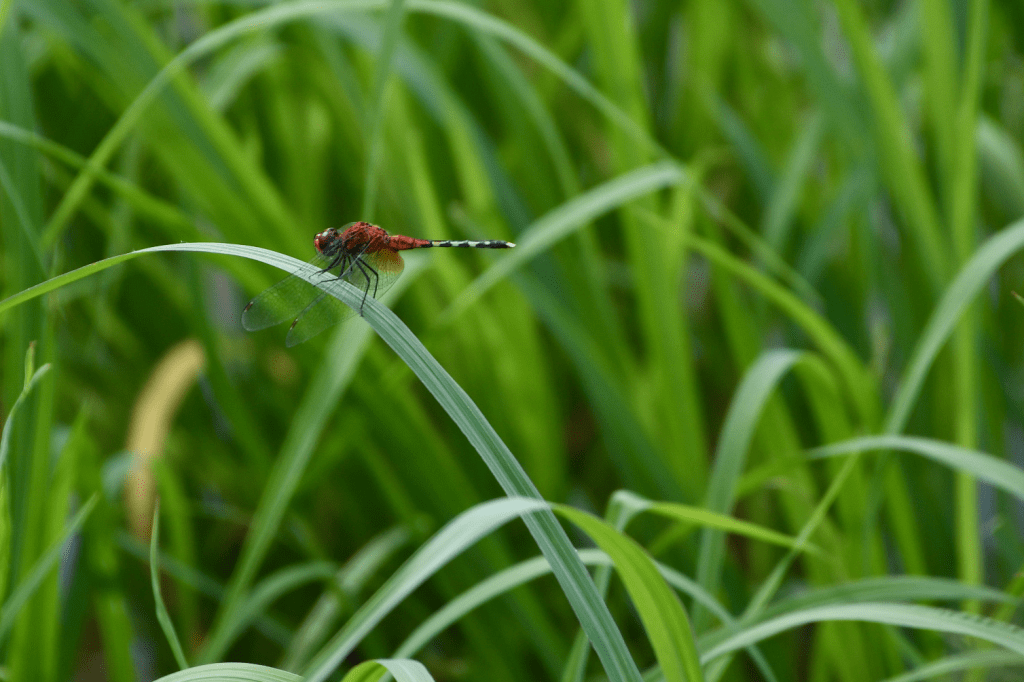 As always, thank you to our team and our guests whose notes and photographs of sightings ensure that we can compile these reports. Particular thanks to David and Mihai for sharing their photos with us, and Chenjerai Katanda for his exceptional image of a leopard in a tree with a kill, included in the gallery here.
January – March Wildlife Sightings Gallery
January – March Bird Sightings Gallery