Sitting down to write this report at the beginning of August, we find winter in its final throes here in Zimbabwe; the days are starting to get just a little bit longer but it remains relatively cool. Mornings can be icy but by late morning, the sun is usually shining brightly and everyone is back to short sleeves until the warm layers come out again at dusk.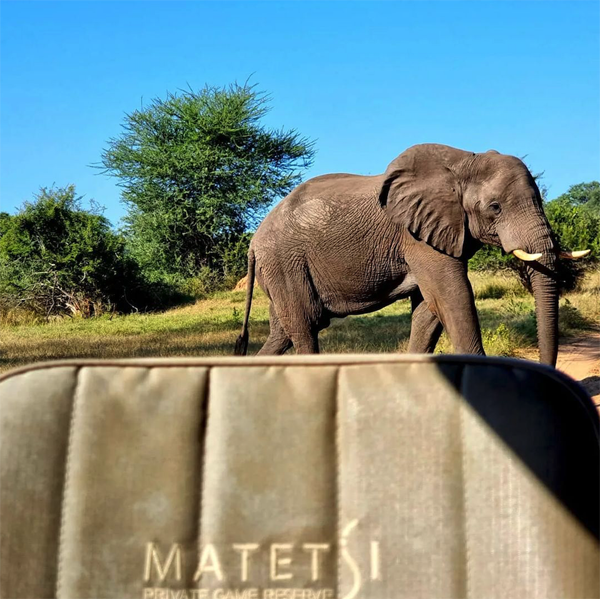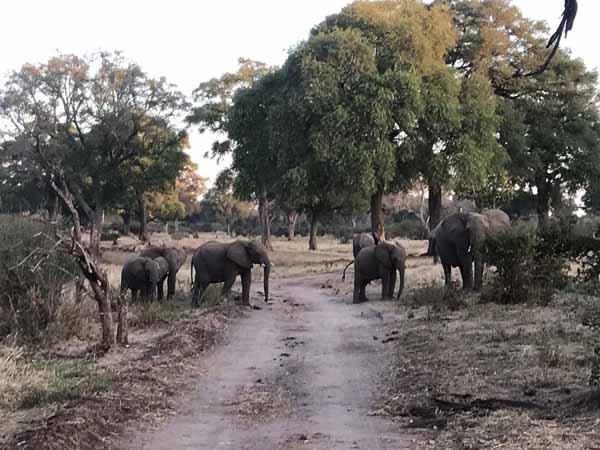 With the rainy season having ended back in March, the landscape is now dry and thirsty. The bush takes on shades of copper, gold and pewter, while the dust in the air creates vivid crimson sunrises and cinnamon sunsets. Wildlife viewing is at an all-time high as the vegetation has thinned out considerably, making for great visibility and action-packed game drives.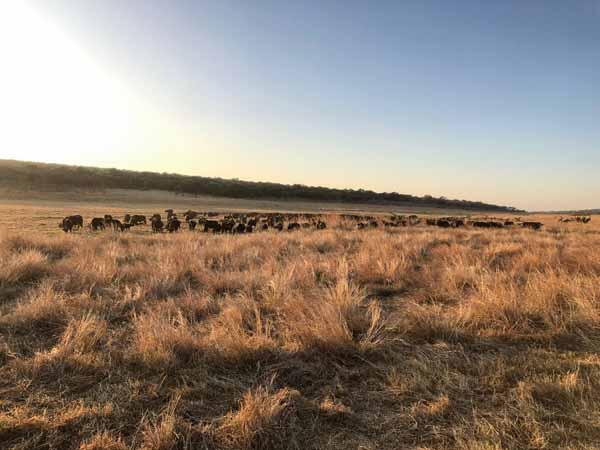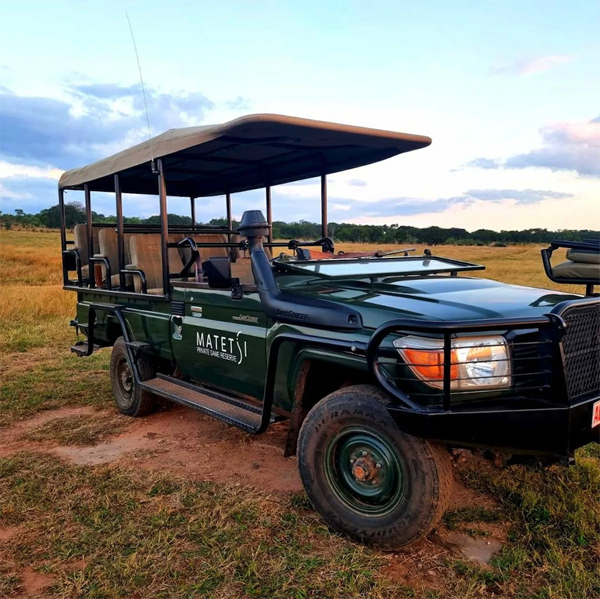 With the seasonal lack of rainfall comes the annual recession of the Zambezi's water levels, and, in turn, those of Victoria Falls. At this point in the year, the Falls are sitting at mid-water with a current flow of 620m3/s and a good spray cloud.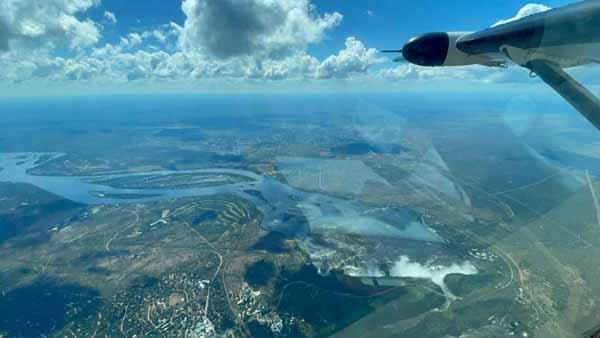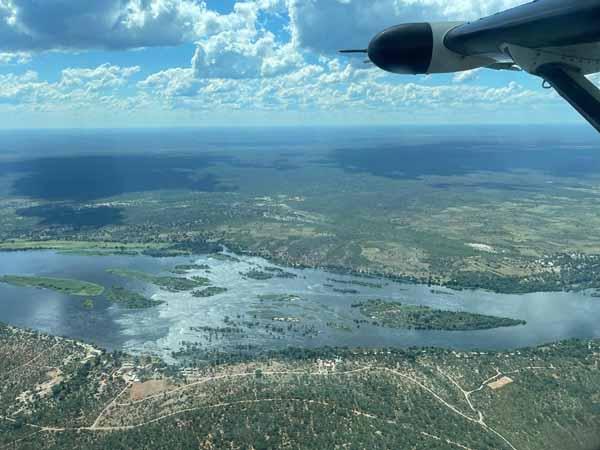 Wildlife Movements & Sightings
The beginning of May – the time of year in the Southern Hemisphere when autumn gives way to winter – saw a remarkable number of lion and leopard sightings on the reserve, as well as a significant amount of mating activity across various species.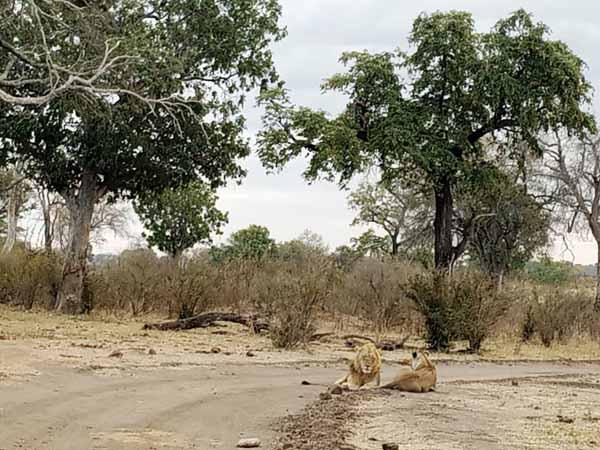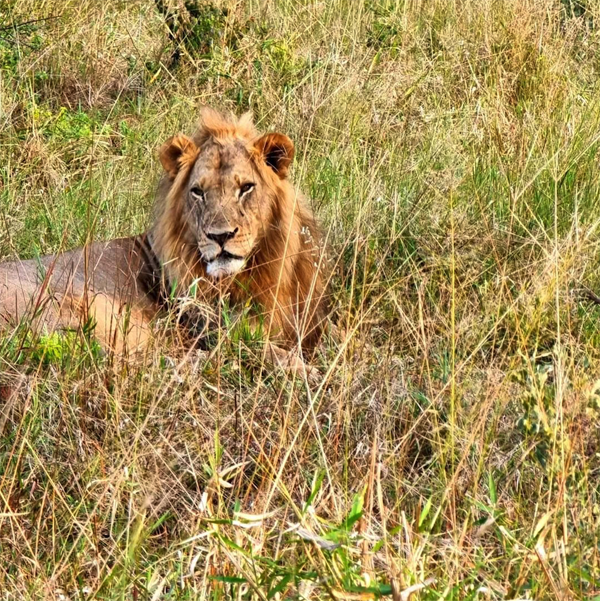 Elephants remain in abundance, with multiple sigthings of different herds and lone bulls recorded daily across Matetsi Private Game Reserve over the three-month period, as do the classic grassland herd species; giraffe, buffalo (in their hundreds!), impala, zebra, wildebeest and kudu. The drier conditions in the area means that wildlife tend to be concentrated around water sources, which is where many of this year's winter sightings have taken place.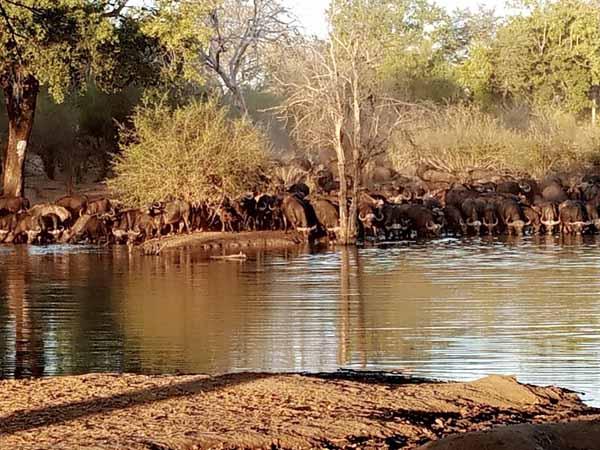 These animals were usually followed closely behind by the apex predator of the African savanna: lions. On average, lions were sighted on over half of the days through our winter months. We take a qualitative rather than quantitative approach to our sightings reports, however, 67 separate lion sightings were noted from May to July at Matetsi Private Game Reserve. Many of these sightings were of our resident pride, consisting of a coalition of three males, three females and three cubs – we believe one of the lionesses is heavily pregnant, so there may be some new additions soon. As a species, lions across Africa have suffered a catastrophic loss of habitat over the past 25 years – more than half of their historic range – so we are delighted to see lions numbers thriving here at Matetsi Private Game Reserve.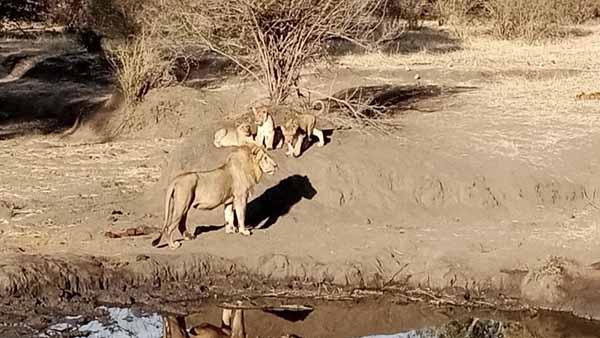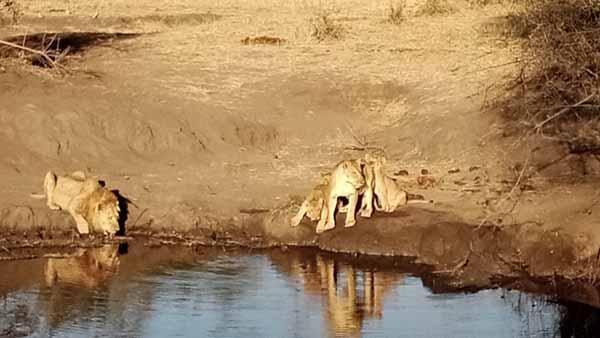 "14 June: Male and female lion with three cubs sighted south of Namaqua watering hole as the stars were coming out and we were driving up from vlei to bush dinner. We had heard the female calling in the distance a little earlier. Cubs had full bellies and were bounding along merrily while mum walked on determinedly with them on one side of the road and the male on the other. At one point, there was a little distance between mum and one cub and the other two cubs, so the cubs all started calling to each other. Such a special sound. They obviously have a strong connection."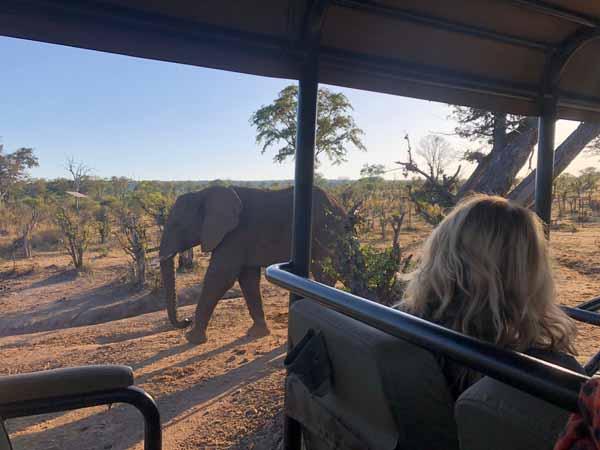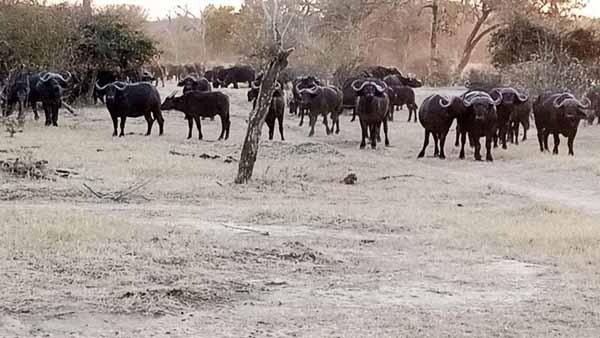 Leopard density is also steadily on the rise, and they continue to become more relaxed – five years ago we would have been lucky to see one or two leopard sightings in a month; now it's more than that in a week. Due to their complex relationships, leopards are notably more elusive when there is a lot of lion activity within an area however, in contrast, both side-striped jackal, black-backed jackel and hyena stay relatively close to the lion activity, waiting for a feast.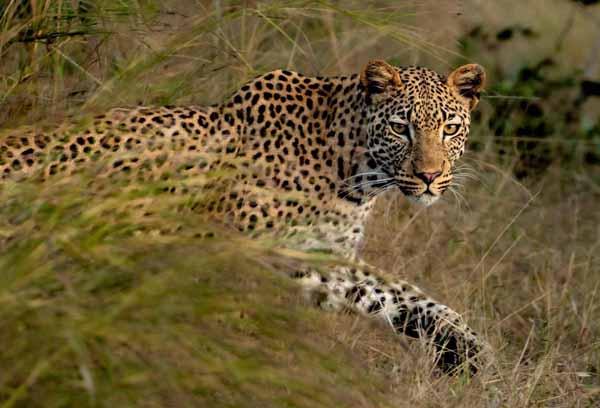 Night drives provided sightings of many nocturnal species, including Sharpe's Grysbok, spring and scrub hares, genets, servals, civet and African wild cats. Our eagle-eyed trackers pointed out a few chameleons too.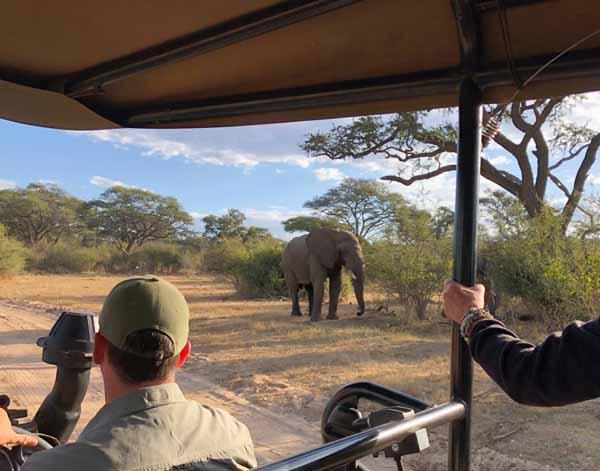 Bird sightings, as always, were interesting and abundant: a pair of Bateleur eagles we identified nesting with their chick on Kudu Alley and provided excellent sightings throughout the autumn-winter season. Other notable or uncommon sightings included Arnot's Chat, good populations of Kori Bustard (the largest flying bird native to Africa), Secretarybirds, numerous Southern Ground Hornbill (classified as vulnerable to extinction by the IUCN), various species of Vulture, the iconic African Fish Fagle calling close to the lodge, Verreaux's Eagle Owl, Racket-tailed Roller and White-breasted Cuckooshrike. Africa Skimmers, an intra-African migrant, can also be seen nesting on sand banks in the middle of the Zambezi River.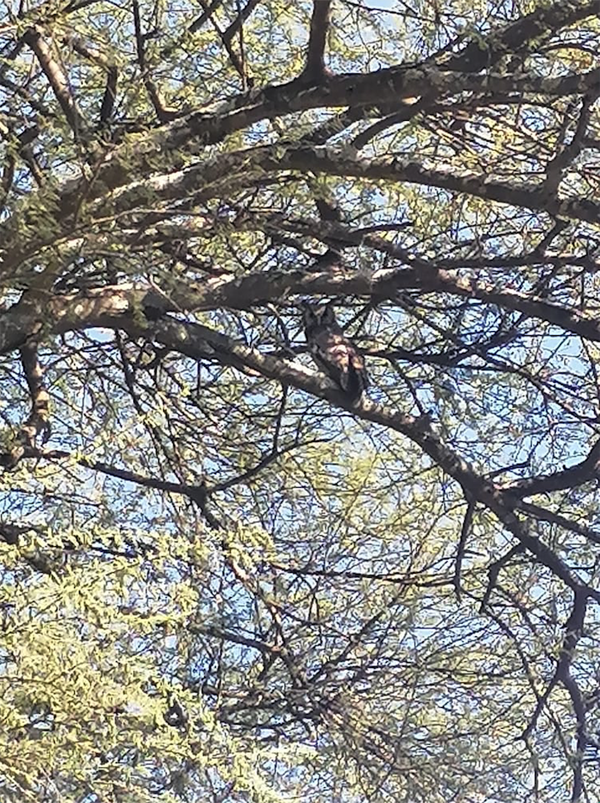 Also along and in the river, sightings of crocodiles and hippos are frequent, with the latter coming out to feed on fresh grass (sometimes right next to the lodge) in the evenings.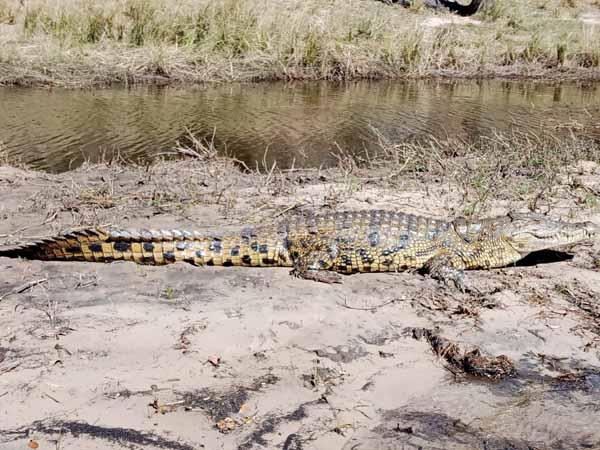 Around the lodge we continued to see very relaxed wartogs and habituated bushbuck (both males, females and young) as well as the occasional vervet monkey, baboons and small herds of elephants.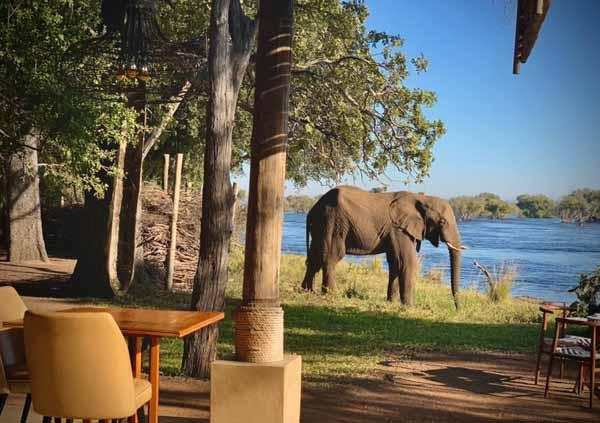 Notable Sightings
Wild dogs (endangered)
Aardwolf (on a number of occasions)
Herds of Sable, Roan and Eland
Bat-eared fox
Waterbuck – a species which had become extirpated on the reserve due to poaching (their population as not naturally regenerated and so we are doing a waterbuck translocation project)
Hyena carcass at Namaqua Pan having been killed by two male lions – two species that are traditionally mortal enemies. Interestingly, the carcass remained untouched by scavengers for some time.
A journey of 17 giraffes – a very significant number to see moving together. The giraffe population at Matetsi Private Game Reserve is remarkable.
Large troops of baboons – a guest favourite!
Leopard hunting a furious honey badger who dealt a blow to the big cat's paw, effectively putting an end to the hunt.
Hyenas denning a few kilometres away from the lodge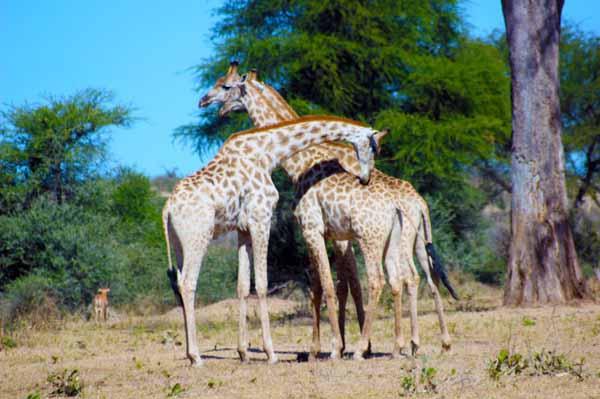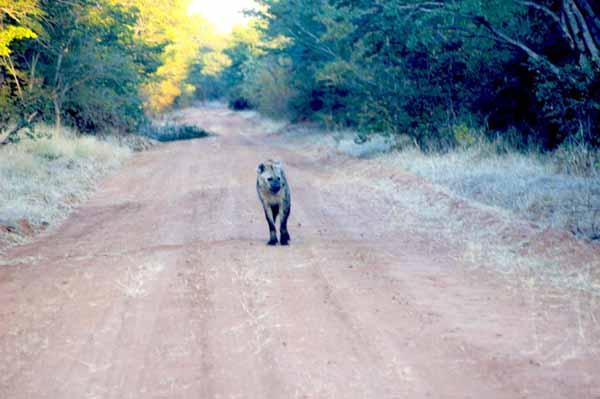 Conservation Update
Now a year old, our 50-strong team of specialist anti-poaching scouts, Amaganyane – the "Wild Dogs" – has seen remarkable success so far. Having laid the ground work during their first six months of operation, the second half of the year to July 2022 saw a dramatic decline in poaching incidents and illegal hunting and fishing. Matetsi Private Game Reserve is now in the position to take on a number of ambitious new conservation projects, including the translocation of species which are currently locally extinct.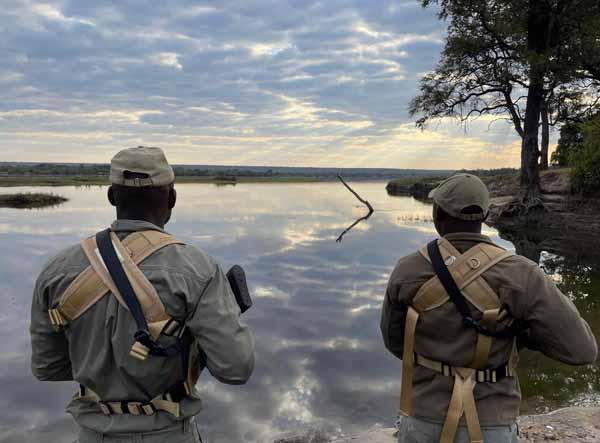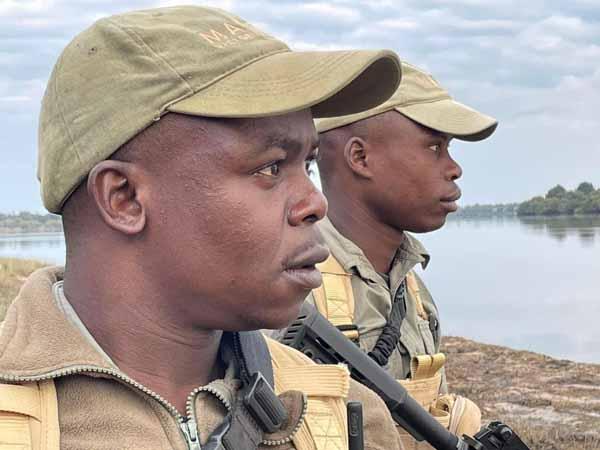 We've recently put together a video on our anti-poaching unit, in which our Conservation Manager, Brian Gurney, updates us on the achievements of the team to date.
Guest Testimonial
"Matetsi is truly a magical place – we so enjoyed every minute of our stay. ALL of the staff were exceptional and truly support each other as a family… [The] trip of a lifetime! We thoroughly enjoyed Matetsi!" – Joan K from Los Angeles, California, June 2022