Earlier this week, our phones were abuzz with news of an extremely special sighting: three new lion cubs had been spotted with the rest of the resident pride!
Safari guide, Bryan Mpuche, was able to capture these wonderful photos of the new additions and told us more about the sighting:
"For almost a month I have suspected that one of the females was lactating. As an altricial species, young are concealed by their mothers for the first few months of life, so we patiently awaited their first public outing.
Today the news arrived: they had been sighted at Namaqua Pan! With my colleague Bongani monitoring their movements in the bush, I hurried to alert my guests and we began the 20-minute drive to the waterhole.
Upon our arrival, we soon identified three cubs, which we estimate to be three months old, playing in the grass and taking turns to feed. My guests were filled with joy at the sighting, as was I!"
Please note: Our experienced guides are highly trained and, as a matter of policy, keep a safe and respectful distance from all wildlife but especially young animals. The cubs are expected to grow more accustomed to the presence of the vehicles which allows for excellent sightings that do not inhibit their natural behaviour.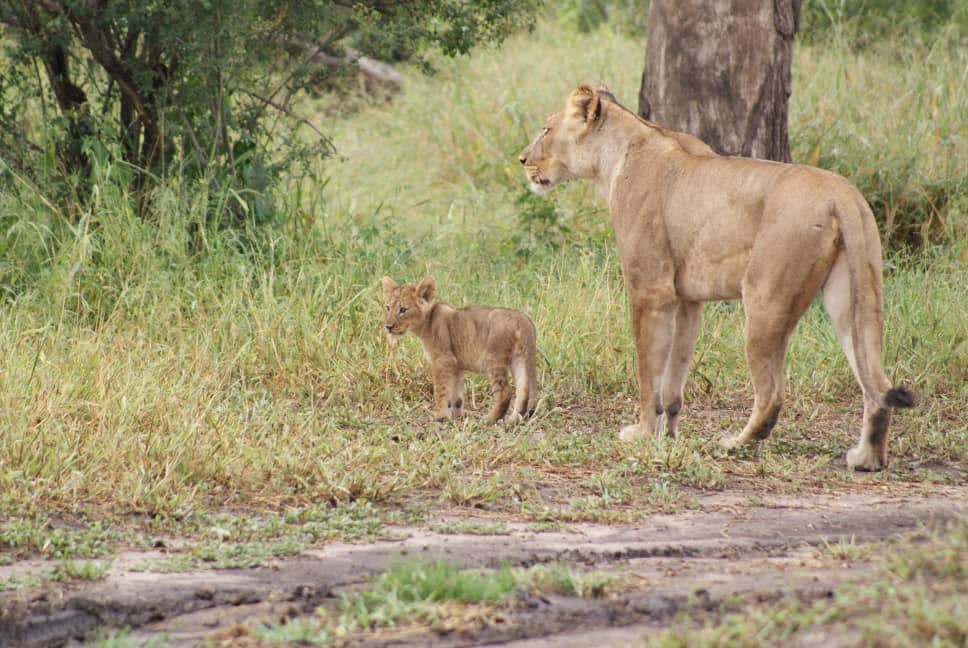 To put the sighting in context, Bryan added the following to his sighting write up:
Matetsi Private Game Reserve is situated 35 km from the spectacular Victoria Falls. The concession is 55,000 hectares of pristine wilderness, well known for its majestic trees, prolific birding, and all sorts of wildlife. It's a vast land with abundant game and 15 km of Zambezi river frontage, we also have waterholes so water is always available for the wildlife. The guides have unlimited opportunities to showcase guiding skills and offer guests the safari experience of a lifetime. The reserve is full of astonishments.

"I'm very excited that our pride has brought us new members of the family. Matetsi Magic.
Your bush loving guide."
Bryan Mpuche.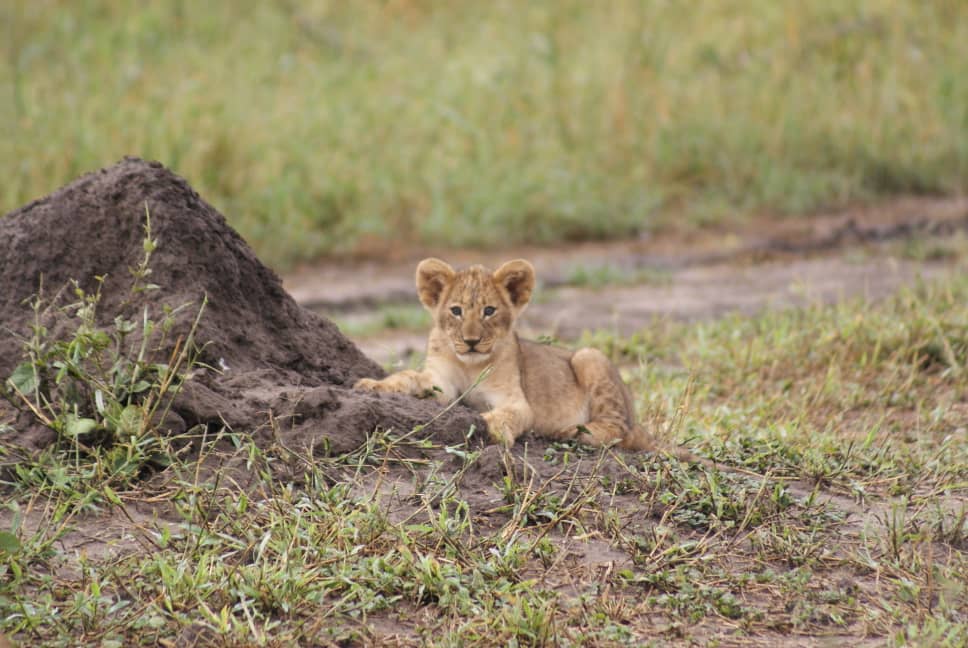 Lion cubs gallery
All photos for this blog article and in the gallery were taken by Bryan himself. Many thanks for sharing these with us, Bryan!