We are delighted to advise that thanks to the hard work and dedication of our wonderful team, we have received the Tripadvisor Travellers' Choice Award 2022.
Reviews from millions of Tripadvisor travellers place Matetsi Victoria Falls in the top 10% worldwide.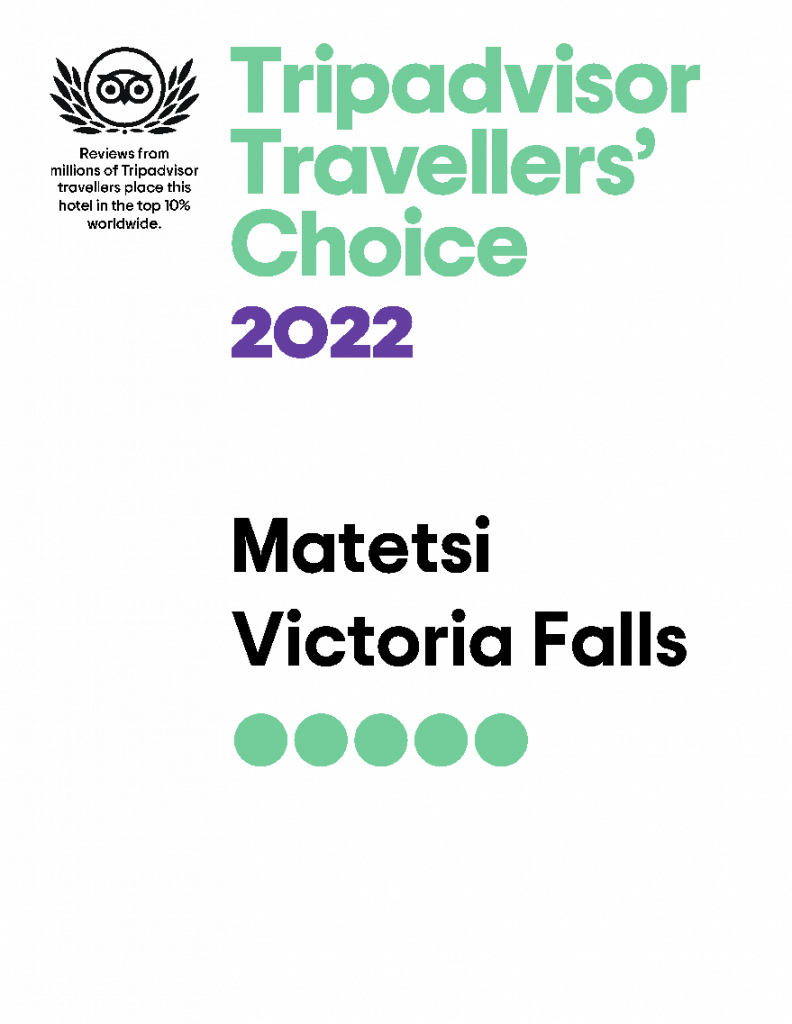 If you'd like to share your Matetsi Magic experience on Tripadvisor, please CLICK HERE.