Since its opening in 2016, family-owned and independently run Matetsi Victoria Falls has shaken up the luxury lodge scene in Southern Africa. One of the renowned features of the lodge is its truly unique wine cellar, the concept of which is intricately linked to the family-owners themselves.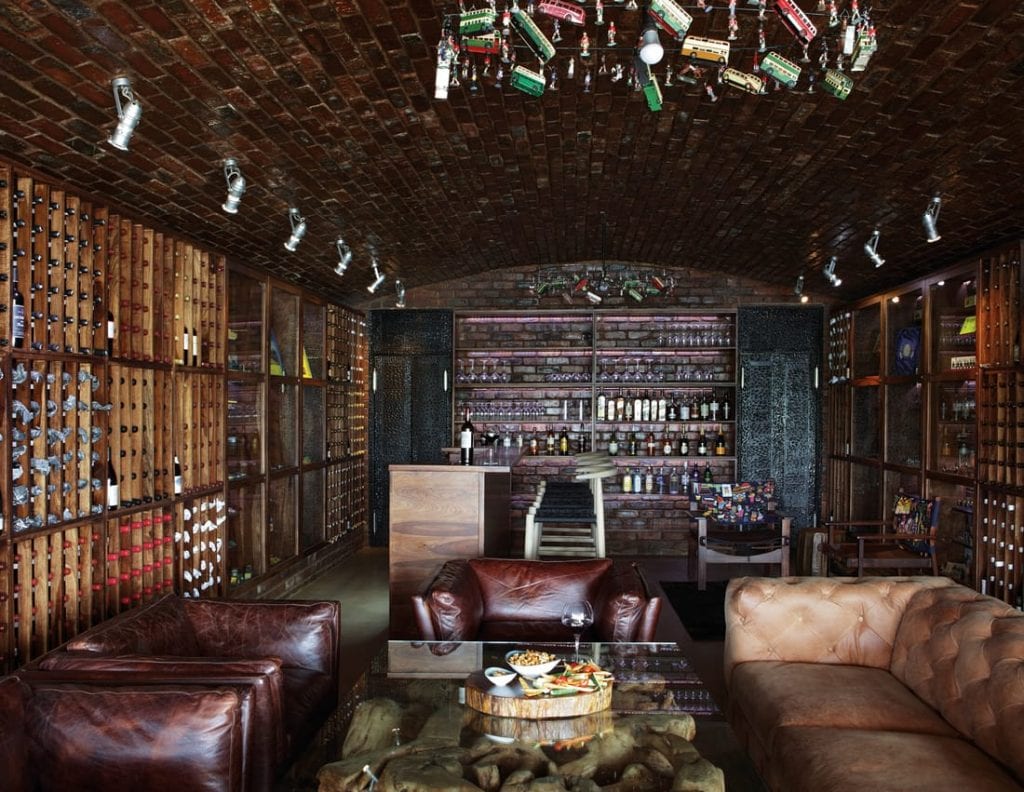 A Collector's Paradise
Someone once said "all great lodges have a wine cellar", but the family-owners are not known to do things by halves, and so the wine cellar is not simply there to tick a box, it's an exceptional creative space that houses some very special collections that can be enjoyed by guests during their stay at Matetsi Victoria Falls.
Design Concept
The owners' vision for the wine cellar was of a fun and functional space. The vaulted brick ceiling and wooden wine racks being inspired by the wine cellar at their personal residence. The owners' have also chosen to share their personal collection of Toy Soldiers and Dinky Cars with their guests, and these are housed in glass cabinets along-side the collection of wine.
Design Details
Local Zimbabwean architectural designer, Kerry Van Leenhoff of Form Studio Design, has brilliantly tied everything together with a combination of classic and interesting design features, including a large baobab root table surrounded by comfortable leather sofa and chairs, and custom-made camp chairs by Nigel Joscelyne, with worn leather seats and fabric backs embroidered with scenes of village life. The quirky chandeliers with hanging toy soldiers and dinky cars complete the masterpiece.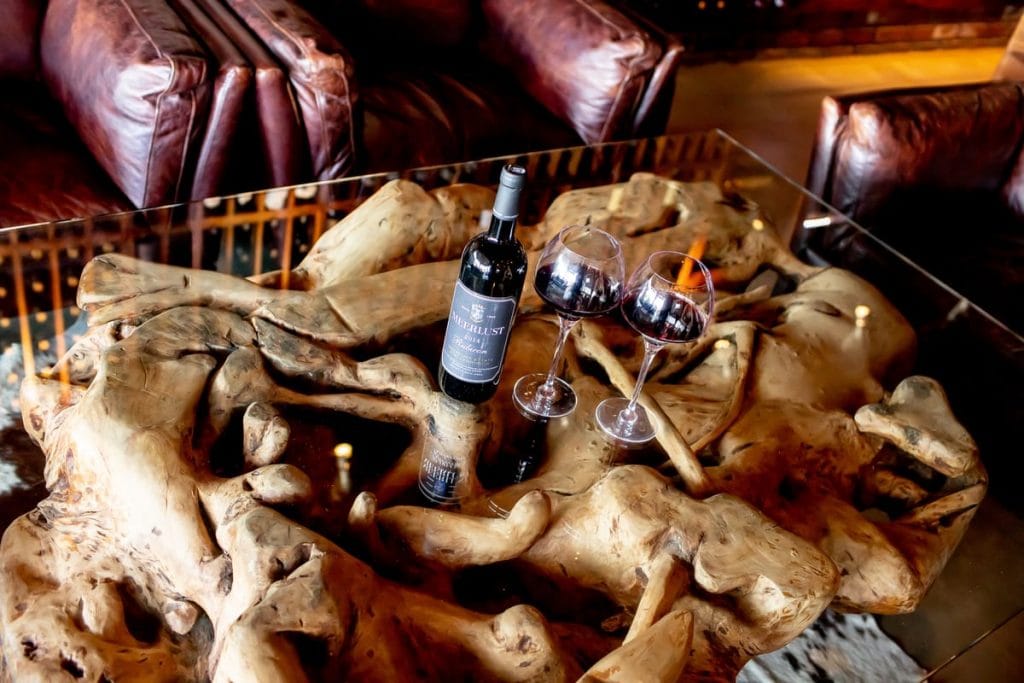 The Finest Wines from Southern Africa
Dave Slater, a close relative of the family who is based in Cape Town (the heart of the South African wine scene), and has a passion for wine, was tasked with selecting "the finest wines" from Southern Africa to be showcased in the Matetsi Victoria Falls cellar, which can hold 3,000 bottles of wine. Dave, being an engineer by training, decided the term "finest" was rather vague, and so decided on set selection criteria, specifically that the wines must either be "Iconic" or "Interesting". And so, the owners' collection of "Interesting and Iconic wines of Southern Africa" was born.
The House Selection
With the cellar master's close relationship to the family, he has been able to ensure that the 15+ house wines (white, red, rosé and sparkling) offered at Matetsi Victoria Falls are all wines that the family owners' themselves enjoy and would offer to guests in their own home.
Shannon Sanctuary Peak Sauvignon Blanc, Waterford Rose-Mary, Tokara Shiraz and Graham Beck Brut Sparkling being personal favourites of each of the family members.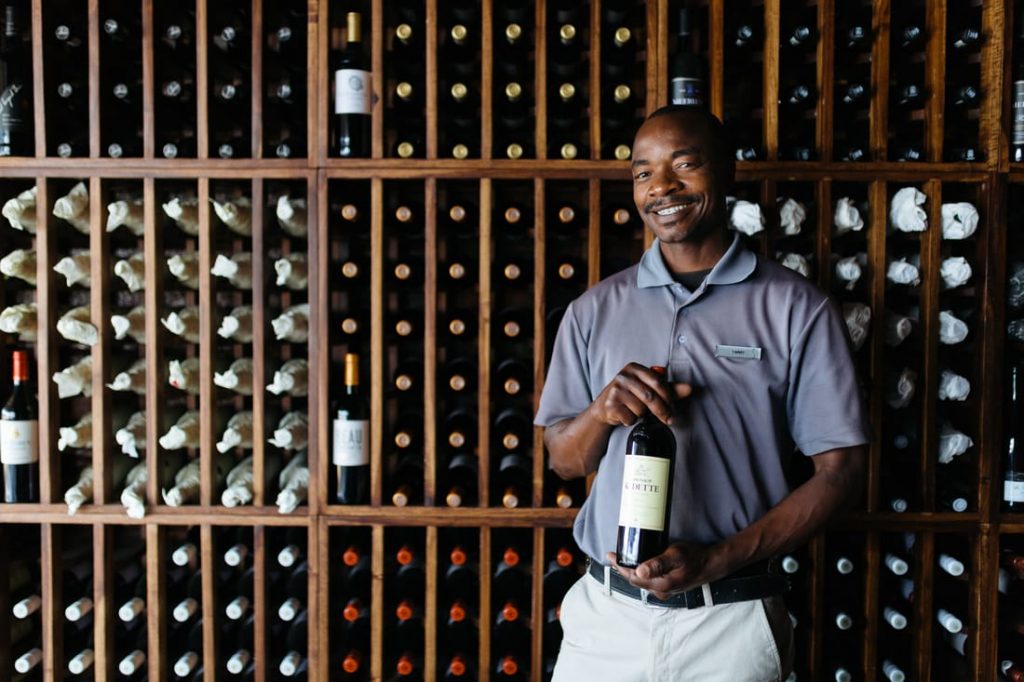 Interesting & Iconic
The difference between "Iconic" and "Interesting" is most simply expressed by the sounds emitting from a wine connoisseur as they browse the selection in the wine cellar, a confident "hmm" for each iconic wine, an emphatic "ooo" for an interesting wine.
The Iconic wines speak for themselves. Hamilton Russel Vineyards, the wine list offers both the Chardonnay and the Pinot Noir. De Toren Fusion V. Meerlust Rubicon. Klein Constantia Vin de Constance. The list goes on…
As for the Interesting wines, some of them are single production and will (probably) never be repeated, others will perhaps one day be referred to as iconic in their own right. All have unique stories behind them, here we share just a few.
Botanica Mary Delany Collection Chenin Blanc: female winemaker Ginny Povall left her life in the USA and moved to South Africa to produce wine. A book could (should) be written on her, an essay just on her Chenin Blanc, but let's just say she has taken an out-of-fashion grape and produced nothing short of excellence.
Bein Merlot: Swiss veterinarians and oenologists Luca and Ingrid Bein have a tiny 2.2 hectare vineyard planted with Merlot grapes where they perform precision viticulture and winemaking to bring this carefully crafted wine to the market.
Paul Cluver Gewürztraminer: a family owned and operated estate and wine cellar involving four of Paul and Songvei's five children produce this German varietal on their large farm in the Elgin valley.
Luddite Shiraz: Fast becoming an iconic South African shiraz, this Verburg family made wine – wife Penny in the vineyard, husband Niels and daughter Alice in the cellar – is made with the passion that saw the Verburgs gathering experience in Australia, France, New Zealand and Chile before buying their own Bot River property.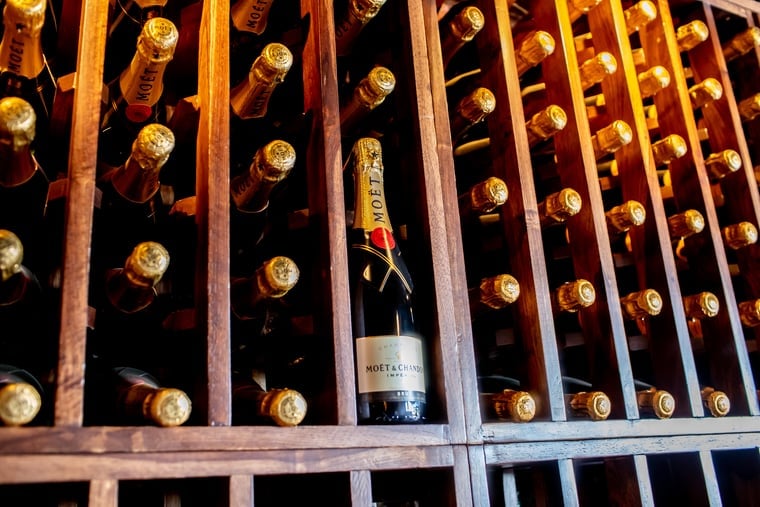 French Champagne, Whisky, Cigars and a View
No wine cellar is complete without these essentials, and the owners have chosen two classic French Champagnes, an extensive range of blend and malt whisky, and a selection of cigars to complement the offering.
As for the view, the wine cellar sits on the banks of the Zambezi River, and it's not uncommon for guests to spot hippos passing by while enjoying a tipple from its very special collection. The cellar offers itself as an ideal setting for a relaxed tapas style lunch, or sundowners with canapes perhaps followed by an al fresco dinner on the terrace prepared by Matetsi's exceptional chefs.
What to look out for on your next visit?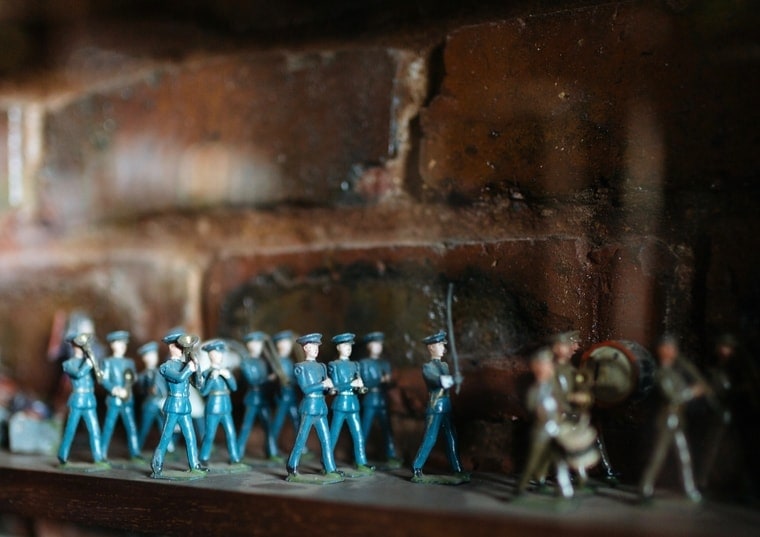 We may not all be avid collectors or have any knowledge of the significance of the Toy Soldiers and Dinky Cars collection, however, if one takes the time to browse through, there is almost certainly at least one piece that will resonate with them.
Whether it's a dinky car that they played with as a child, or the QEII Coronation set reminding them of a significant date in British history, or simply the toy models of elephant and lion that they might have seen while out on safari on Matetsi Private Game Reserve earlier that day.
What to look out for in years to come?
Vertical tastings. Each year as guests enjoy the wines from the wine cellar, new vintages are introduced. And so, in time this wine cellar will hold a range of vintages of some of the most iconic wines in Southern Africa. Definitely something to keep an eye on.
Matetsi Victoria Falls video includes a short clip from the wine cellar and gives a glimpse of what makes Matetsi Magic.