In June 2022, Matetsi Victoria Falls reached its' biggest singular conservation achievement with the translocation of fourteen waterbuck from the Hwange National Park to their new home, Matetsi Private Game Reserve.

The waterbuck were generously donated by the Zimbabwe National Parks and Wildlife Management
Ame Reserve. The waterbuck were generously donated by the Zimbabwe National Parks and Wildlife Management Authority (ZNPWMA), and the whole translocation project was funded by GRACE. ZNPWMA, along with Matetsi's conservation team, oversaw the waterbuck capture, which was carried out by the expert team from African Wildlife Management and Conservation translocation company. The primary concern for all parties involved was the safety of the waterbuck and the personnel involved.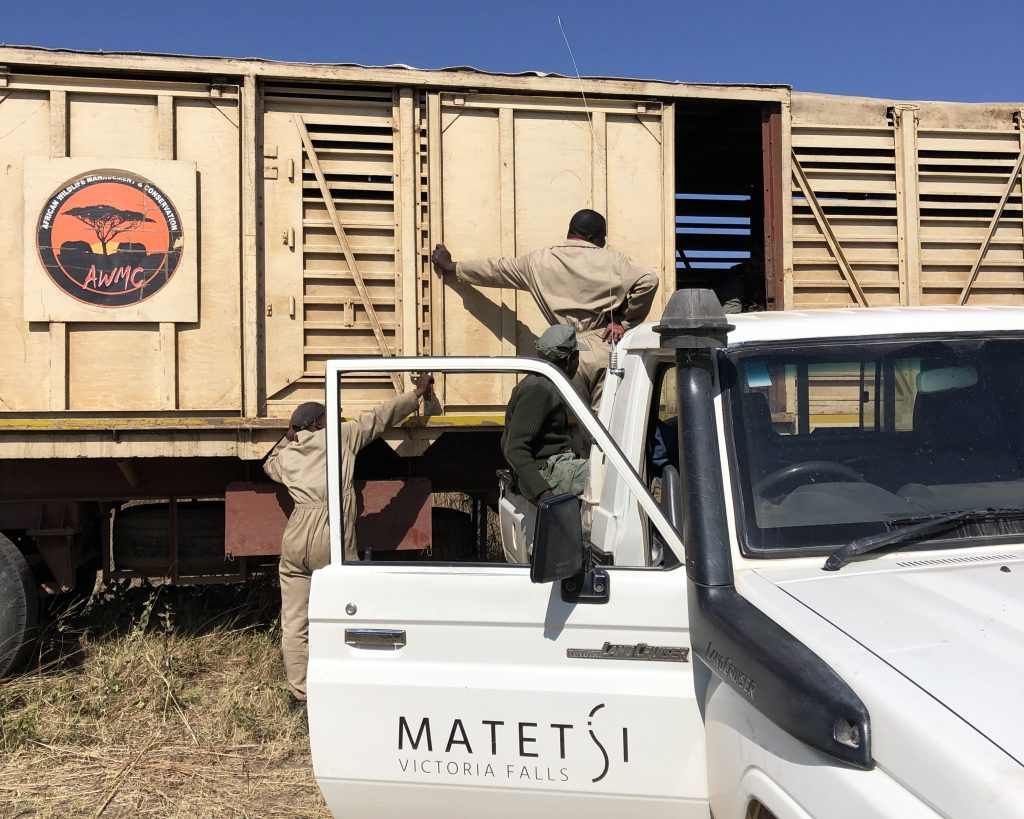 Each waterbuck was individually darted (incapacitated) from a helicopter and then carried through the bush and loaded onto the capture truck where they were then re-awakened. This process was repeated over two days, with members of the Matetsi Conservation team assisting with the heavy lifting and transporting of the waterbuck through the bush where they were darted. It was a very fast paced operation to keep the waterbuck in the best condition possible and ensure they were subjected to as little stress as possible.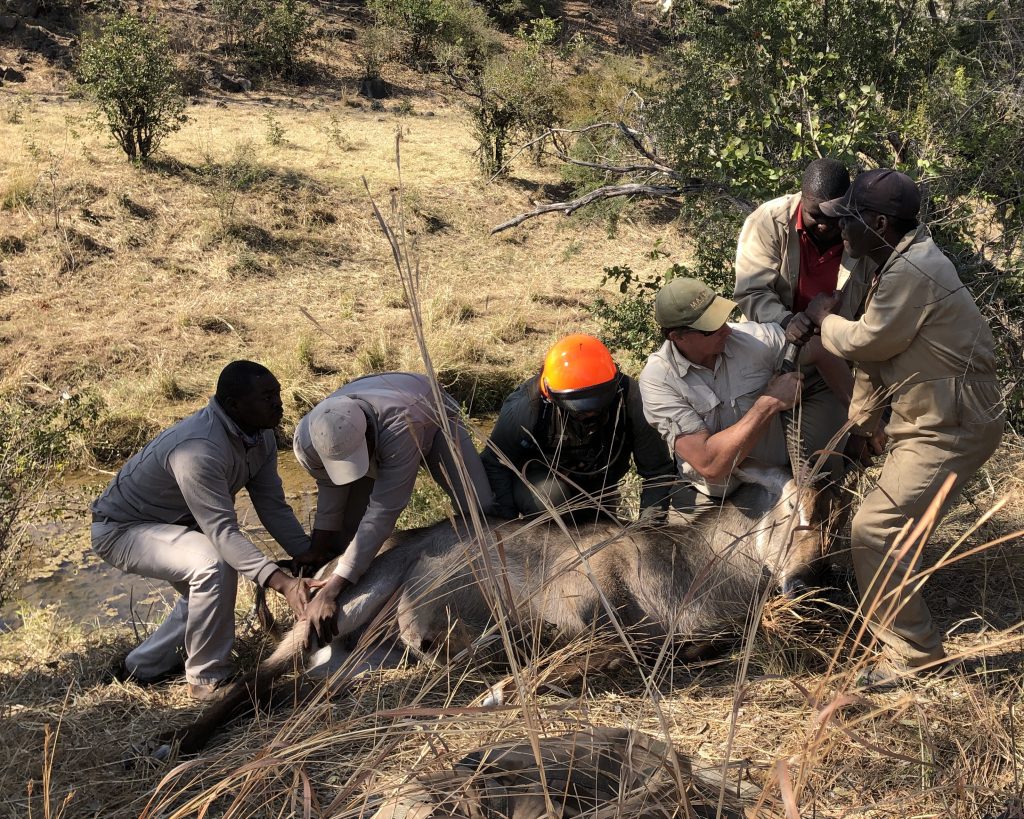 Following transportation to Matetsi Private Game Reserve, the waterbuck were initially settled in a
pre-built boma along the shores of the Zambezi River. The boma was to acclimatise the waterbuck
into their new environment and give them time to fatten up before release onto the vast wilderness
that is Matetsi Private Game Reserve.
This translocation project in the successful release of the waterbuck from the boma five weeks later.
They took up home around two of our solar-power waterholes, Namakana and Namaqua, which are
relatively close to the lodge, and are regularly seen seeking shade under a big sausage tree.
A huge thank you to all involved.