On September 18th ranger teams across Africa competed in The Wildlife Ranger Challenge, a global fundraising initiative to support the men and women working tirelessly to safeguard the continent's iconic wildlife. In The Wildlife Ranger Challenge, 4-man teams complete a 21-kilometre (13 mile) race, carrying equipment packs weighing 22 kilograms (48.5 lbs). This race is symbolic of the patrol work they perform every day to protect iconic African wildlife.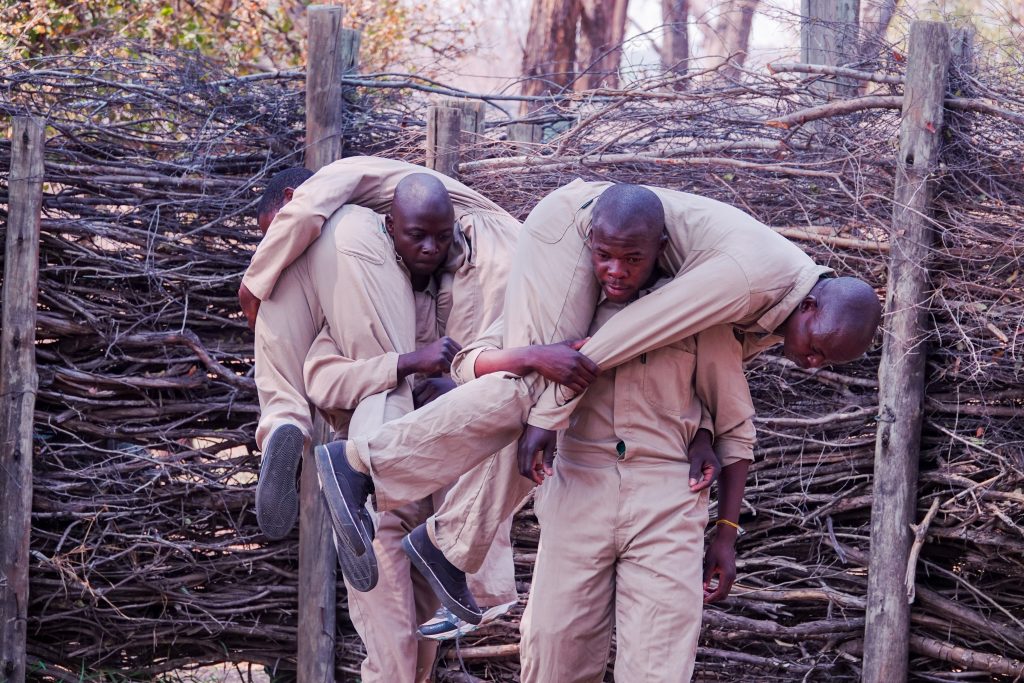 Just days after their Passing Out Parade, our Amaganyane Scouts, took on the challenge as if it was 'just another day' on Matetsi Private Game Reserve (some coming off night patrol!). It is in their inherent professionalism to be ready and fit enough to undertake a physical test like this at any time; they never know when they may be called to track poachers for similar distances.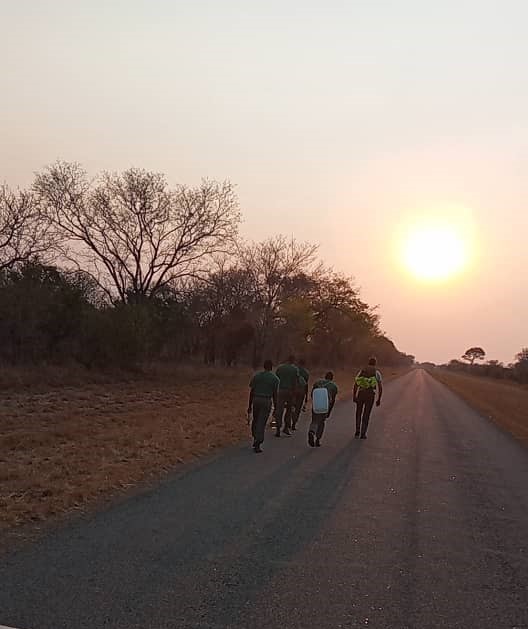 Spirits were high at 5am in the morning when the four scouts; Trevor, Danisa, Professor and Elton picked up their heavy weights and stepped off the start line. As the Victoria Falls heat started to rise the scouts maintained their composure and showed the depth of their determination as muscles began to pass dull aches into the first touches of exhaustion. The group finished in great form completing the challenge in a respectable 3hrs 26min.
Well done to the Amaganyane Scouts whose only training was the patrols they did in the weeks before and who all the next day were back patrolling Matetsi Private Game Reserve. They join a brother- and sisterhood of quiet professionals who work tirelessly across Africa to keep the magnificent wildlife and wild spaces safe. Thank you to them all.