by Sara Gardiner, Co-founder of Matetsi Victoria Falls
Today, I stand overlooking a waterhole teaming with life: countless buffalo (my father says over a 1,000), a breeding herd of elephants – one baby is probably only 2 months old, giraffe, zebra, wildebeest, black-backed jackal scurrying around (the side-striped species are found further down the vlei where we've seen the reedbuck), and in the background are three skulking hyenas.
The lions aren't in sight, but I suspect they are not far away. As our knowledgeable ranger guides always say, "if you want to find the lion, follow the buffalo." The hundreds (maybe thousands) of buffalo that roam the area are ample (and preferred) prey for the 3 (+?) separate prides of lion that move through this vast wilderness, Matetsi Private Game Reserve.
Though don't let the name fool you. There are no fences, and the wildlife roam freely between this area and the neighbouring wildlife areas. The privacy is ensured by exclusive traversing rights across the concession (or conservancy, as some might call it) – which is essentially the same size as its neighbouring national park.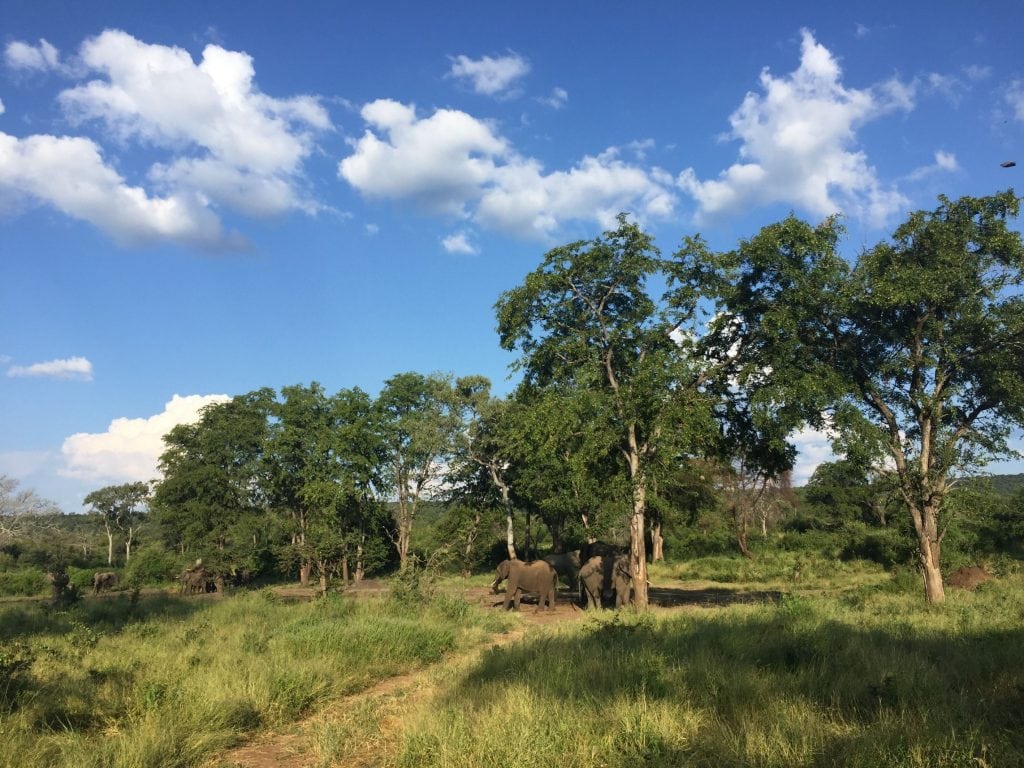 5 years ago, my family and I first set foot on Matetsi Private Game Reserve, a 55,000-hectare concession of wilderness. For over 20 years, we had been searching for this remarkable place. My father had a vision to draw together everything exceptional about Zimbabwe and create a platform to showcase it to the world. That vision is now a reality, and in its entirety is named Matetsi Victoria Falls: exclusive safari, tranquil river, luxury accommodation (showcasing local design talent), and access to the Victoria Falls, all wrapped up in incredible Zimbabwean hospitality.
Key to the vision was an incredible and diverse landscape, which I only saw a glimpse of when we first drove along the one passable road through the northern section of the property. What I didn't see was an abundance of wildlife. Over the years prior, the area had been decimated by poaching and illegal hunting. I saw one lonely skittish kudu, and I thought to myself "What are we going to do with this place?".
We started by making a commitment to care for this land over the next 50 years (and beyond).
And so, our story began. The conservation initiatives initially focused on restoring this pristine wilderness, and now involve maintaining the habitats and protecting the wildlife that choose to call Matetsi Private Game Reserve "Home".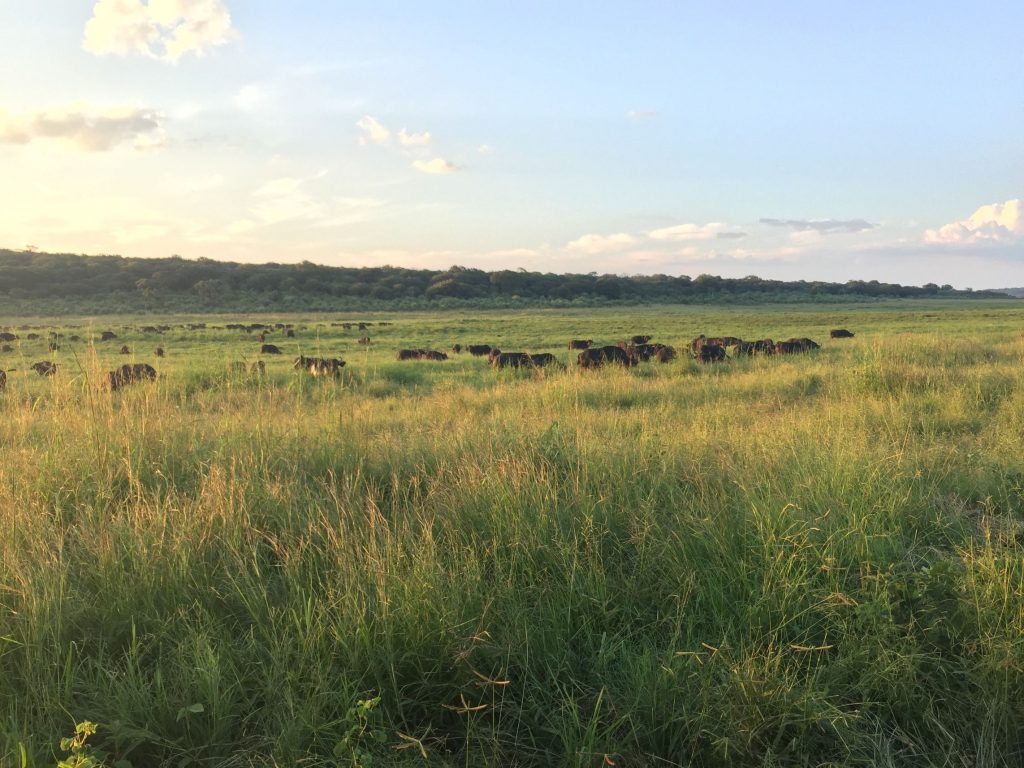 An extensive road network was reestablished (some claim that there are 550 km of roads within the property), which is essential for anti-poaching movements. A radio communications network was put in place that spans a 60+ km radius around the property as well, with 2 networks dedicated to anti-poaching initiatives. To date, 16 solar-powered boreholes have been established to bring life-giving water to the area. One of the most effective contributions that we have made is the donation of 4 Toyota Landcruiser vehicles to the Zimbabwe Parks and Wildlife Authority for use in anti-poaching activity. These allow for rapid response to any reports of suspected poaching incidents and use of these vehicles is believed to have significantly reduced the number of poaching incidents.
Day-to-day the conservation work involves maintenance of the road network and boreholes, as well as sweeping for snares (that are placed by poachers to try to catch animals for bushmeat), and net collection along the river to stop fish poaching. Our conservation team also carry out annual controlled burns to mimic the natural fires that would stimulate new growth, and also ensure firebreaks are in place to ensure the spread of wildfires are minimized. We continue to actively engage with and support anti-poaching units and wildlife organizations in our region.
As a result of all these efforts, combined with our general positive human presence, we have seen an incredible return of wildlife to Matetsi Private Game Reserve. To see this beautiful wilderness teeming with life, fills my heart with joy.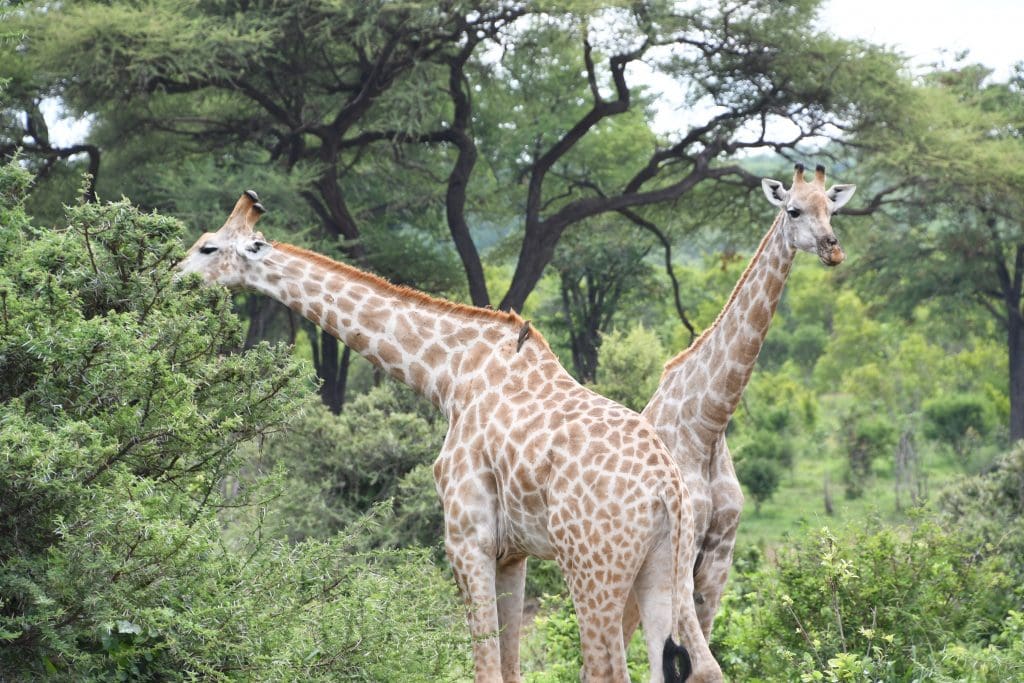 Breeding herds of elephant indulge in fresh water at the waterholes and mud baths as well. Elephants are intelligent. They know whether an area is safe, and you can see it in their behaviour. They are relaxed as we sit and observe them from a vehicle, or on foot during a walking safari.
The buffalo populations are thriving, and so therefore are the lion populations. The predator populations are always in a fine balance. Hyena do well in the area. And our ranger guides know the areas of the property where leopards are resident. Cheetah keep a low profile, and packs of wild dog move through Matetsi Private Game Reserve frequently.
Every warthog sighting is a delight. Warthog are some of the most susceptible animals when it comes to snares placed by poachers, and so a healthy warthog population is a strong indicator that snaring is not a major issue within an area.
Frequent kudu sightings, generally in clusters of 5 or 6 with a few young, are a reminder of just how far we have come. Sable are often seen on property in sizable herds, and eland and roan antelope move through the south of the property.
At the end of last year, a herd of wildebeest reintroduced themselves into the area. Wildebeest had not been seen within the concession for over 15 years…
Impala are breeding exceptionally well (good prey for those resident leopards). And the smaller antelope get their time in the limelight during the dry season (when there is not so much foliage cover): photogenic duiker and the smallest antelope in the area, the Sharpe's Greysbok, as well as Klipspringer on the eastern side of the property. Life has been restored to this magical place.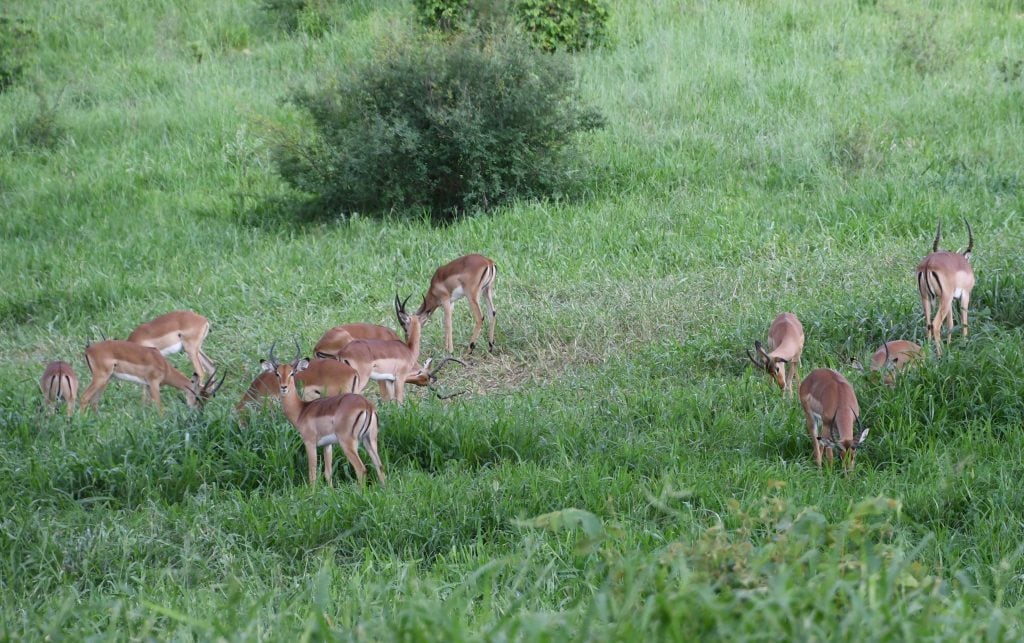 Frequently Asked Questions
How big is 55,000 hectares?
136,000 acres or 550 square km.
It's approximately the same size as the neighbouring National Park (Zambezi National Park, 56,000 ha – see map below) or 85% of the size of Sabi Sands.
Why is the area significant?
This 55,000-hectare pristine wilderness lies at the heart of the KAZA trans frontier, it is part of the land that is dedicated to National Parks and Wildlife in Zimbabwe (it actually comprised a full 1% of the dedicated land). It consists of a variety of different ecosystems and has 15 km on Zambezi River frontage. As a result, there are habitats for a huge variety of flora and fauna, including over 360 different species of birds. Over the past 5 years, life has been restored to this magical place, and from a wildlife perspective, the area is home to all the animals that naturally occur there (except for rhino*) including elephant, buffalo, lion and leopard.
*Why have you not yet introduced Rhino in the area?
Rhino were naturally occurring at Matetsi Private Game Reserve. However, the last rhinos were translocated to a sanctuary many years ago, as unfortunately, rhinos are under serious threat from poachers. We do plan to reintroduce rhino into the area. Reintroduction of rhino will take significant resources. To date we have focused our efforts on the restoration of the natural wilderness, and it has been incredible to see nature flourish. If you are keen to discuss more about the reintroduction of rhino to Matetsi Private Game Reserve, please reach out to me.
How do you ensure the lodge itself is sustainable and has a minimal impact on this pristine wilderness?
The lodge was built on the footprints of a pre-existing lodge and materials were re-used and re-purposed or sourced locally as far as possible. Every-day practices are in place to reduce our carbon footprint. In addition to protecting 55,000 hectare of wilderness, our team operates efficiently in everything we do. The lodge uses solar-power geysers and the team ensure energy efficient practices throughout. We source locally and from our own vegetable garden on property where possible. We have always been committed to minimising single-use plastics on property. We have installed Natura water bottling plants that produce still and sparkling water that are served in recycled glass bottles, bathroom amenities are in glass bottles rather than disposable plastic, and all waste is separated in-house and recycled.